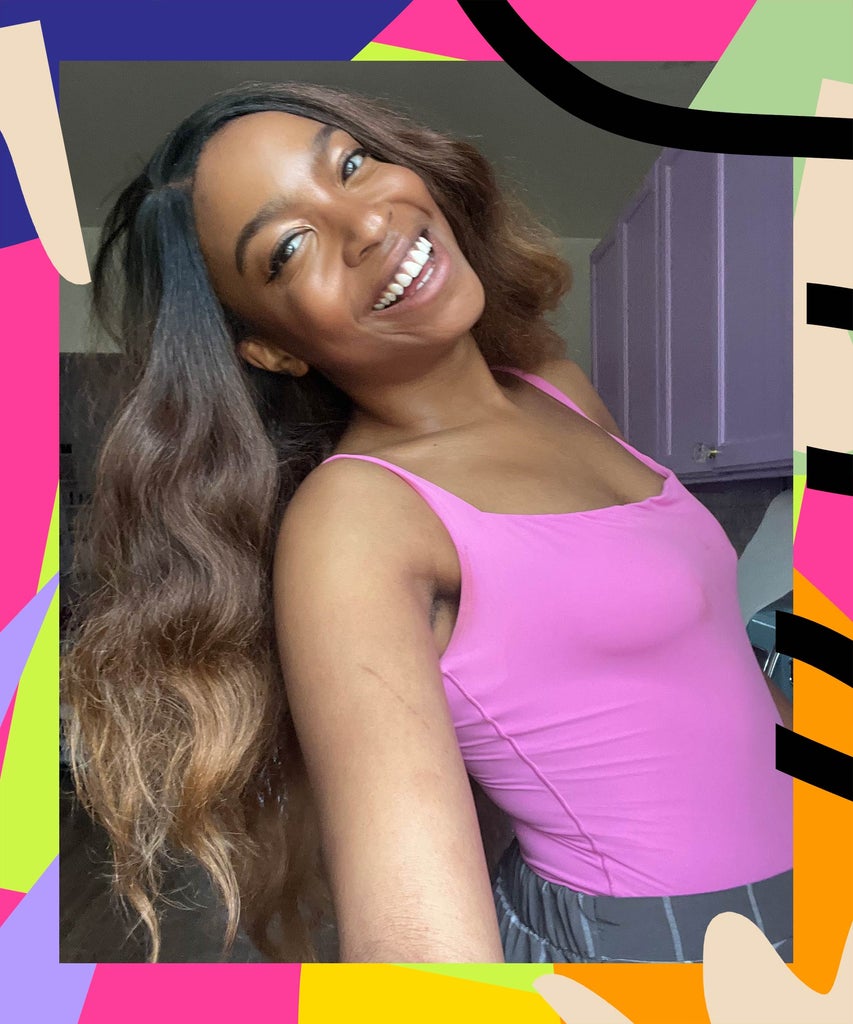 I'm standing in front of a mirror with a tail comb as a weapon and my hair part is my nemesis. Years of training to have an extreme heavy bang á la Paramore's Hayley Williams circa the "Riot!" era has come back to bite me. Why? Because attempting to have a middle part now only leaves me with hair that's more left-leaning than Bernie Sanders.
When my hairstylist asks me how I part my hair, it's a reluctant "middle, please," while he gives me a certain look that articulates what I'm feeling: she's trying to look cooler. And he's not wrong. I'm mostly trying to part my hair to emphasize my bone structure and the haircut I have. But it goes deeper than that because the cultural divide of our generation isn't parenthood or an impending recession — it's the Great Hair Part Discourse of 2022.
Why are side parts deemed unfashionable? 
For those who aren't chronically online, there has been a lot of huffing and puffing about trends lately. First, it was the return of low-rise jeans. (Sometimes, we have to let people make the same mistakes and call it personal growth.) But now, the way in which we part our hair is under fire — specifically if you wear your hair in a side part.
"Here's a story time of how I found out my side part was awful," one TikToker captioned a video with 107.9K views and counting. A viewer had commented on one of their previous videos practically begging them to ditch the side part for a middle part. "Prove me wrong," said TikToker @glowyberd in a similar video, "but I don't think that there is a single person who looks better with a side part than they do a middle part." 
Social media like TikTok has cultivated a community which revels in our collective dysmorphia. According to a handful of the app's creators, only certain people wear a side part: "TikTok's beauty gurus suggest older women and 'Karens' have side parts," said Allure beauty writer Jennifer Hussein — "while the hot girlies rock the middle part." Supposedly outdated and cringeworthy, side parts are said to show your age. We all know that growing older is a given. A privilege, actually. Most harshly, then, the online beauty world suggests that the side part connotes a lack of personal taste.
What is the history of the side part?
It wasn't always like this, though. Side part hairstyles have a very glamorous beauty history. Hollywood stars like Lena Horne, Marilyn Monroe and Audrey Hepburn all rocked side swept hair. The style became synonymous with romance, glitz and money. A side part meant you were chic and put together. 
Fast forward to the '90s, then through to the early '00s, and side parts were still the ultimate trend. Heavily influenced by music and TV culture, the likes of Aaliyah, Lisa Bonet and Jennifer Aniston spring to mind. Then came Scene culture, and we all know how iconic that was. If there was a stark middle part during this time, it was on a male teen heartthrob like Nick Carter or David Beckham. (Though shout out to my first crush, Macaulay Culkin, who was always a side-part kind of boy.) 
So when did the Internet declare the side part obsolete? As celebrities like the Kardashian-Jenners rose to fame and cuts like the bob, curtain bangs and the 'midi-flick' took over salons, so, it seems, did wearing your hair in the middle. And that's just how the trend cycle works. Hillary Sussman, my best friend and podcast co-host, actively stays away from the side part now. "It reminds me of myself in college or high school before I knew enough about beauty or hair," she revealed.
Is the middle part more stylish?
Interestingly, Sussman thinks the middle part is symbolic of growing up, but admits that she had fallen victim to the controversial hair conversation recently: "I realized I was parting my hair from a place of fear, so as not to ever be called 'cheugy'", essentially outdated or try-hard. Freelance fashion editor Bella Gerard agrees that the severe middle part is more stylish. "When paired with messier strands, it feels effortlessly chic." 
Middle parts look "so much fresher" wrote one TikToker, while others have taken to the app to share stories of how they've been told they look "old" when not wearing their hair in the middle. But why does it matter so much? Hussein hints that she hates how something so minuscule as how you part your hair is becoming such a conundrum: "It's just another silly way for us to nit-pick ourselves into dysmorphic oblivion," she told me. "You're not 'old' or 'out of touch' for abiding to a side part — but you do suck if you're criticizing someone's personal hair preferences for not being 'trendy' enough." 
Licensed clinical psychologist Dr. Chanda Reynolds, believes that the way you part your hair is a marker of one's personal history and pride, largely for Black women and those who switch up their hair with wigs. In traditional African societies, for instance, people could tell how old someone was, as well as their religion, their wealth, their marital status and their occupation all by how they wore their hair. We've been changing things up forever. This discourse is far from new. It's literally a part of our ancestry.
Research proves the way you wear your hair impacts self-esteem, so to be told that your chosen style is outdated is bound to trigger insecurity. Is calling out the side part for being 'old fashioned' even linked to our inherent fear of aging? Perhaps, said celebrity hairstylist Andrew Fitzsimons. "The stigma around getting older is so prominent in the beauty industry as a whole," Andrew told me. We see this in how brands advertise beauty products, for example, with the phrases like 'erase wrinkles' and 'hide your greys' emblazoned across products. You don't need me to tell you that there's nothing wrong with growing older. But it's important to note that while we've come far when it comes to calling out racism, sexism, ableism and more in the beauty industry, the only -ism that's still kind of socially acceptable is ageism. And it seems to be rearing its head through hair trends.
Here's the thing, though. No one is going to lock you in The Chokey for how you part your hair. But I suppose the reason why this conversation has become so rampant is because millennials (and I can say this, as I am one) are being told that they aren't tastemakers anymore. For the first time, younger generations are giving us a tiny bit of the vitriol that we've lobbed at our parents when it comes to how they dress or approach beauty. And maybe we deserve it a little. 
Our hair culture is fluid, further explains Afiya Mbilishaka, Ph.D, of PsychoHairapy. "As society changes, and considering the pace of social media, our hair standards of attractiveness change, too." Hair is a litmus test of our mood because of how malleable it can be day to day, week to week, and even year to year, said Mbilishak, who suggests that hair parting trends are always going through a cycle. 
Could I tell you when I decided to let go of the side part? No. Is it because I fear being older? Also no. At 30, I am hotter and richer and smarter than ever! And as you can see, I look great with both a side part — and a middle part. Gerard does remember why she ditched the side part, though: "I first tried out a side part in sixth grade. A friend's mother complimented me and said she'd heard somewhere that a side part made one's nose appear smaller. That was all it took to convince me to wear the style for almost a decade." Gerard explains that in college, she gave the middle part its fair chance at a comeback. "Immediately my mother remarked that the change-up made me look more Italian. Who knows what that means, but I haven't side-parted since."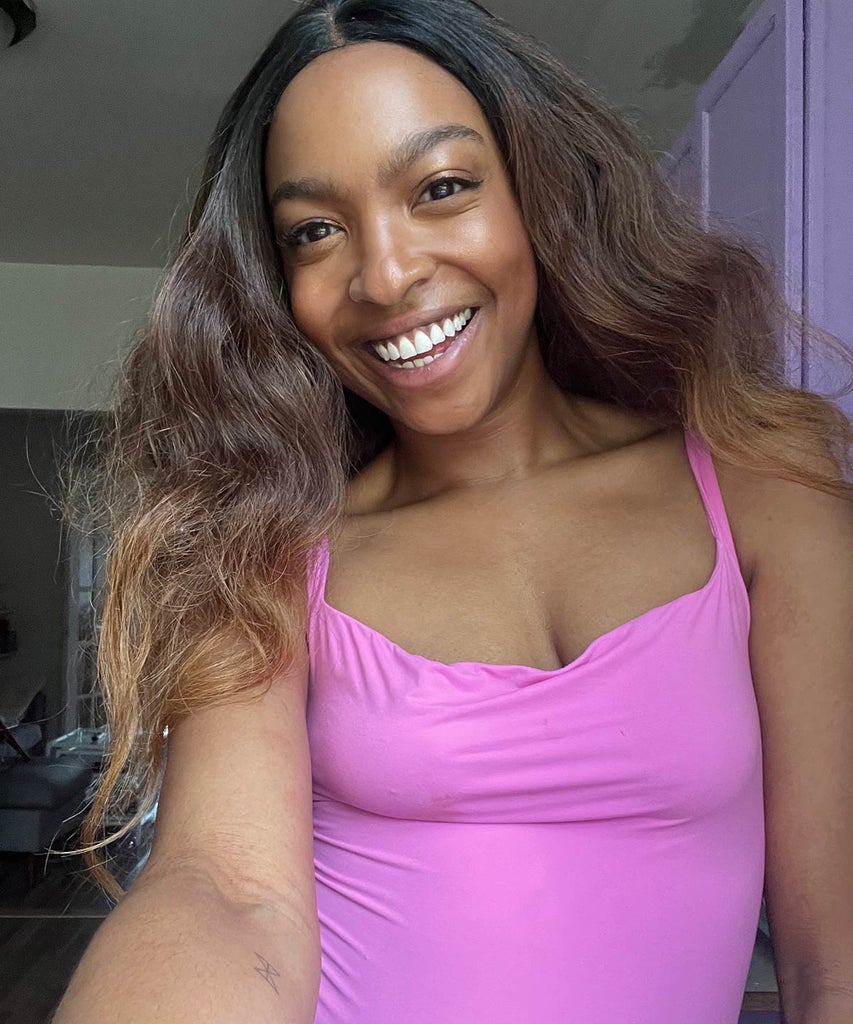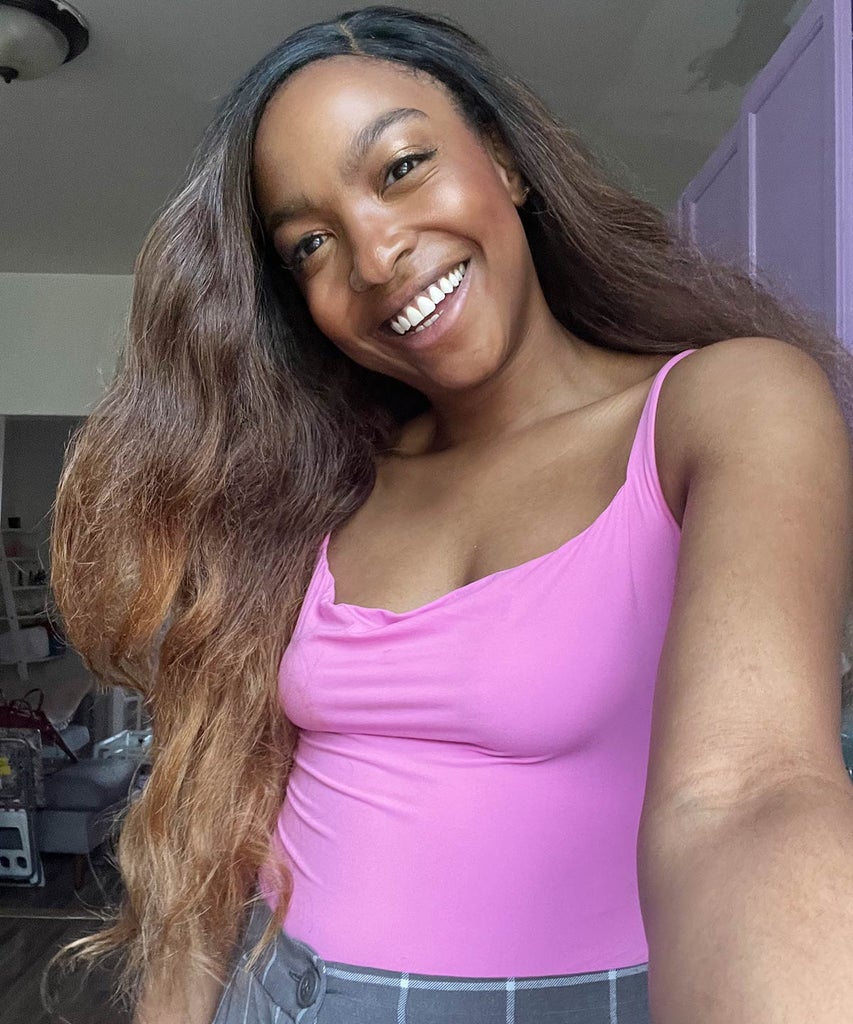 How do you change your hair part?
Sure enough, Unilever stylist and celebrity hair artist Lacy Redway, explains that wearing your hair part a certain way can enhance your face shape. "If you want a more angular shape to your face, then a center part is great," she told me, while those with diamond, heart-shape or square face shapes might consider a side part to show off their bone structure. Fitzsimons seconds this and adds that (much like contouring and highlighting) if there are features you'd like to draw attention to, your hair part will make a difference. "If you want to soften your features or hide any sparse areas, a side part could be great for you."
Celebrity hairstylist Clayton Hawkins has a pro tip: if you're going to change your part (either way, for whatever reason) start by training your hair at night. Simply part it with a comb and secure it with a flat clip. It might also help to enlist a hardcore hairspray to lock it down, like the SexyHair Spray and Stay Strong Hold Hairspray. 
Though the middle part seems to be reigning supreme (on TikTok 'middle part hair tutorial' has 63.2 million views and counting) it's not right for everyone. For many people with hair and scalp concerns, the hair part is deeper than simply being an aesthetic thing. Hussein shared that she suffers from trichotillomania (a disorder where you can't resist the urge to pull out your hair) which has left her with a golf ball-sized bald spot on the back of her head. 
"Personally, I would rather keep it covered," Hussein said, "and certain hairstyles and parts don't provide the coverage I want. Do I deserve to be judged for that?" she asks, referring to those making unnecessary criticisms online. Among this, sparse patches thanks to hormones, natural cowlicks, curl patterns and hair loss are just a few more factors which may affect the way someone parts their hair. This makes the scorn towards certain hairstyles like the side part especially perplexing. 
All in all, Hawkins just wants you to live your best life. "Decide how you do your hair based on what brings you joy and gives you that pep in your step," he told me, rather than what you see on social media. Hussein agrees and thinks we mindlessly allow beauty content creators to label, critique and dictate such a small part (pun intended) of our personal style. "Do what makes you feel hot," Hawkins concludes, particularly as trends are subjective and forever fleeting. Honestly, I couldn't agree more.
At Refinery29, we're here to help you navigate this overwhelming world of stuff. All of our market picks are independently selected and curated by the editorial team. If you buy something we link to on our site, Refinery29 may earn commission.
Like what you see? How about some more R29 goodness, right here?
Are Tape-In Hair Extensions For 4C Hair Worth It?
Treatments Didn't Fix My Hair Loss – It Was PTSD
We Found The Best Wigs, Weaves & Hair Extensions