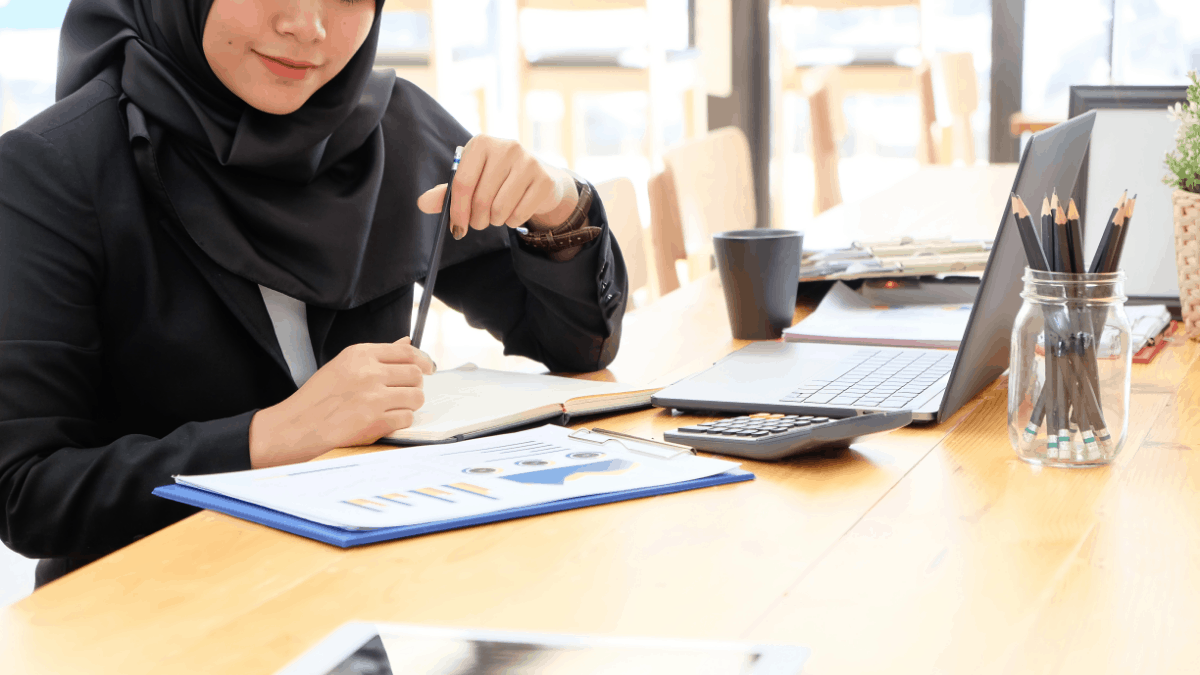 Note: This is the third and the final of a three-part op-ed series from ANZ on key trends among Australian small business owners and how to prepare for the current economic downturn.
Whether you're just starting to plan your own business, slowly bringing it to life or running it at full speed, small business owners are always going to have questions.
Running a business is difficult; the challenges can be complex, and even though a new business may be a passion project, it doesn't automatically qualify you as an accountant, handyman, marketer and CEO.
Juggling the extensive number of hats one must wear to successfully launch and grow a business is stressful and brings new meaning to on-the-job learning.
There are more resources available to Australians now than ever before. I want to remind small business owners to always seek business-related advice from trusted and experienced sources.
That is not to discredit the traditional network we tend to lean on, be that of our family or friends, who offer advice with the best intentions.
While they may be drawing on their own successes or experiences, their advice might not be founded in the most up-to-date customer, supply chain, legislative or financial insights that make all the difference. 
Interestingly, younger Australians are more likely to ask their friends and families for business advice compared to those aged over 35, who will seek out expert recommendations and official resources, according to recent ANZ research.
According to that same research, the financial information sources Australian small business owners use most commonly are government websites (32%), bank websites (31%) and family and friends (25%). Other go-to sources of financial information include social media groups/blogs/forums/podcasts (21%), books (16%) and fin-influencers (8%).
Your choice for business-related advice is ultimately up to you; however, partnering with a business expert who not only knows the business but yours specifically can ensure the advice is tailored, relevant and applicable to your business goals. So, where should you start?
If you're looking to start a new business, an essential first step is putting together a business plan. Like anything in life, you can save yourself a lot of stress down the track if you take the time to set some goals and systems in place from the outset.
You need to describe the fundamentals of your business. Begin by asking yourself, "What business am I in?" Answer this question with details about your products or services and the markets you intend to target. What makes your business unique?
Perhaps you haven't heard of a SWOT analysis before or need support calculating cash flow forecasts. Even before you are a functioning business, resources are available online and in-person to navigate the set-up of your business.
Where to turn to for business finance-related questions?
It is important to build a network of reliable and expert partners to support you on your journey to owning a small business, specifically regarding your finances.
If you have specific business finance-related questions, small business owners should:
Do their research
There are many online and publicly available resources in this digital age. Whether it is through business journals, financial advice columns and blogs or previous case studies of brands or businesses in a similar service or industry as you, desktop research can answer a lot of the shared questions of small business ownership
Join a support network or mentorship program
Family and friends can be great support; however, when you want to talk business and ensure you are receiving helpful advice, pairing up with a mentor or support network can be very beneficial.
A local group from varied backgrounds or an inspiring CEO you have read about that you've reached out to for mentorship, platforms like LinkedIn or online networking groups make it easier than ever to speak with like-minded small business owners. 
Lean on your bank
Not only can your bank support your capital and growth strategy, but business banking is also a diversifying offering, and banks are investing a lot of time in ensuring they can cater to their business customers.
At ANZ, our business bankers can support your small business from establishment to expansion, often spotting key opportunities that owners haven't recognised themselves.
A specialised business bank should also offer valuable online resources, round-the-clock support and up-to-date information regarding the latest government funding and grants available. As an example, ANZ has just launched the Financially Ready Hub for Australian small business owners, delivering resources, tools, support and information to ensure you're ready for the ups and downs of business.
Avoid leaning too heavily on family or friends when sourcing business advice, as this can complicate personal relationships if things go wrong. Social media is increasingly becoming a go-to for business owners, but it's important to remember this is typically hyper-generalised advice and may not be applicable to you, your business or your future goals. 
Lastly, fin-fluencers can be a great resource for ideas and inspiration, but it can be hard to know if these creators are qualified to give finance-related advice. I'd recommend business owners utilise trusted and qualified sources as much as possible.
Reaching out to experts for advice tailored to your business is the safest way to receive accurate, valuable, relevant information that will set you up for success.
Keep up to date with our stories on LinkedIn, Twitter, Facebook and Instagram.