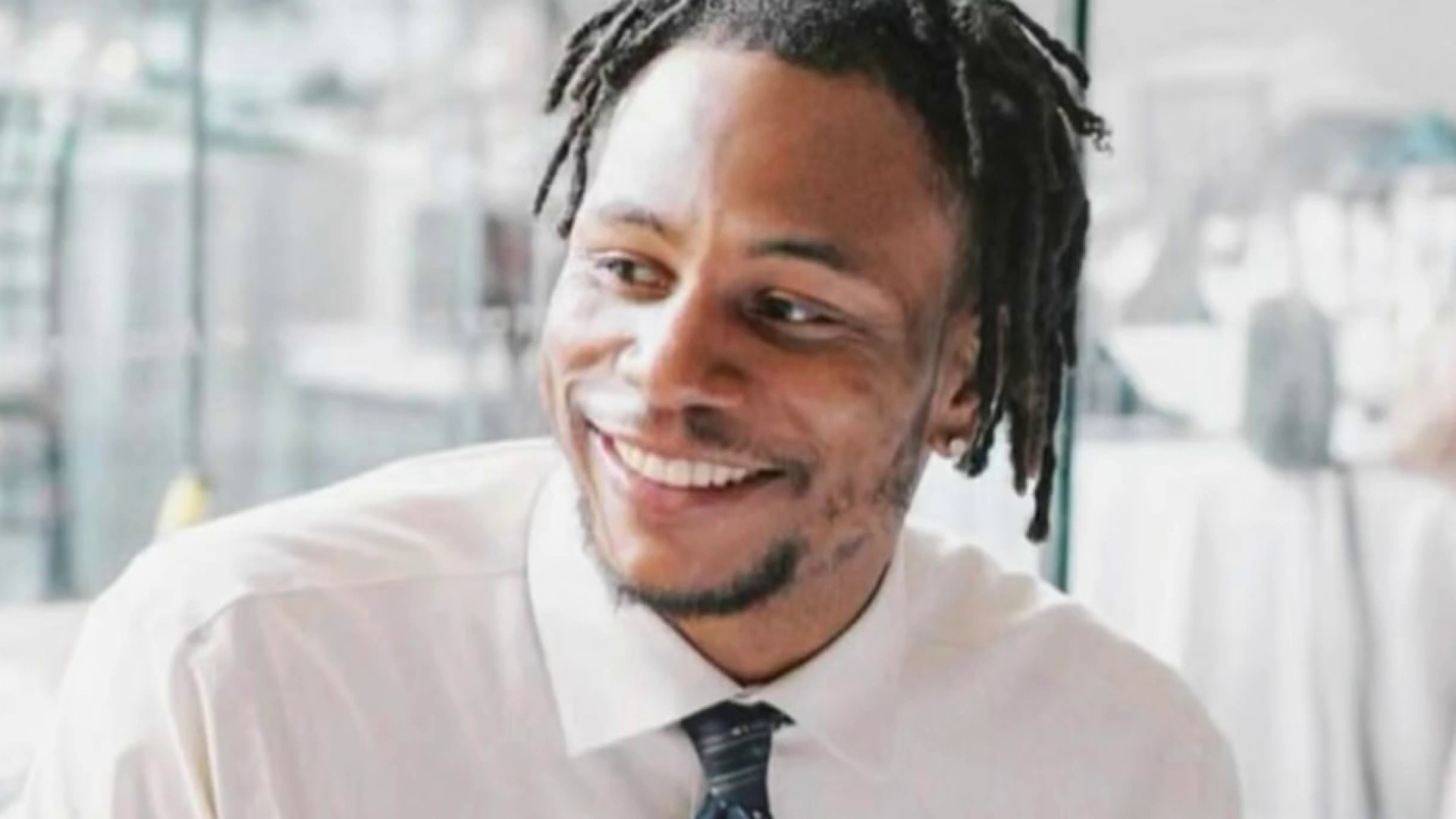 Participants wore white and used umbrellas in the rain during a vigil tonight in memory of Keenan Anderson, the cousin of Black Lives Matters co-founder Patrisse Cullors, who went into cardiac arrest and died Jan. 3 after Los Angeles police tased and shackled him after a traffic crash at Venice and Lincoln boulevards in Venice.
The 5 p.m. vigil was in the same location of the killing.
The death of the 31-year-old English teacher was one of three use-of- force incidents involving LAPD officers, which left the trio of suspects dead in the first three days of the new year and sparked widespread condemnation.
Los Angeles police fatally shot Takar Smith on Jan. 2 and Oscar Leon Sanchez on Jan. 3.
Anderson, the father of a 6-year-old, had been a teacher for more than eight years, the past six months at Digital Pioneers Academy, a charter school in Washington, D.C.
"We are deeply saddened by the death of Mr. Keenan Anderson, a 10th grade English teacher at Digital Pioneers Academy," Mashea Ashton, the Academy's CEO and founder, said in a remembrance posted on the school's website. "Our community is grieving. But we're also angry. Angry that, once again, a known, loved and respected member of our community is no longer with us. Angry that another talented, beautiful Black soul is gone too soon.
"In less than six months at Digital Pioneers Academy, [Anderson] established strong relationships with scholars and staff. He was beloved by all. I have been in close contact with Keenan's family. We are committed to supporting his family and working together to honor Keenan's memory."
Police said Anderson, who appeared intoxicated, was suspected of causing the traffic collision at 3:40 p.m. on Jan. 3.
A West Traffic Division officer was flagged down and witnesses said the man who caused the crash was running in the middle of the street and exhibiting erratic behavior, police said.
The officer then contacted Anderson, talked to him and requested backup for a DUI investigation, according to police.
As the backup units began to arrive, Anderson suddenly bolted with officers chasing after him, the LAPD said.
He ran into the middle of Venice Boulevard and when officers caught up to him, Anderson allegedly began to resist. Officers used a stun gun, bodyweight, firm grips and joint locks to overcome Anderson's alleged resistance, police said.
Anderson was eventually handcuffed and hobbled at the ankles by officers. Shortly after his arrest, Los Angeles Fire Department personnel rendered medical assistance and he was taken to a hospital in Santa Monica where he later went into cardiac arrest and died, police said.
Police Chief Michel Moore said the investigation into Anderson's death was ongoing, but noted he was tased six times during the struggle with officers, a number that raised concerns.
On Wednesday, the department released video footage of the encounter. The agency typically releases such footage, or "critical incident reports," 45 days after use-of-force incidents
"In my preliminary review of this incident, it's unclear what the role of that Taser was," Moore said. "To be clear, it's dependent on the totality of our investigative resources, but also on medical records from the hospital as well as a coroner's report and their formal and forensic level examination. As this investigation continues, however, I will pay close attention to the use of the Taser." 
Anderson's relatives and supporters have said he was experiencing a mental health crisis and had flagged down the officers for help. As he was being tased, supporters said he repeatedly cried out for help and warned the officers were "trying to George Floyd me," referring to the Black man who was killed by police in Minneapolis, Minn., when an officer knelt on his neck and back for 9 minutes and 29 seconds, causing him to lose oxygen.
Anderson had been in the Los Angeles area visiting relatives during the holidays.
On her Instagram page, Cullors mourned the loss of her cousin.
"Keenan deserves to be alive right now," Cullors said. "His child deserves to be raised by his father. Keenan, we will fight for you and for all our loved ones impacted by state violence."