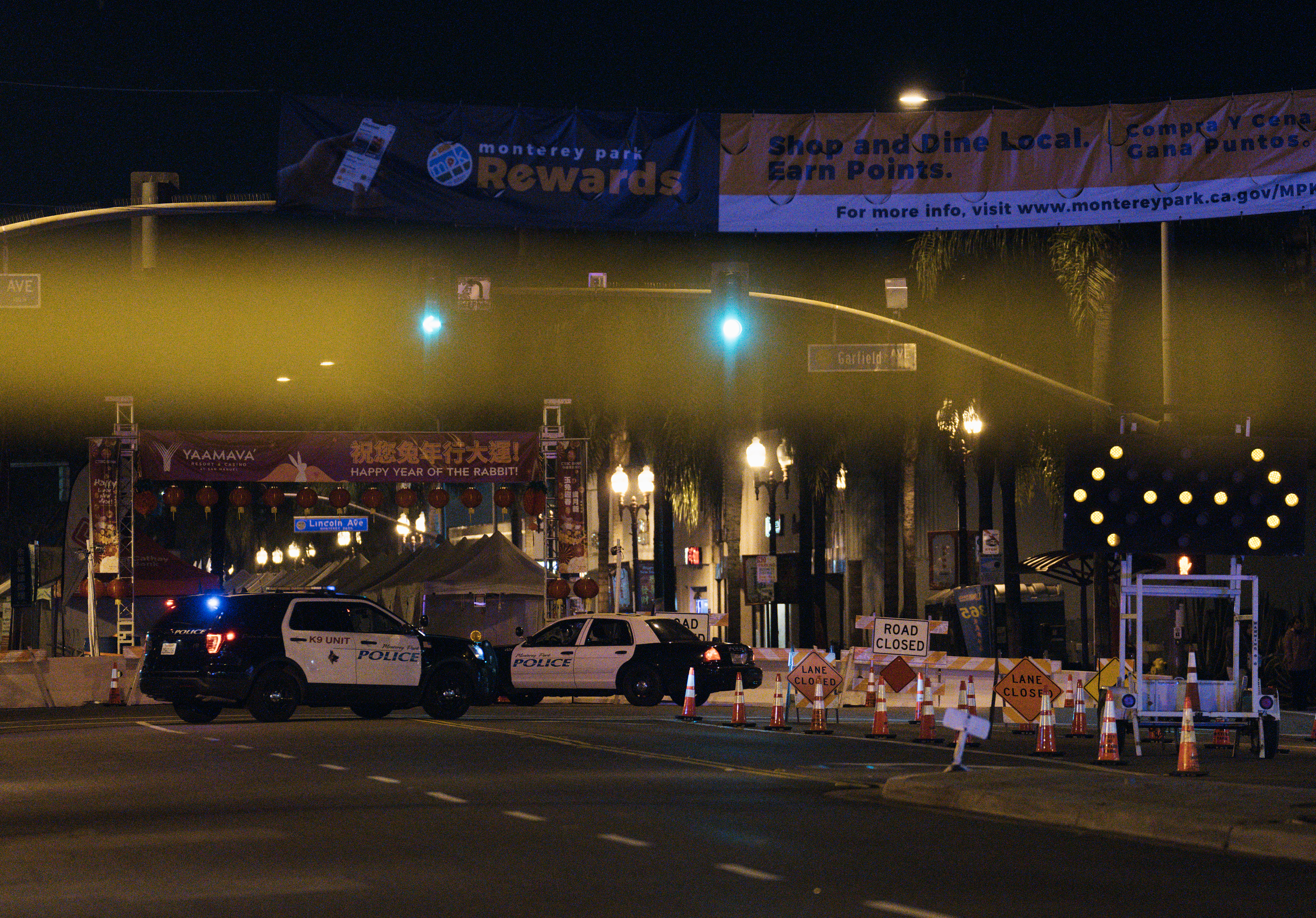 After a mass shooting in Monterey Park left at least 10 people dead and another 10 injured, the city of Monterey Park announced it will be offering mental health resources to those affected by the shooting.
A Survivors Resource Center was established at Monterey Park's Langley Senior Center located at 400 N. Emerson Ave.
"The unimaginable happened in our community last evening and the City Council joins the community in expressing our shock and sadness regarding this horrible tragedy. We stand united together as we mourn, and our thoughts are with all the victims and their families and friends during this difficult time," Monterey Park Mayor Henry Lo said.
"We understand our community is looking for answers. The safety of our residents is our priority and we remain committed in providing information as this investigation unfolds," he added.
According to the city's website, there are mental health resources available for those who were impacted by the shooting.
"Our City has shown resilience in times of crisis and we will continue to show the nation what an exceptional community we are. We will get through this together. #MontereyParkStrong #MPKStrong," Mayor Pro Tem Jose Sanchez said.  
After the shooting that left 10 people dead and 10 others injured, in a dance hall where the Lunar New Year was celebrated, authorities set up the Langley community center to assist relatives of the victims or residents of the area who require it.
The place has experts in areas such as psychology, legal assistance, among others, and began receiving some visitors Sunday morning.
Members of the community who are shocked by the tragedy attended the community center just to show solidarity.
For residents of the area, this tragedy is a heavy emotional blow, especially since it happens in one of the most traditional celebrations for the Asian community.
Authorities have not yet revealed how many relatives of victims have gone to the community center to seek assistance.
A memorial honoring the victims and survivors has been established at the Monterey Park City Hall located at 320 W. Newmark Avenue for the community to mourn, the city's website states.