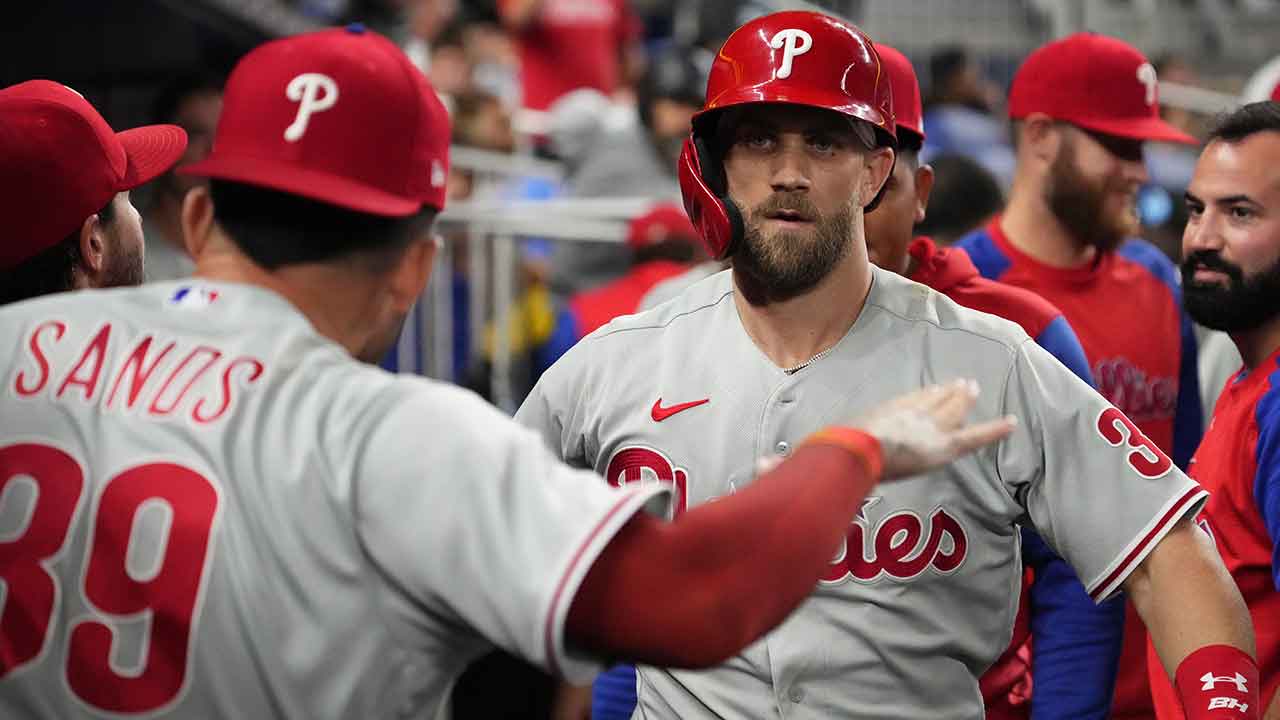 Where Phillies stand in 2022 NL Wild Card playoff race originally appeared on NBC Sports Philadelphia
The Phillies were pasted, 18-11, by the Blue Jays on Tuesday night. It was their fifth straight loss but they were helped immensely by the Mets, who came back late to beat the Brewers.
As a result, the Phils remain 2½ games up on Milwaukee for the final National League wild-card spot. They also own the head-to-head tiebreaker over the Brewers so it's a de facto 3½-game lead.
The Phillies are 80-67 with 15 games left. The Brewers have a much softer remaining schedule but would need to outplay the Phillies by four games from this point.
Both the Mets and Braves won so Atlanta remains a game back in the NL East race.
The Phillies have five more home games this week against the Blue Jays and Braves before embarking on a season-ending 10-game road trip against the Cubs, Nationals and Astros.
Subscribe to Phillies Talk: Apple Podcasts | Google Play | Spotify | Stitcher | Art19 | Watch on YouTube