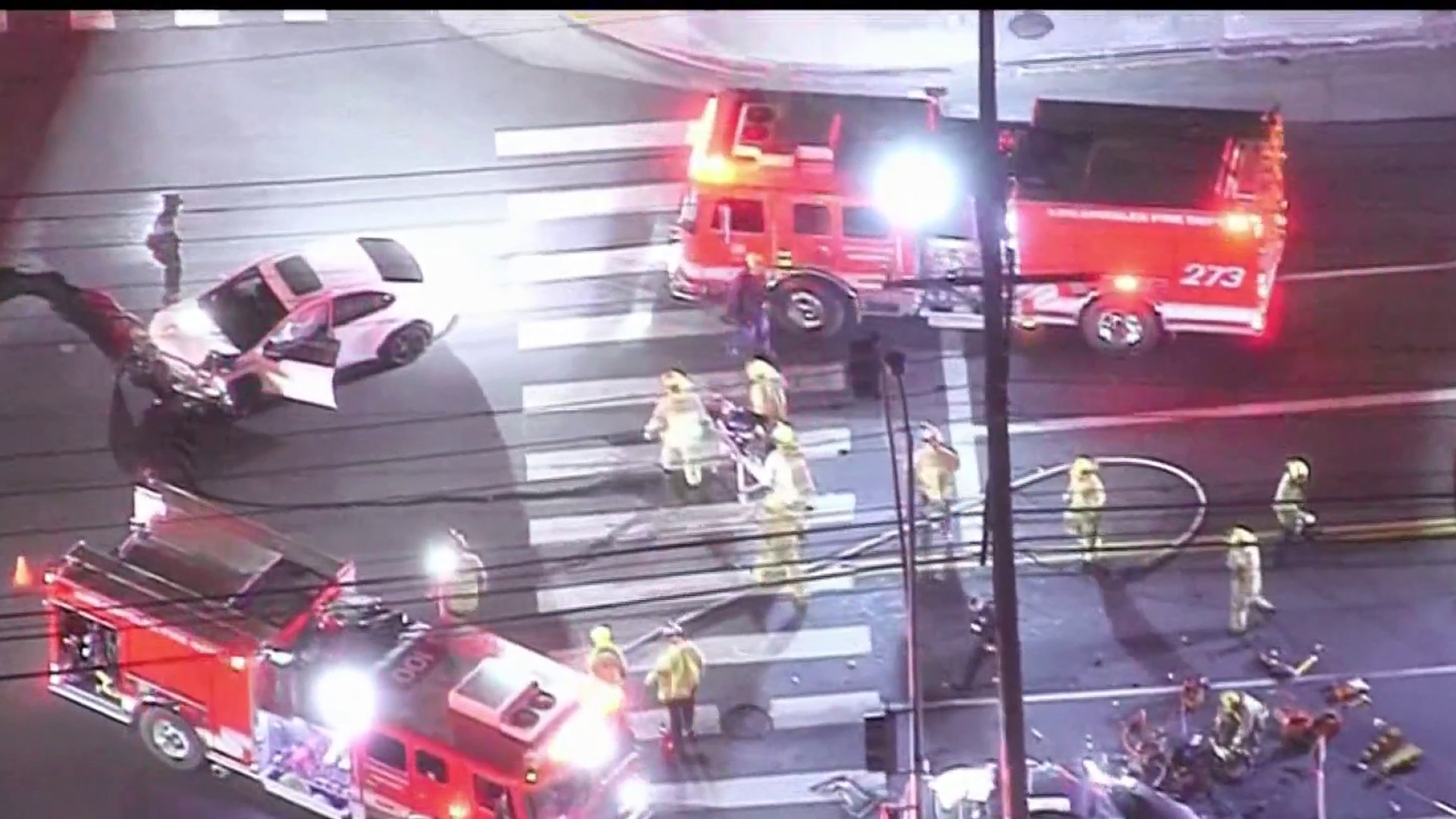 Three people were injured, two critically in a Reseda crash Sunday.
The crash happened at 6800 N. Lindley Ave., at the corner of Vanowen Street, around 6:10 p.m., said Los Angeles Fire Department spokesman Brian Humphrey. Two people became trapped in the vehicle and required extrication, Humphrey said. Those two were hospitalized in critical condition
The third person suffered minor injuries, he said.
The cause of the crash was under investigation.