If you are looking for an enchanting winter getaway, Virginia is a magical mountain state in the wintertime. Within Shenandoah National Park, ski resorts, hiking trails, waterfall hikes, unique cabin rentals, cozy cafes, and even one of the nation's best underground cave systems are all waiting for you. Let's go on a little tour of one of the best small towns in Virginia to enjoy your next winter getaway.
The Blue Ridge Mountains in the Shenandoah National Park rise to a whole new level of beauty in the winter.
With 500 miles of trails to explore in the Shenandoah National Park this protected wilderness is the perfect destination for nature lovers. And the small town of Luray, Virginia is smack dab in the middle of all that Shenandoah Valley action.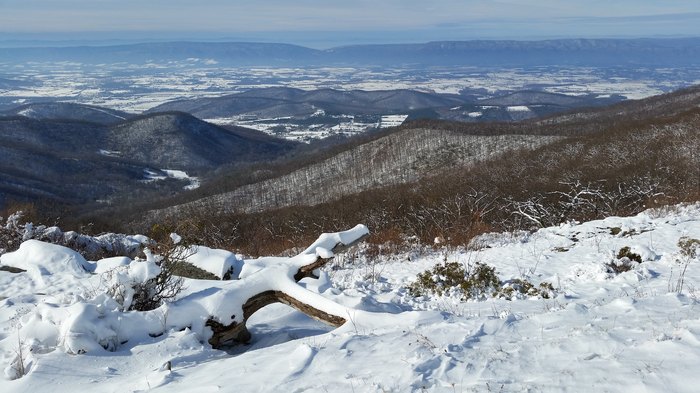 If you love winter activities, Luray's Massanutten Resort offers 6,000 acres of skiing and snowboarding fun – it's just outside Luray in Massanutten, VA.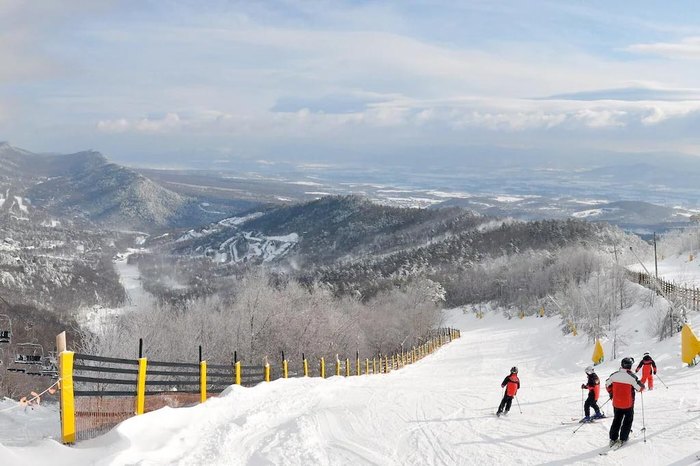 Perhaps Luray's biggest attraction is the beautiful Luray Caverns which was discovered in 1878. One of its many stunning features is the wishing pool.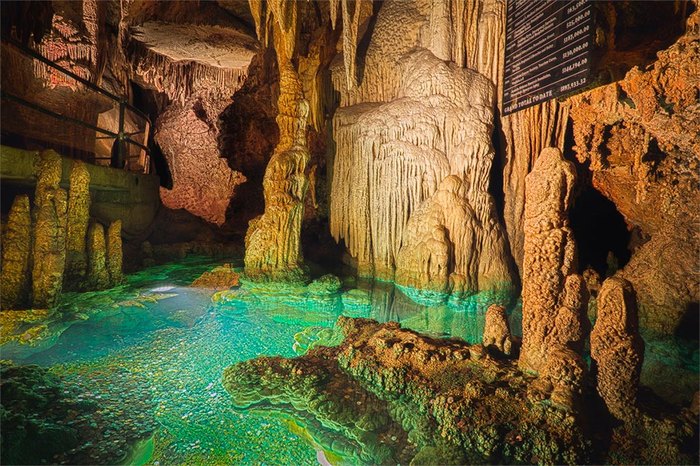 A tradition began in 1954 to toss coins into the shimmering aquamarine pool in exchange for a wish come true. While we don't know for sure how many individual wishes have actually come true, we do know every year the coins are collected and donated to various charities. Since 1954 that equates to well over a million dollars worth of wishes – so in a way the wishing pool has granted thousands of wishes over the years.
After a day of skiing, exploring the national park, or spelunking in underground caverns ask any local and they will tell you to stop at GG's.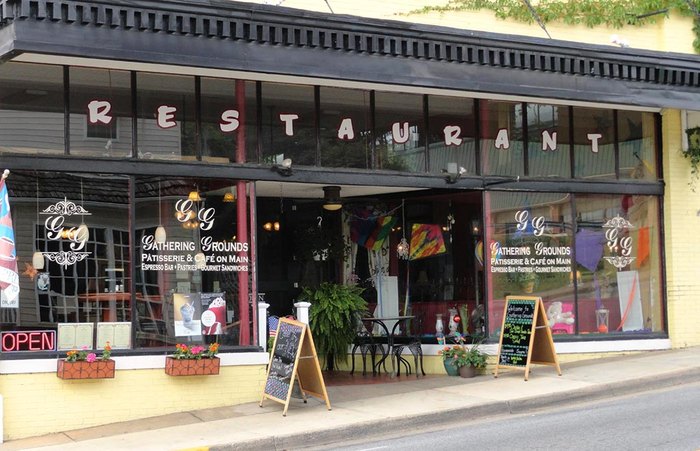 The Gathering Grounds Patisserie & Cafe is a French-style bistro that is well known for its amazing baked goods, scrumptious lunches, and even mouth-watering steak dinners.
After enjoying all that Luray has to offer, a stay at a unique mountain cabin is in order.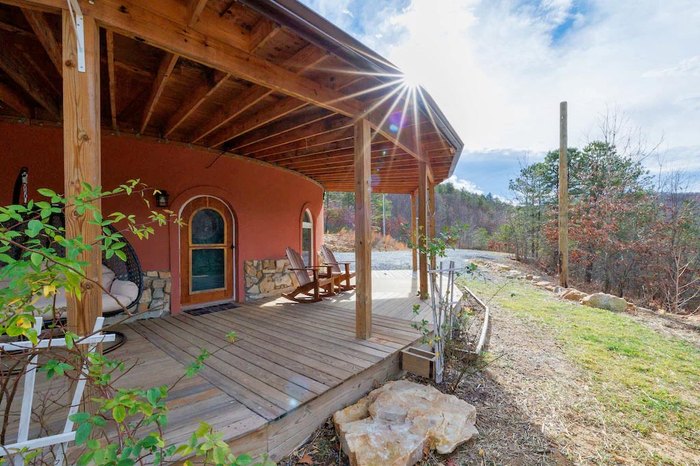 You are completely surrounded by the Shenandoah Valley in this "Bougie Bunker." It is an earth home originally built by a doomsday prepper, but now is a wonderful cabin rental in the woods.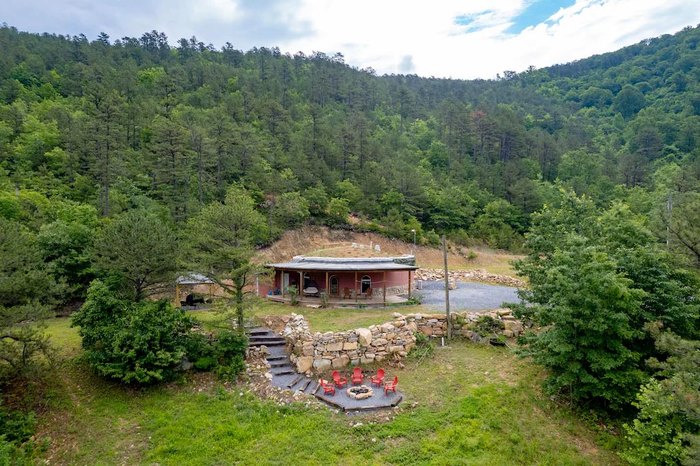 With cozy modern furnishings in an eco-friendly home, you can enjoy a chilly Virginia winter while staying nice and toasty for a romantic weekend getaway or a family vacation.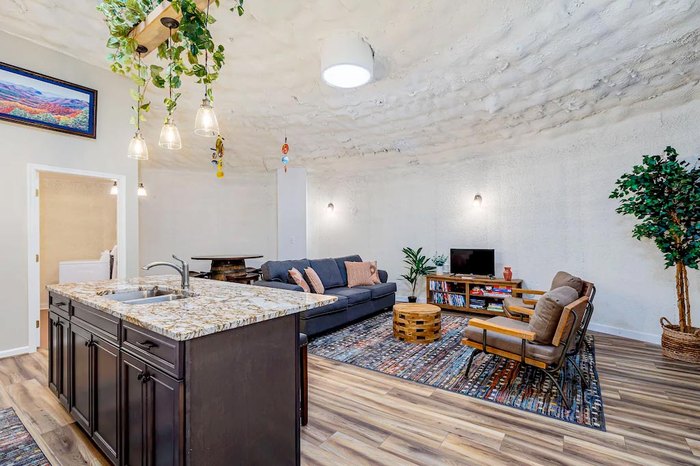 This unique rental property makes for a fun and memorable stay on your enchanting winter getaway in Luray, Virginia. Be sure to
book your stay soon
!
With so much to explore and do in Luray, you are bound to find plenty to keep you busy and entertained. Be sure to read more about the many attractions in Luray, VA in this article.
The post There's Nothing More Enchanting Than A Winter Getaway To This Virginia Small Town appeared first on Only In Your State ®.