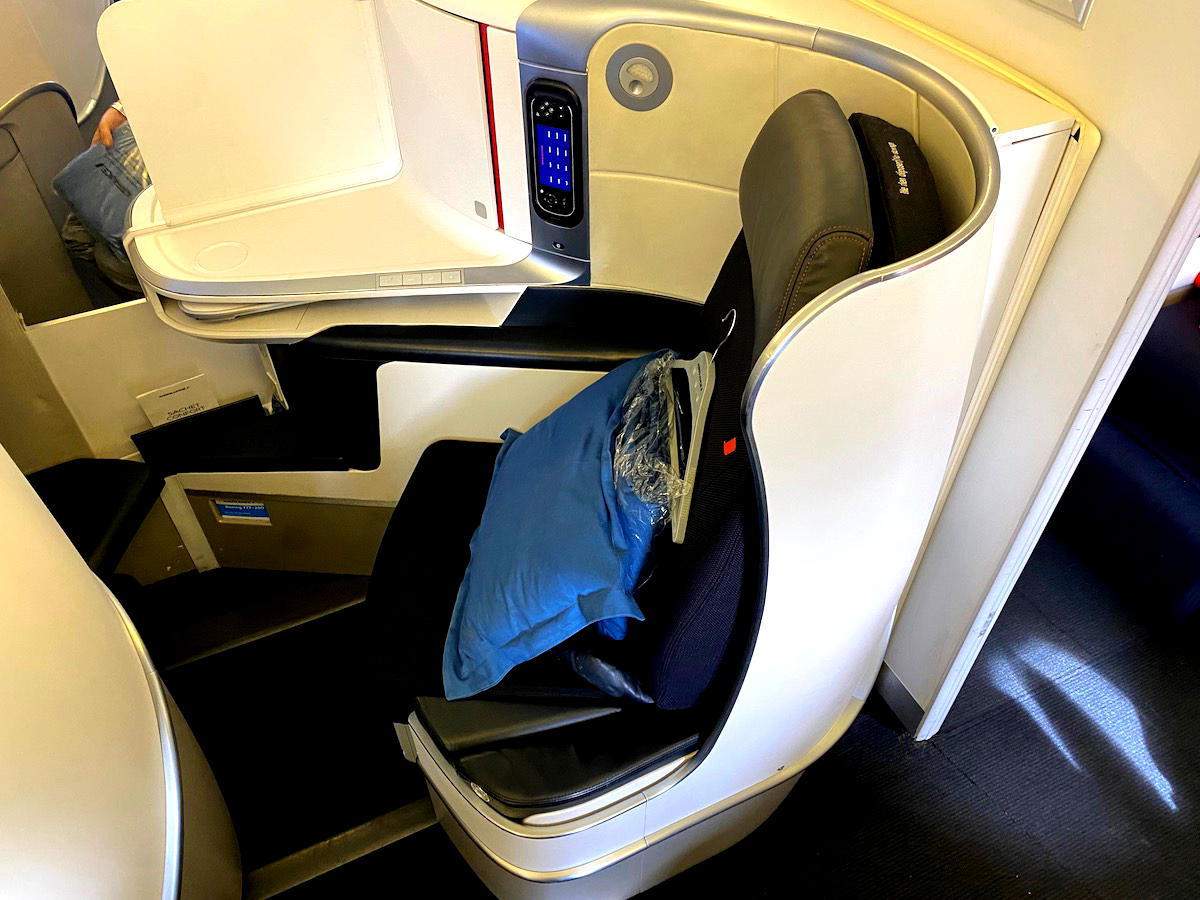 As noted by View from the Wing, this is a useful reminder of a feature that many people aren't aware of…
The trick to seeing the Flying Blue award calendar
The Air France-KLM Flying Blue program has dynamic award pricing, so the cost of an award ticket can vary significantly based on when you're traveling. As a result, it's always useful to be able to comparison shop across a bunch of days.
When ordinarily doing an award search through the Air France or KLM website, you'll only see availability for a few days at a time. Fortunately there's a trick to searching award pricing for a month at a time.
When you go to the Air France USA website, start the process of searching for an award, by going to the "Book with Miles" tab. Select whether you want to travel one-way or roundtrip, the origin and destination, the number of travelers, and the cabin you want to travel in. The key is to leave the travel dates blank.

By leaving the travel dates blank, you'll be brought to a page that displays an award calendar, showing availability a month at a time. You can then also easily switch between months, so in a matter of a minute you can search availability for the entire year.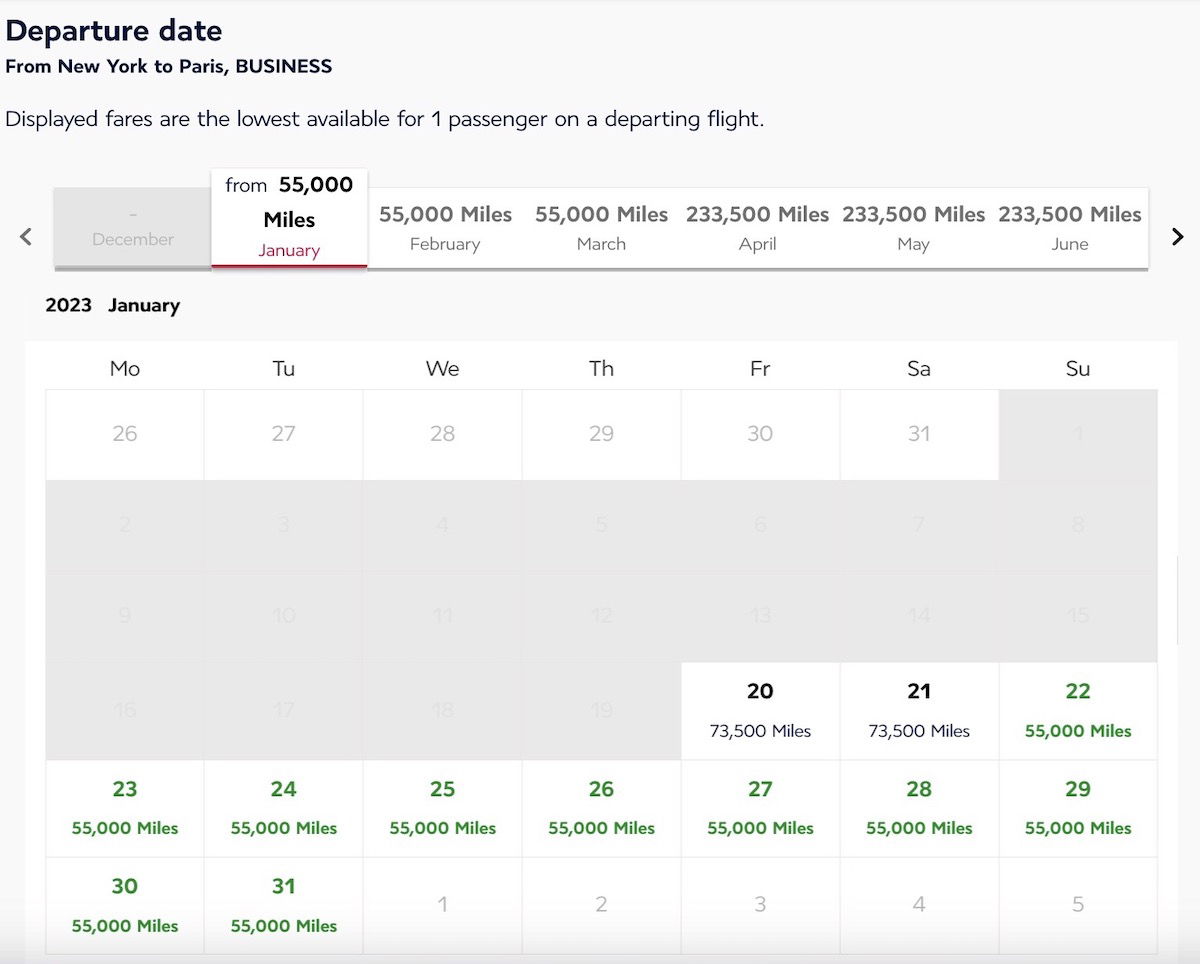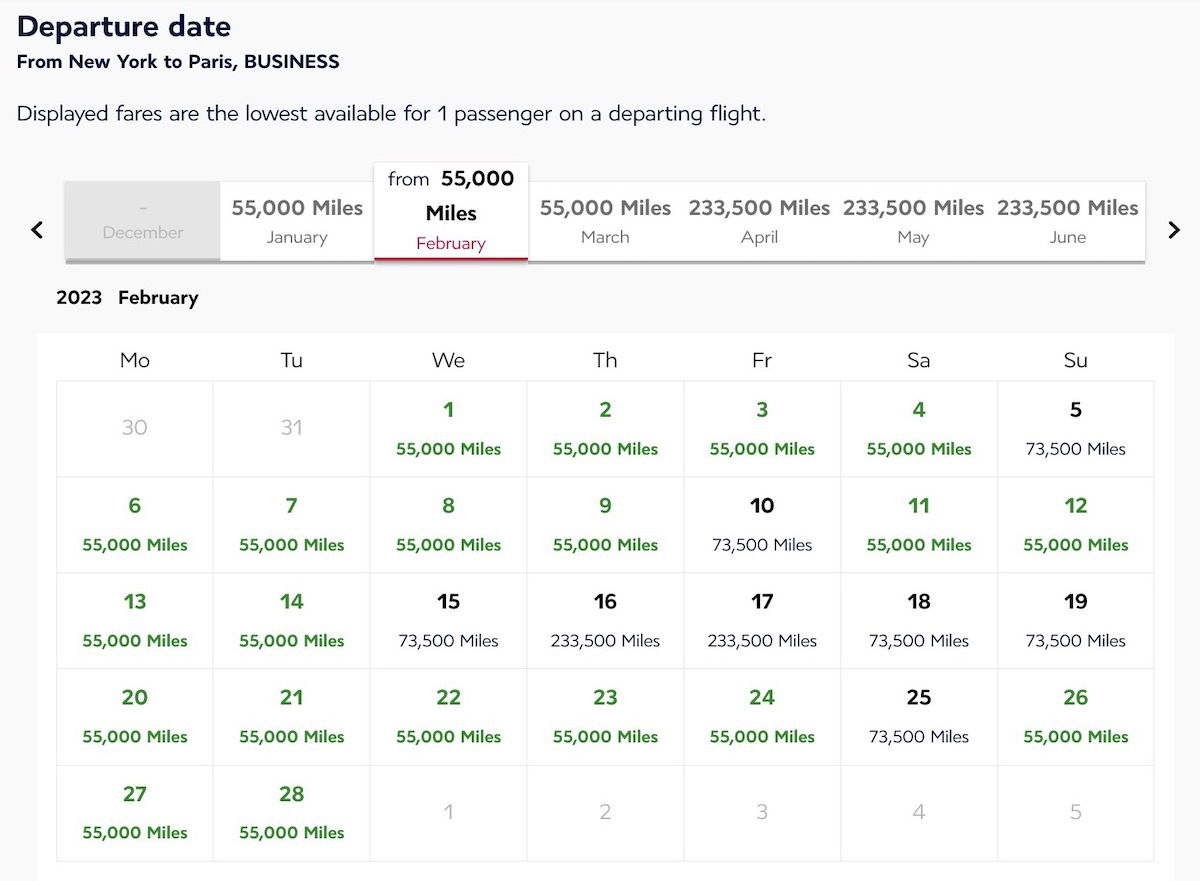 This is a useful feature, though perhaps not as useful as the Flying Blue award search feature having been fixed a few weeks back.
Why the Air France-KLM Flying Blue program is useful
The Air France-KLM Flying Blue loyalty program is useful for booking transatlantic business class award seats. Both Air France and KLM release quite a bit of transatlantic award availability, and the best way to book those seats is through the Flying Blue program. Fortunately Flying Blue is partners with major transferable points currencies, making the points easy to come by.
Also keep in mind that Flying Blue now allows stopovers even on one-way awards, making these awards easier to maximize. For the time being, these awards have to be booked by phone, though.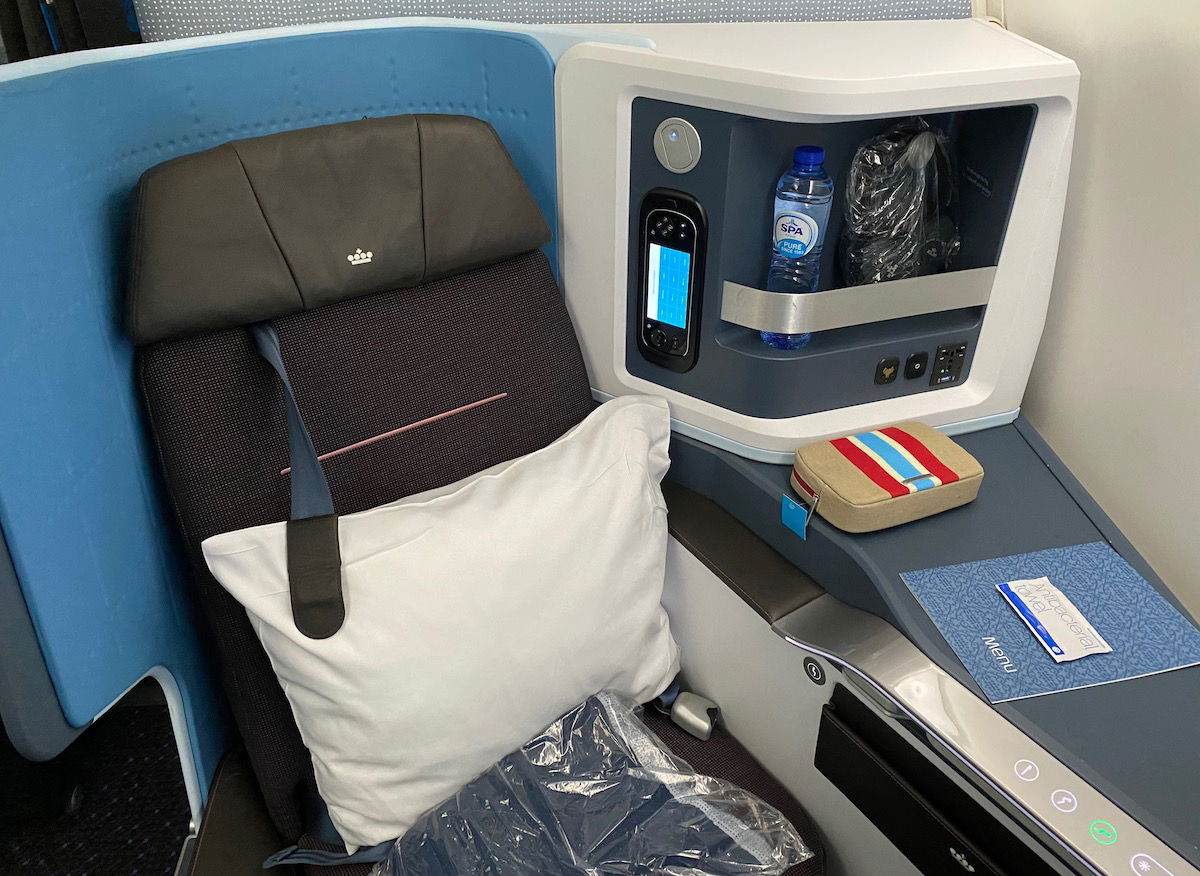 Bottom line
The Flying Blue program has a hidden award search feature, which can be accessed through Air France's website. Just go to the award search page, and start your award search, but don't enter a date. You'll then see a calendar that displays pricing for a month at a time. With Flying Blue's dynamic award pricing, this makes it easy to find the best deal.
Anyone else appreciate the Flying Blue award calendar?