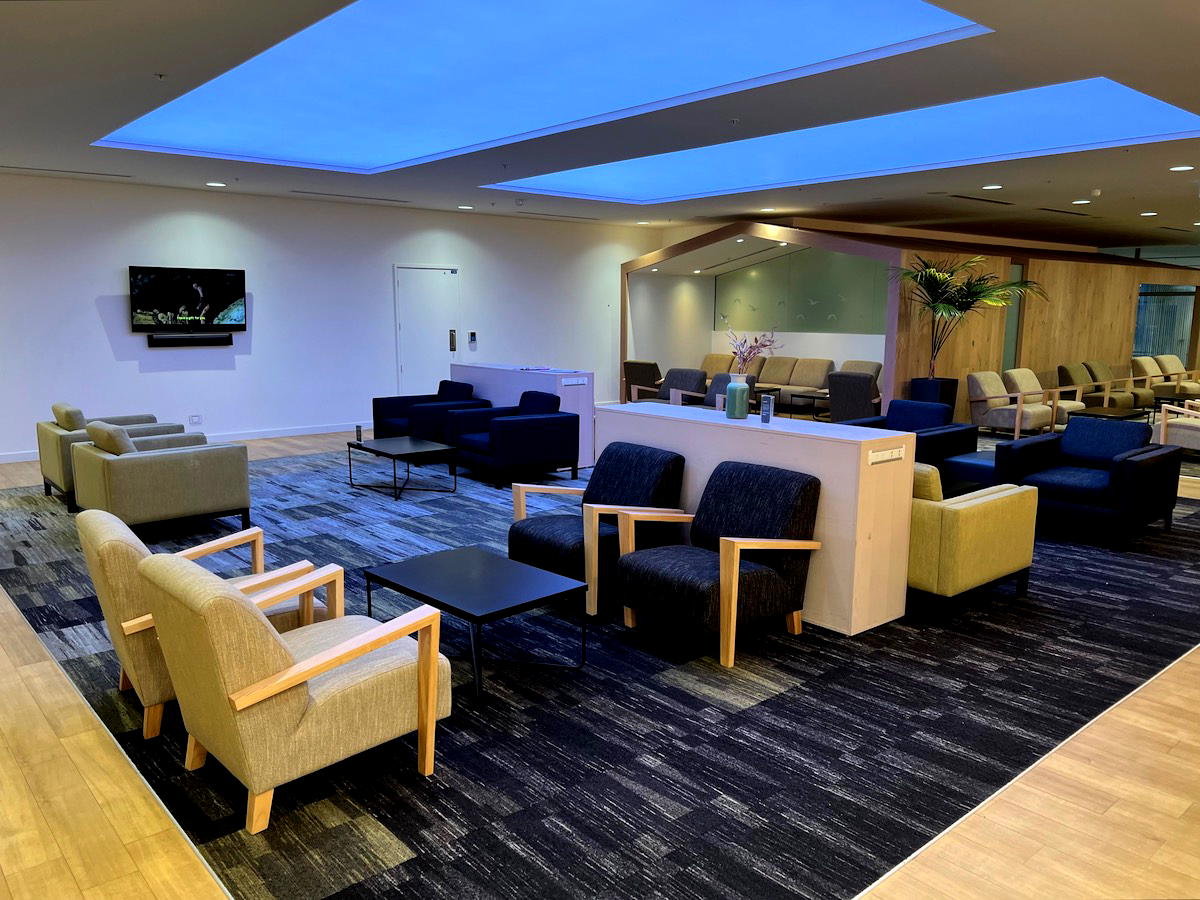 While I spent most of my time at Auckland Airport at the Air New Zealand Lounge, I also checked out the Strata Lounge, which is the Priority Pass and contract lounge in the international terminal.
While most definitely not as good as the Air New Zealand Lounge, this is a modern space with a decent food and drink selection, plus it was pretty quiet during my visit.
Strata Lounge Auckland location
The Strata Lounge is located in the international terminal of Auckland Airport. After clearing security and immigration, simply follow the signs in the direction of "Premium lounges."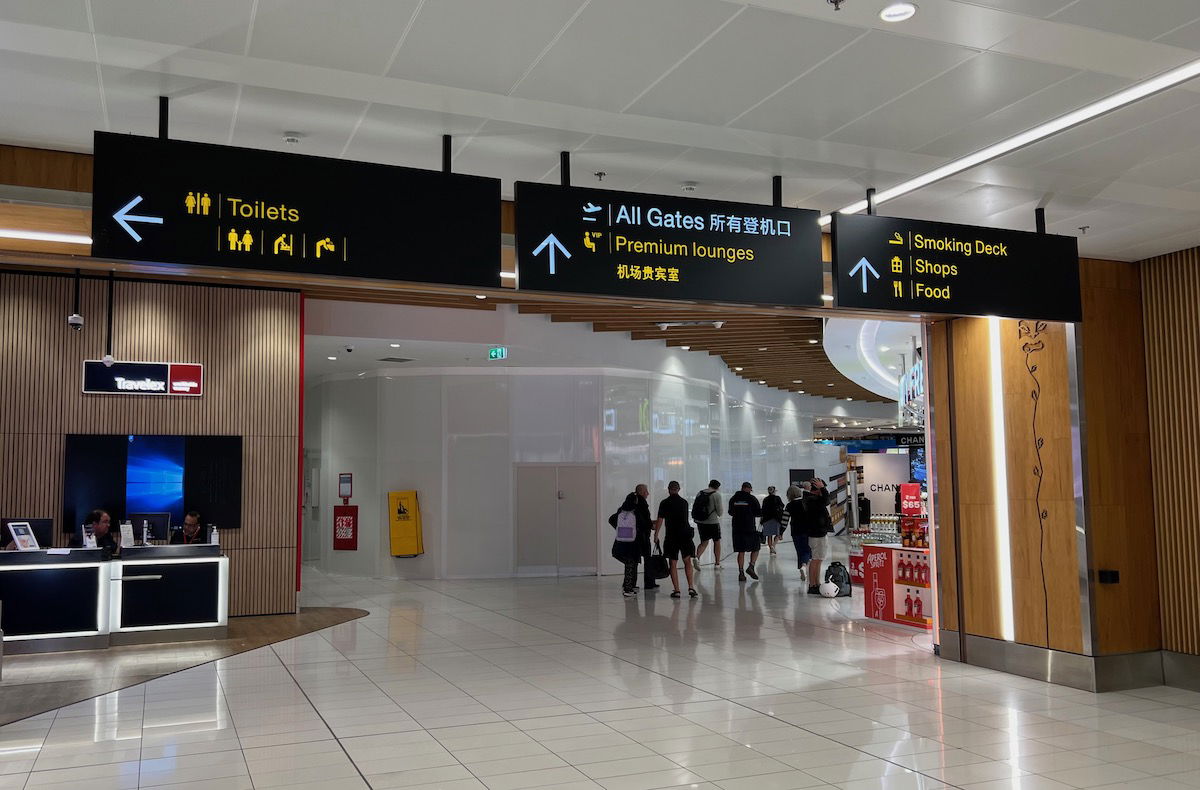 Eventually you'll see an escalator and elevator leading up a level, which is also where the lounge is located. The second level in this area has the Strata Lounge, Emirates Lounge, and Qantas Lounge — this is in a different area than the Air New Zealand Lounge.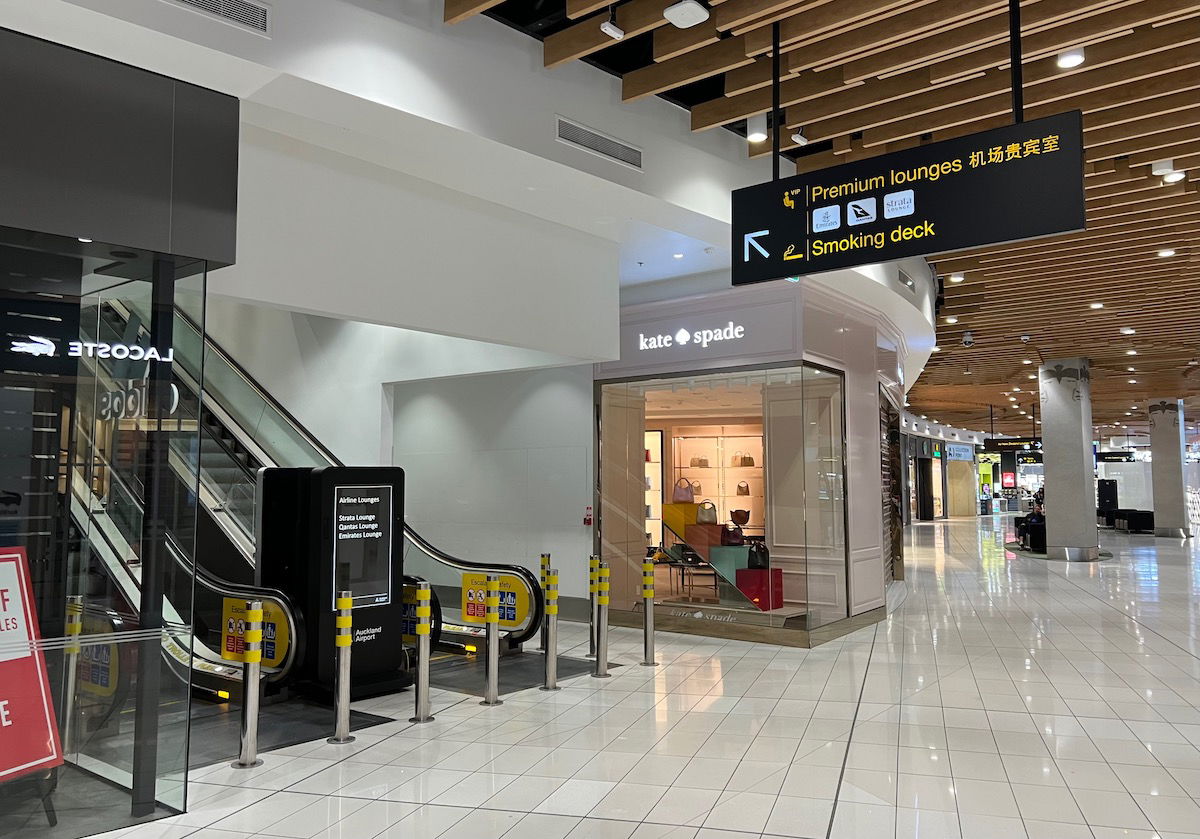 At the top of the escalator just turn left, and you'll see the entrance to the Strata Lounge.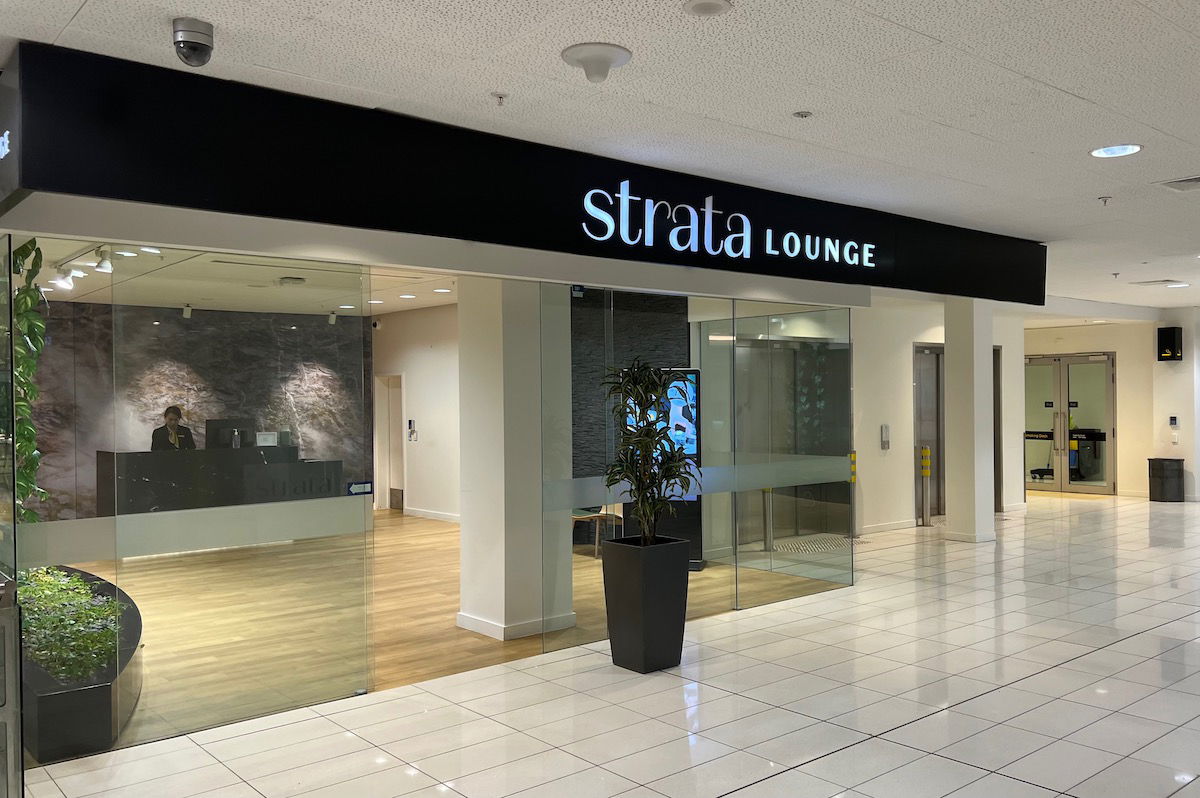 Strata Lounge Auckland hours
The Strata Lounge is currently open daily from 4:30AM until 12AM, so that should cover just about all departures. The lounge hours do change seasonally based on flight schedules.
Strata Lounge Auckland entry requirements
The Strata Lounge is open to Priority Pass members, and that's available through many premium credit cards. This is the only Priority Pass lounge in the international terminal, so I imagine that's the most popular entry method. You can also purchase access to the lounge, with the cost differing based on how long you stay.
On top of that, the Strata Lounge is used as a contract lounge for different airlines. Of course many passengers will have access to the Air New Zealand, Emirates, or Qantas lounges, but there are also plenty of airlines that send their passengers to this lounge.
That includes everything from China Airlines, to China Eastern, to Philippine Airlines, among other airlines.
Strata Lounge Auckland seating & layout
The Strata Lounge Auckland primarily consists of one huge room. The lounge was quiet during my late night visit, given that there were only two long haul flights still departing that evening, and they were both on Air New Zealand (which has its own lounge). The lounge feels modern and has some colorful furniture, though at the same time feels a bit like a nice doctor's office waiting room, or something.
Most of the lounge has seats arranged in clusters facing one another.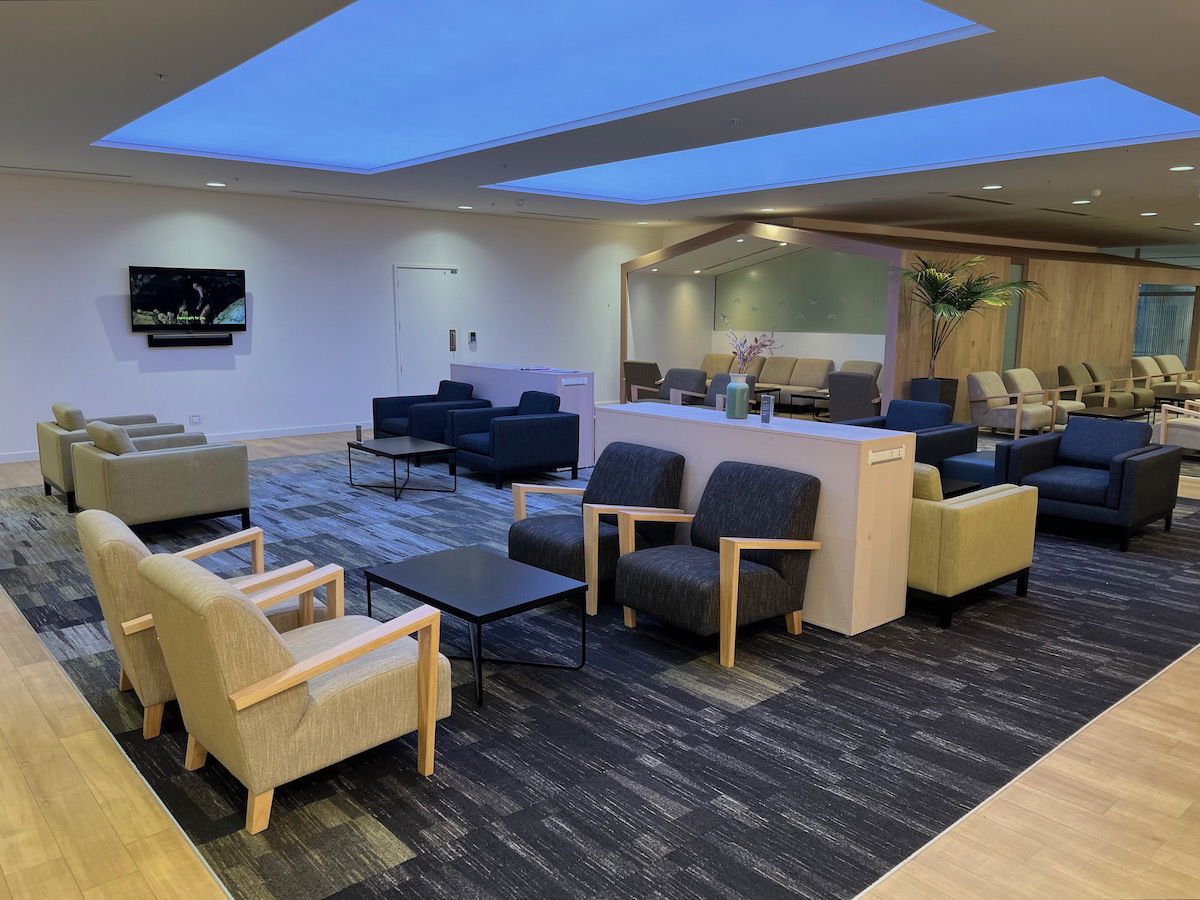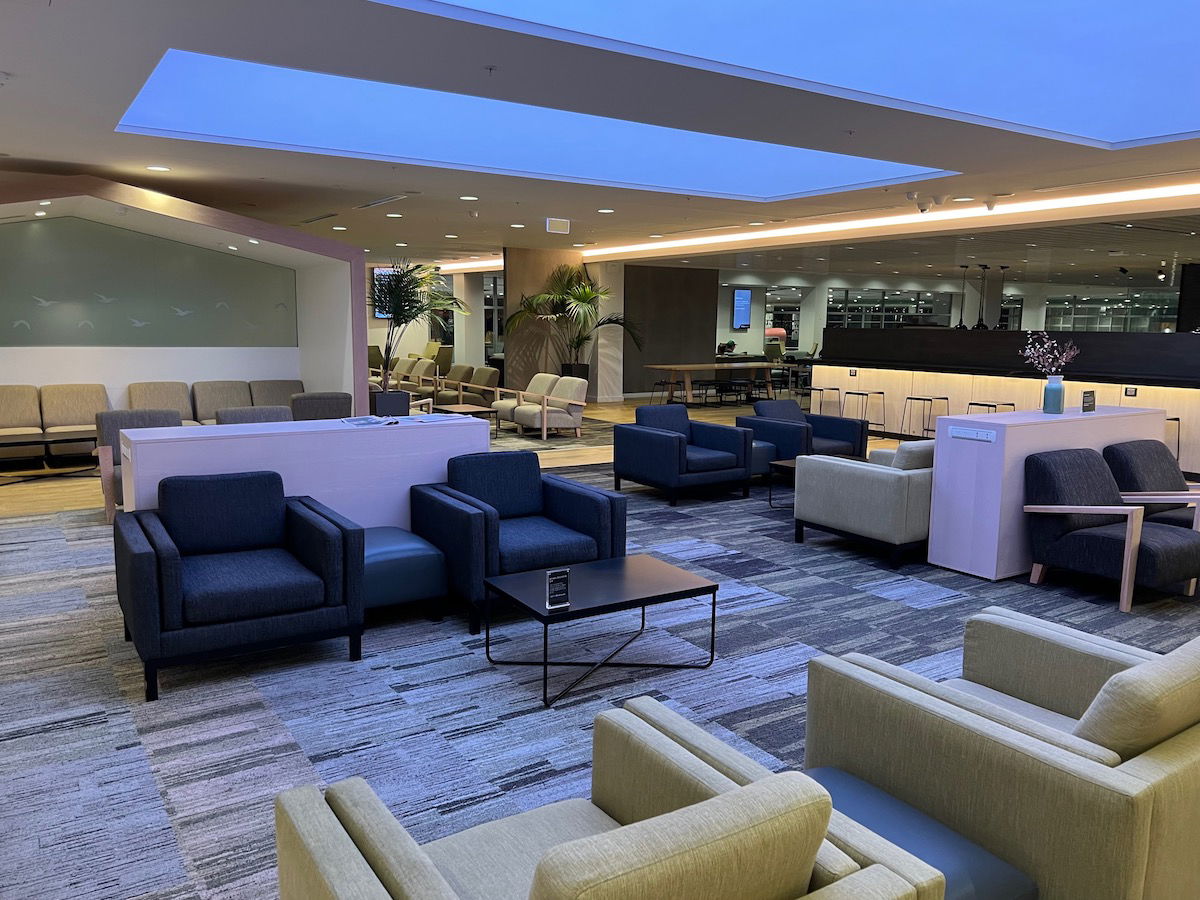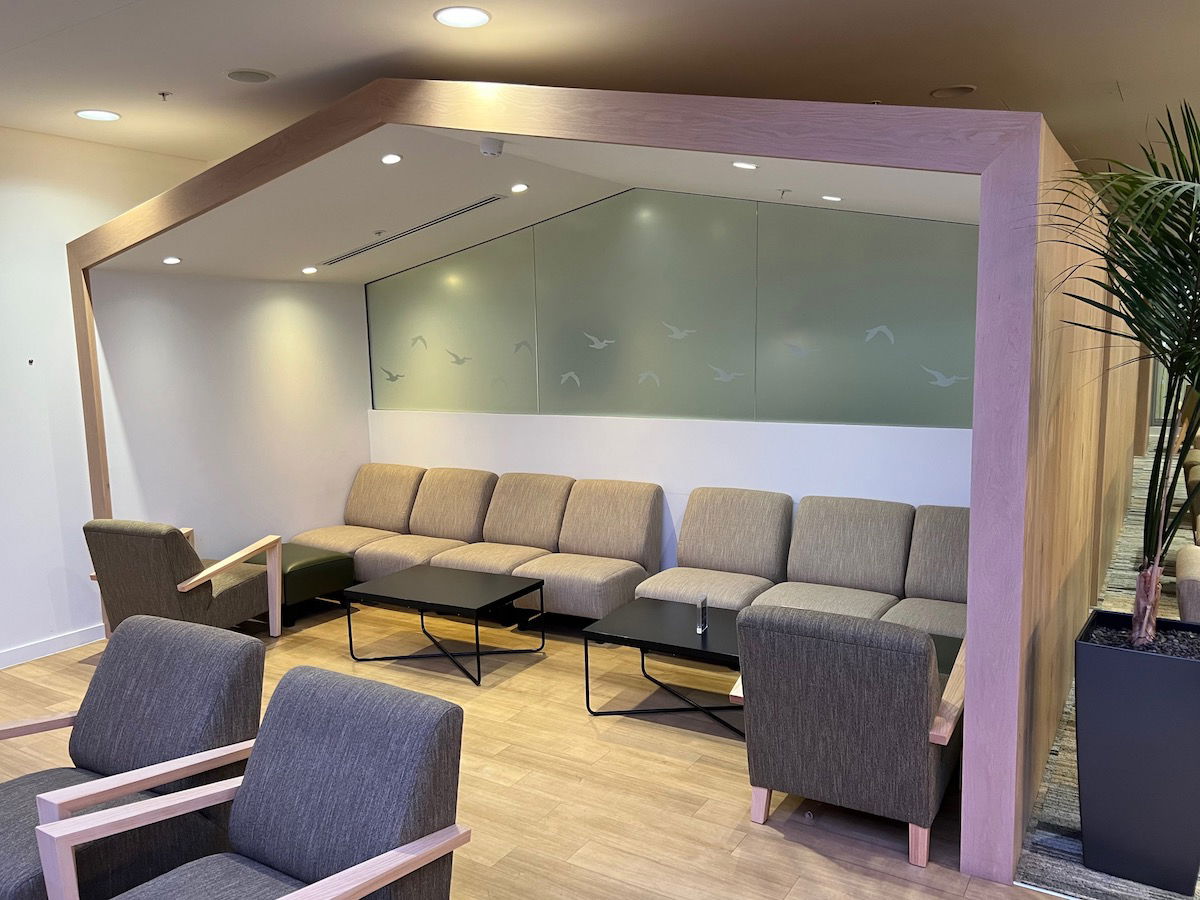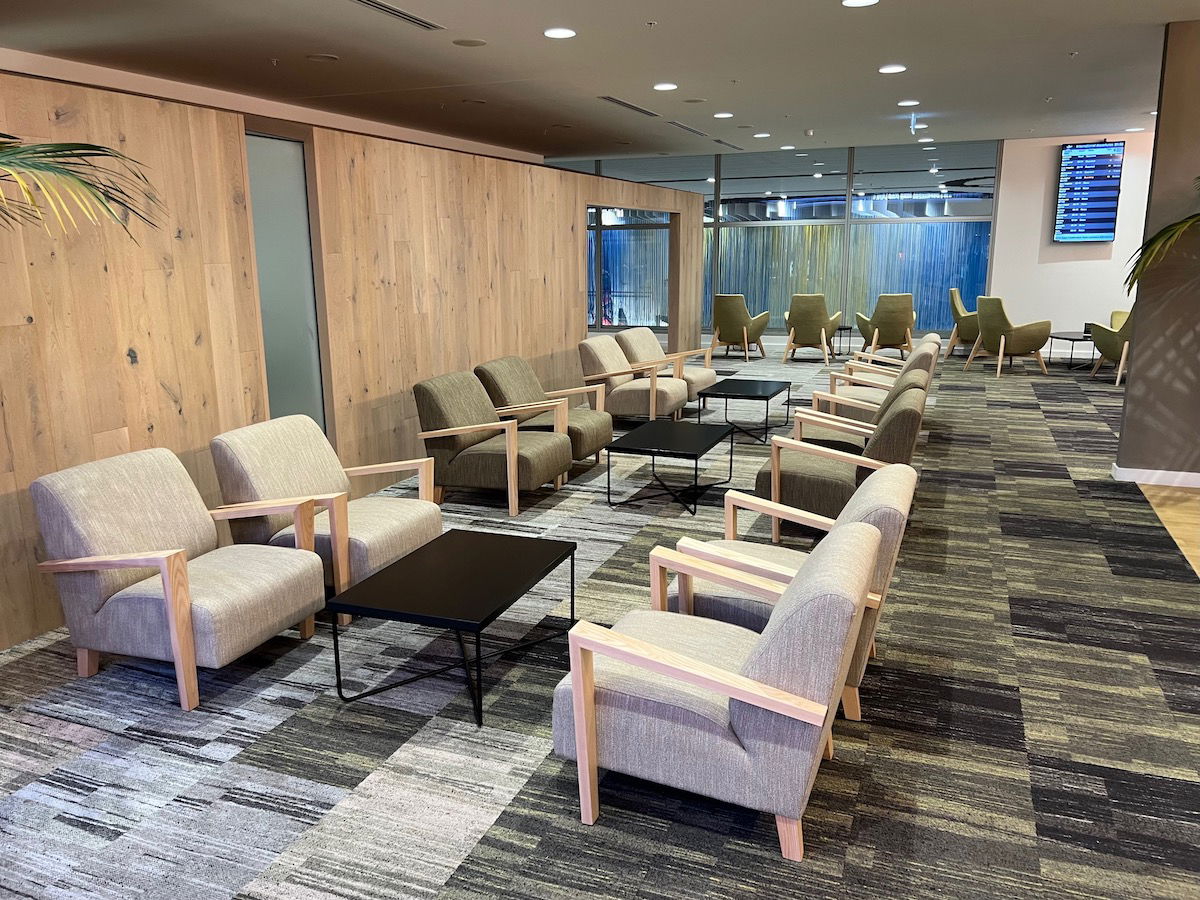 Inside the area that looks like a wooden house is a conference room that can be reserved, as well as a business center with a communal workstation and printer.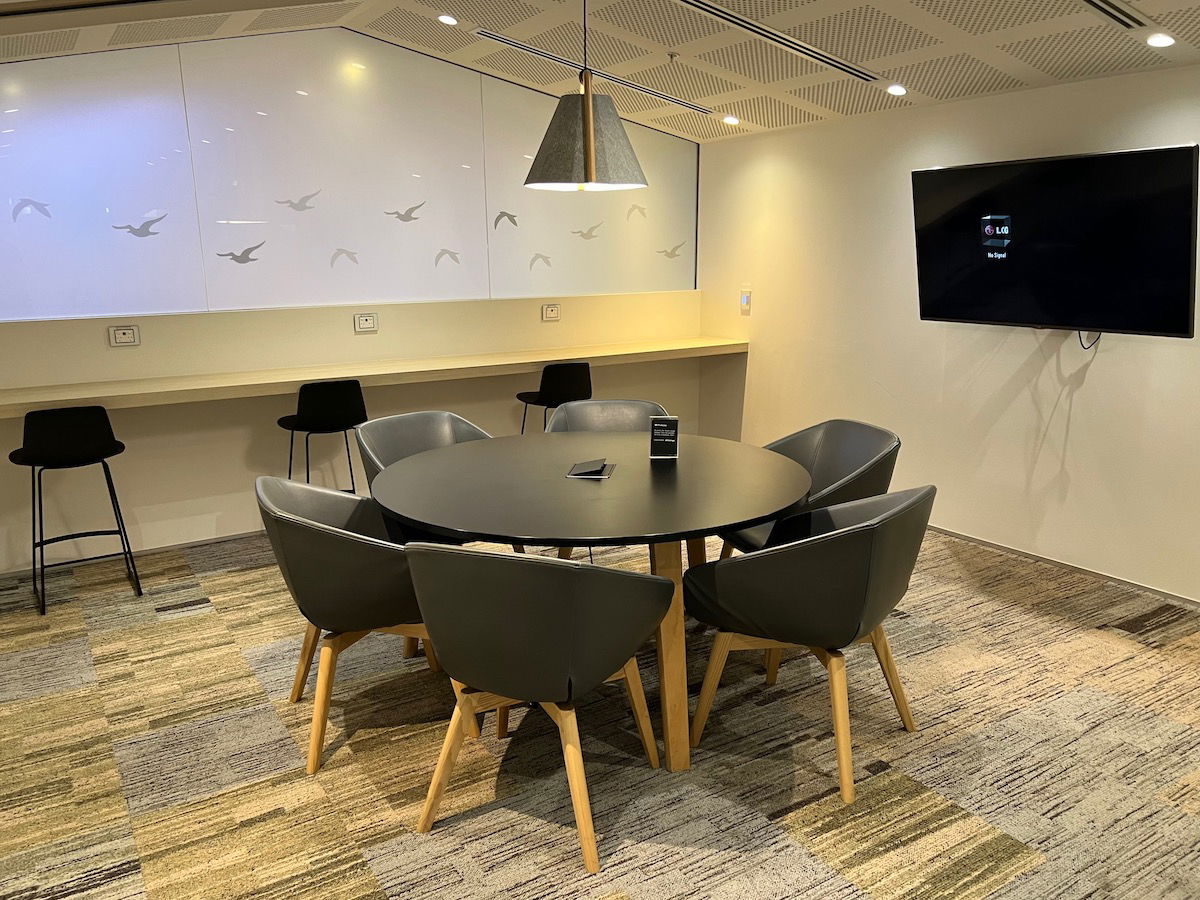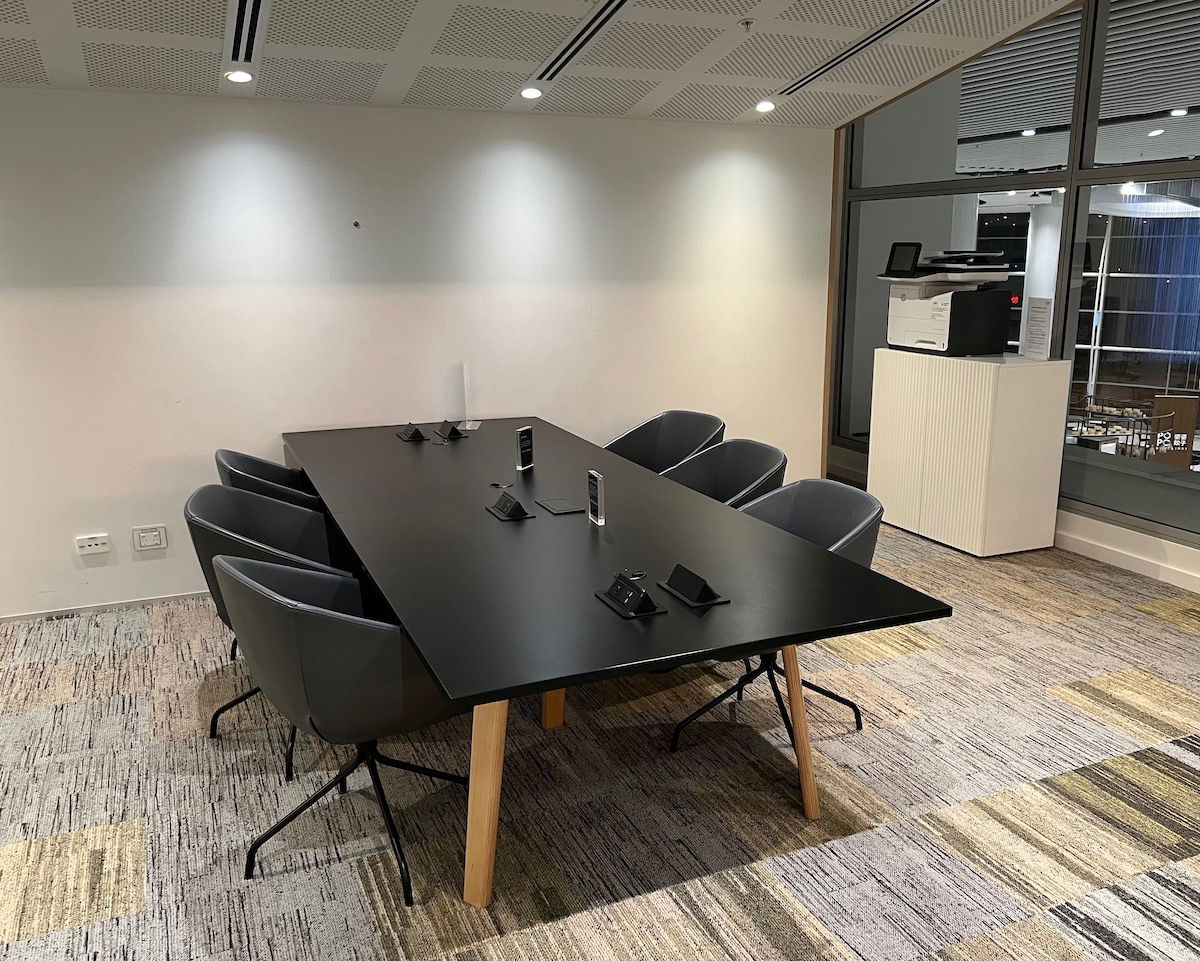 The lounge then has plenty more seating near the floor-to-ceiling windows, in a variety of different setups.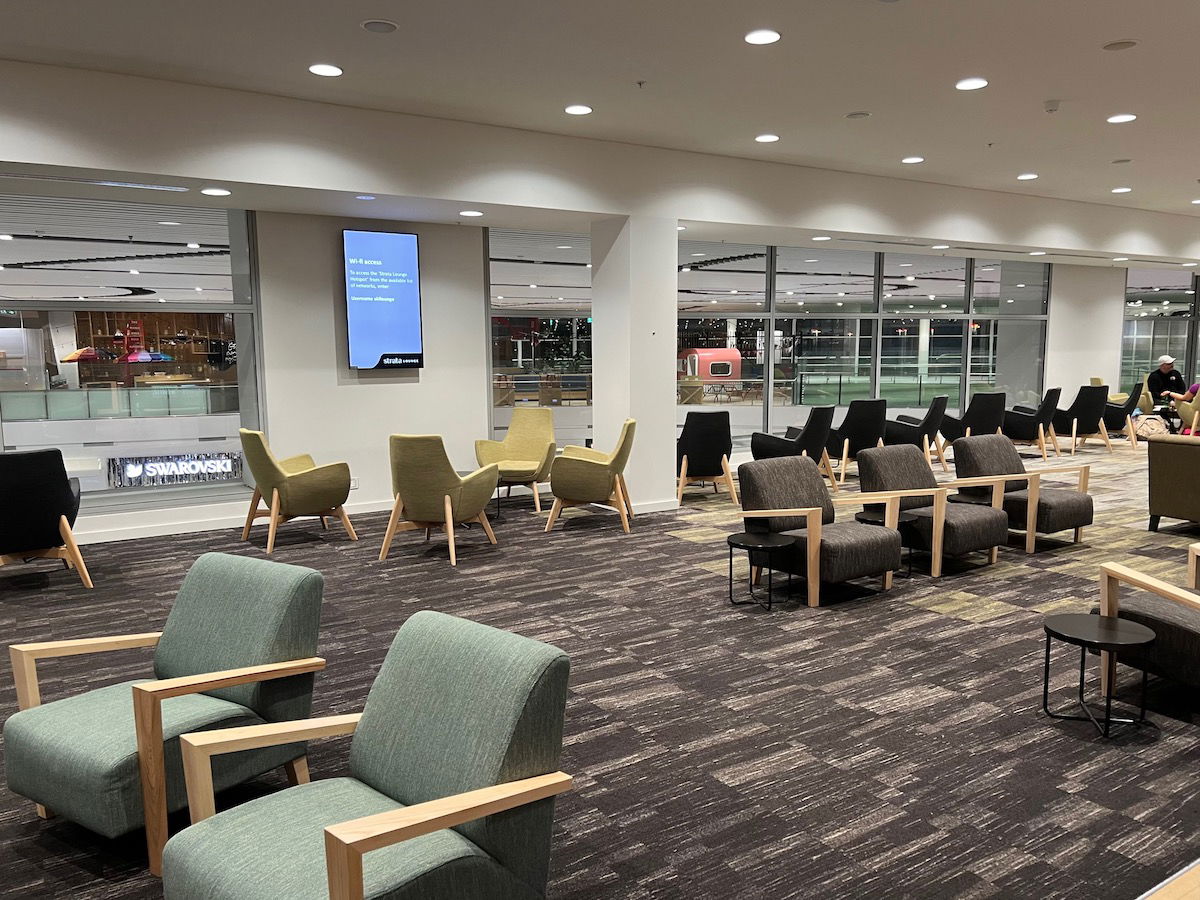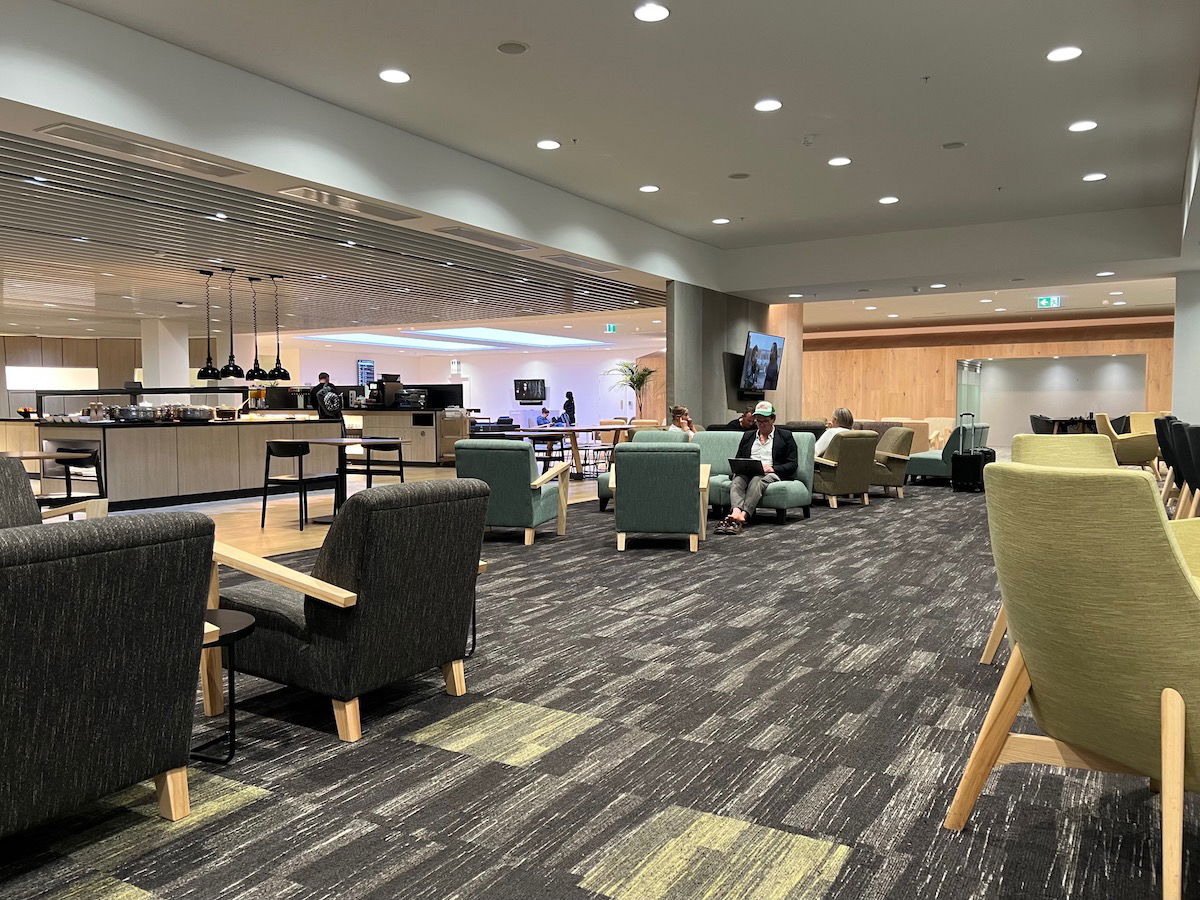 Unfortunately the lounge exclusively has views of the inside of the terminal, so there are no apron or runway views here.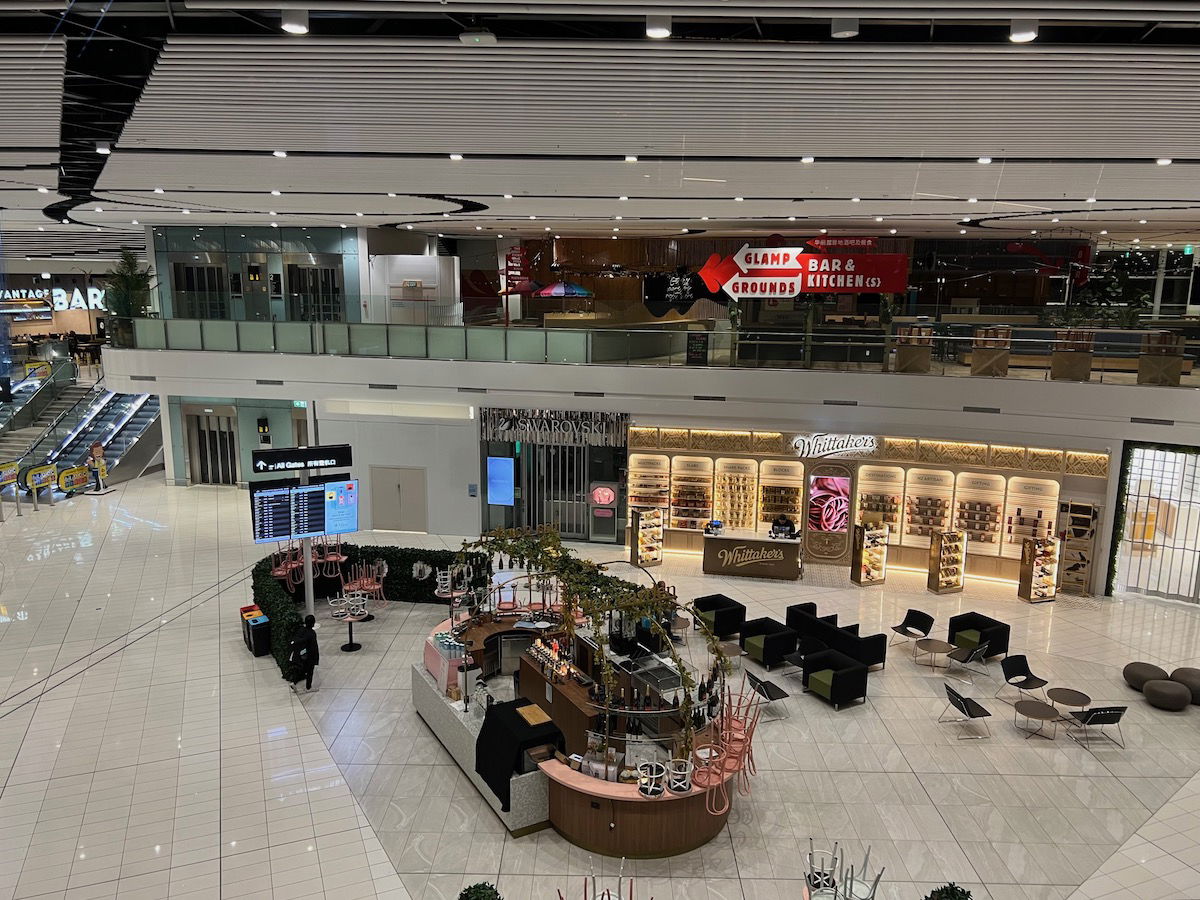 The lounge also has quite a bit of seating near the buffet, including dining tables seating two people each, communal tables, and high-top seating.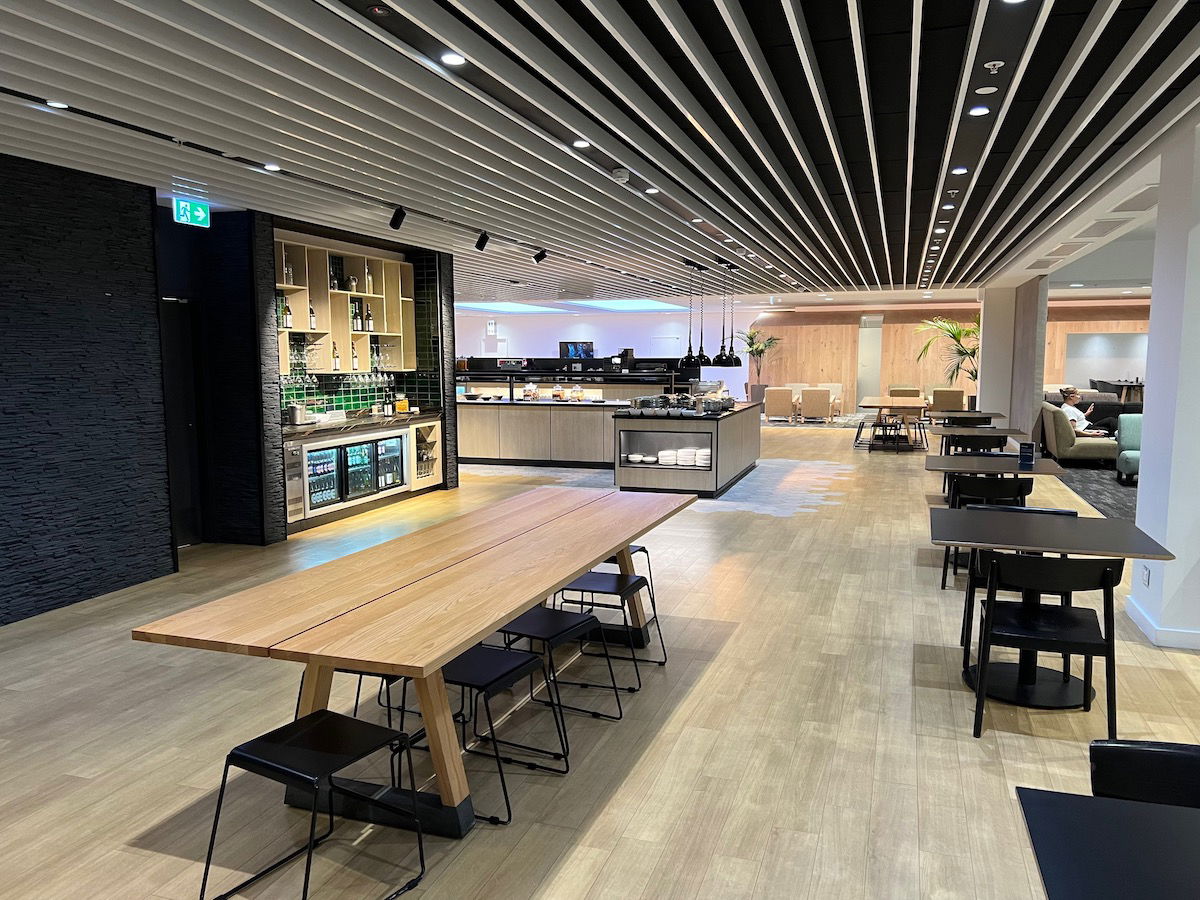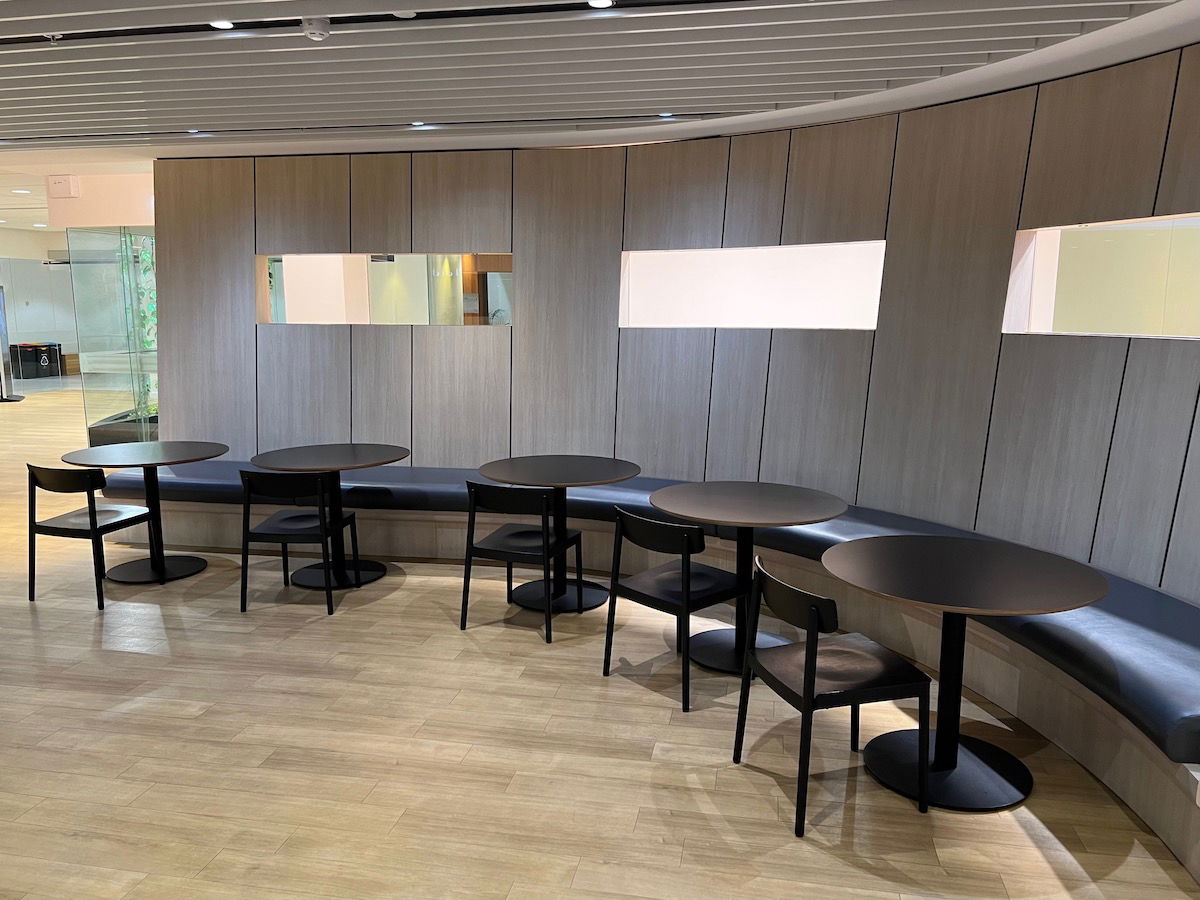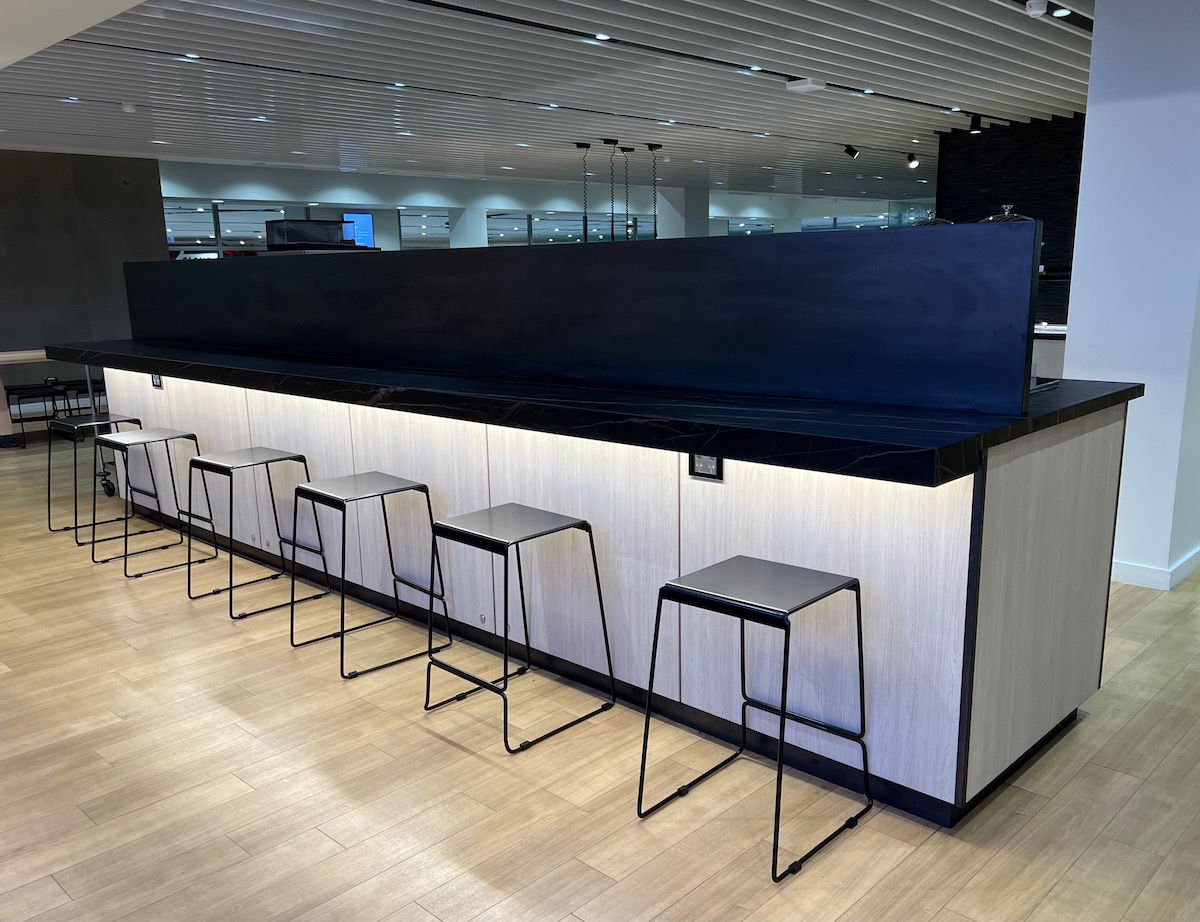 Lastly, the lounge has an enclosed play area for kids.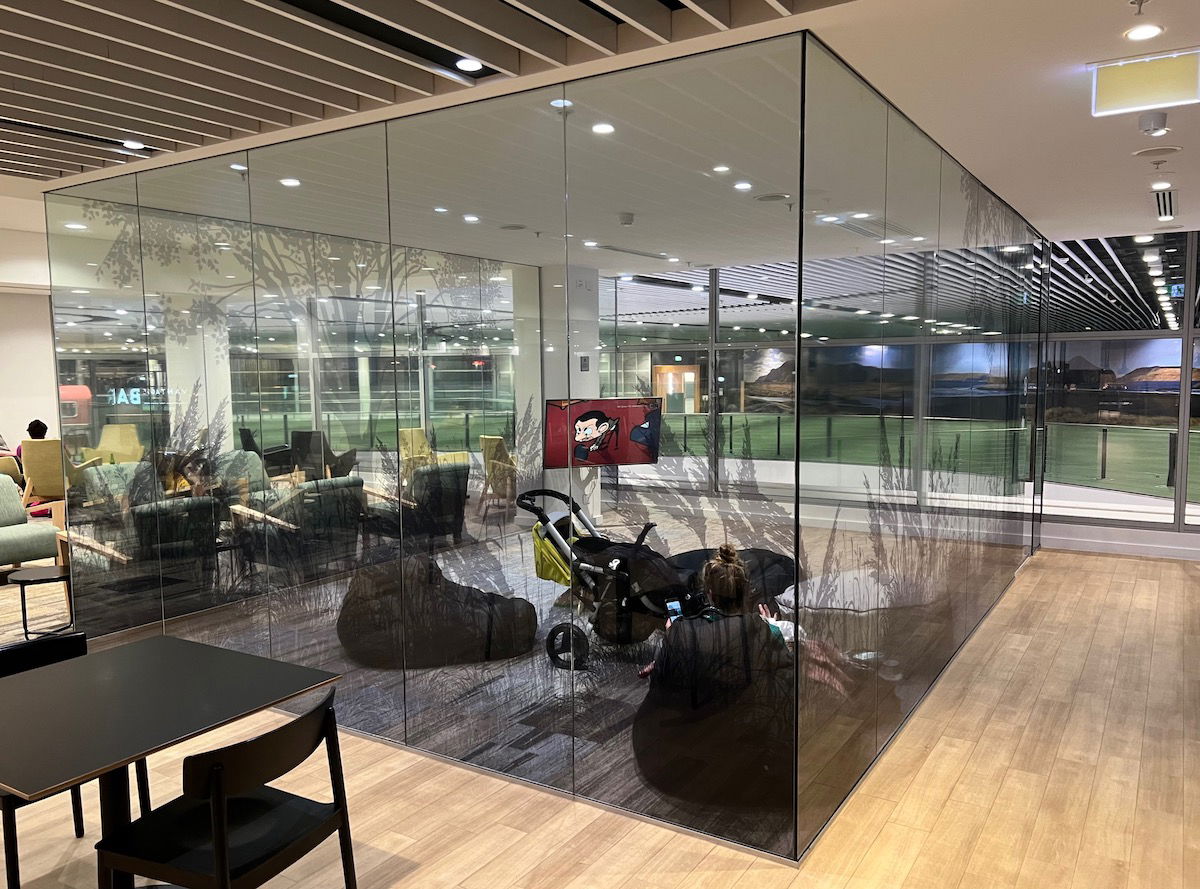 Strata Lounge Auckland food & drinks
For a contract lounge, I thought the Strata Lounge had a good selection of food and drinks. I did get the sense that the food was no longer being replenished, which was fair enough, since there were maybe a dozen people in the lounge, and no one else entering.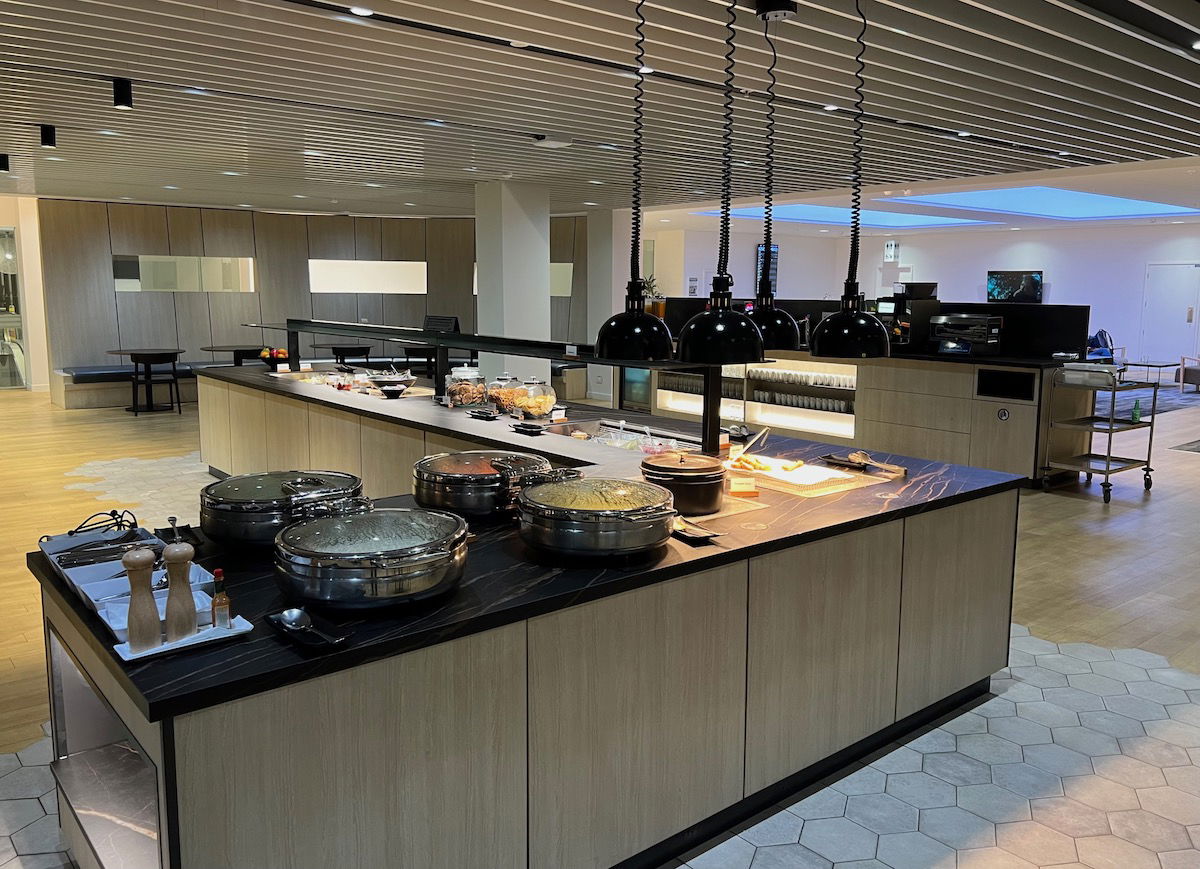 One part of the buffet had juice, soda, water, a coffee machine (sadly there are no barista-made coffees here!), tea, a couple types of candy, and a pancake machine.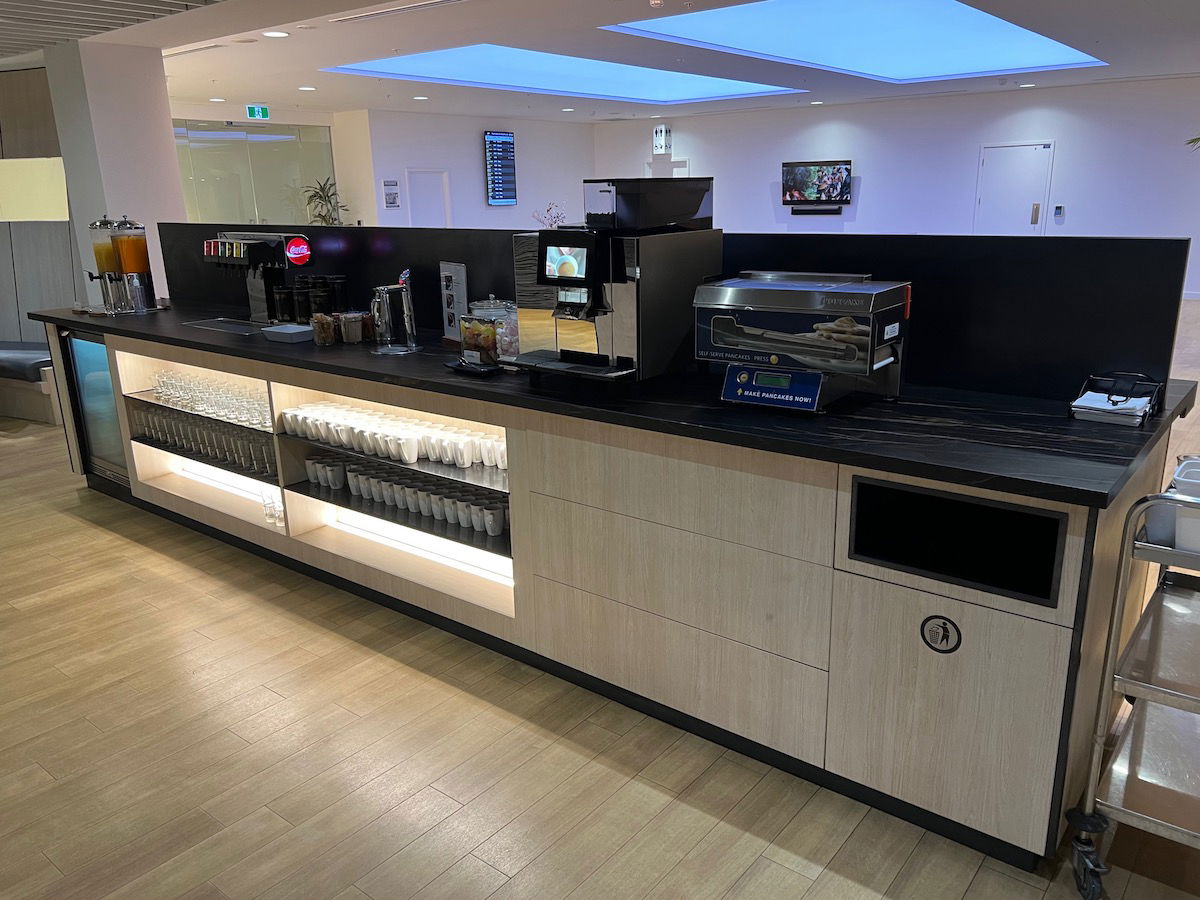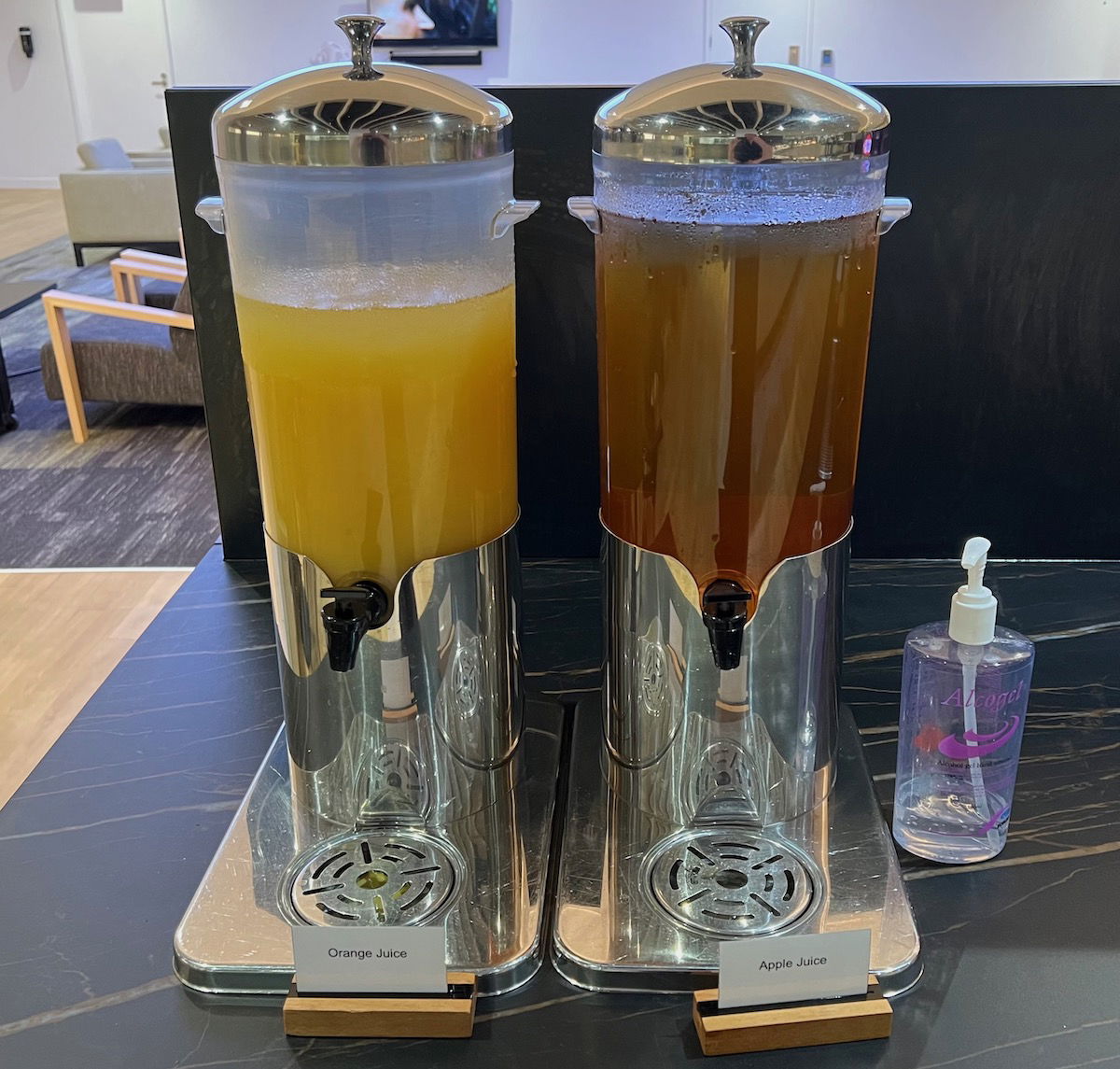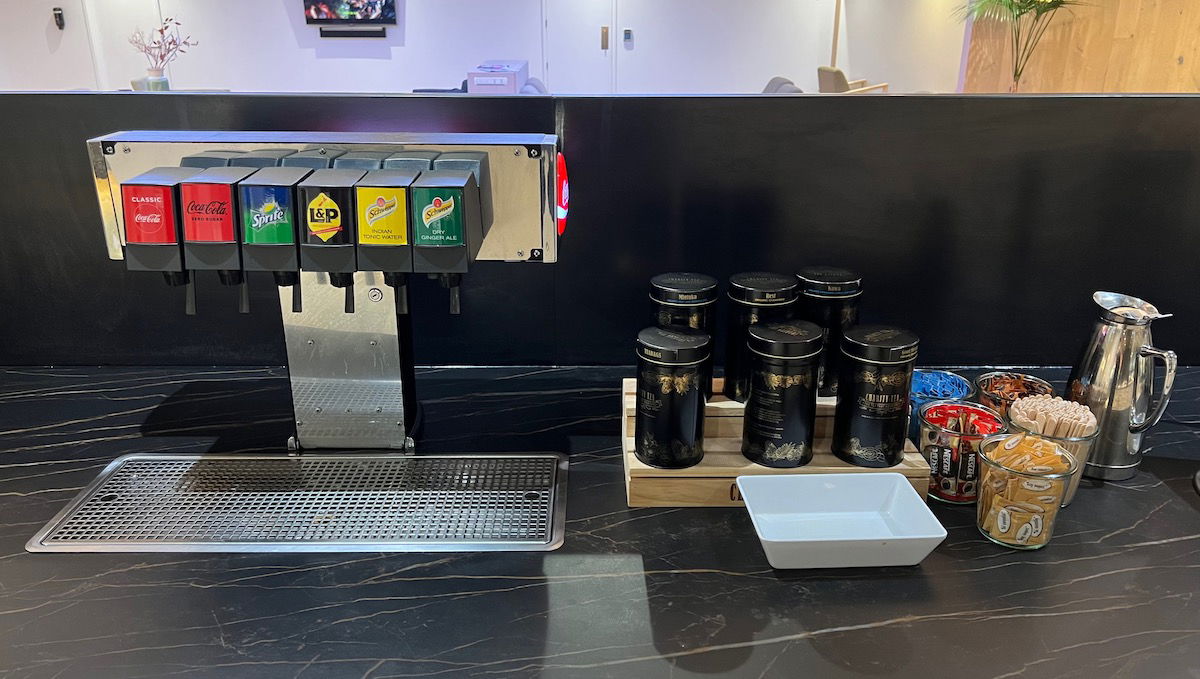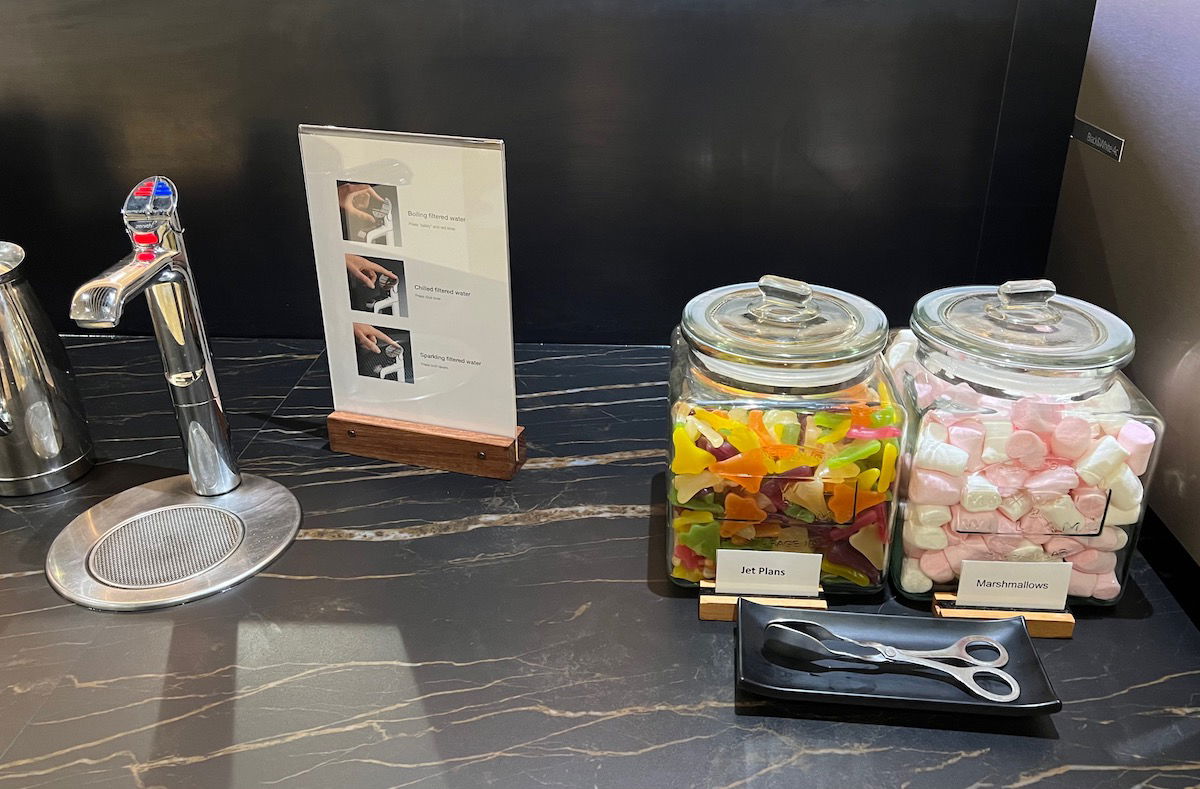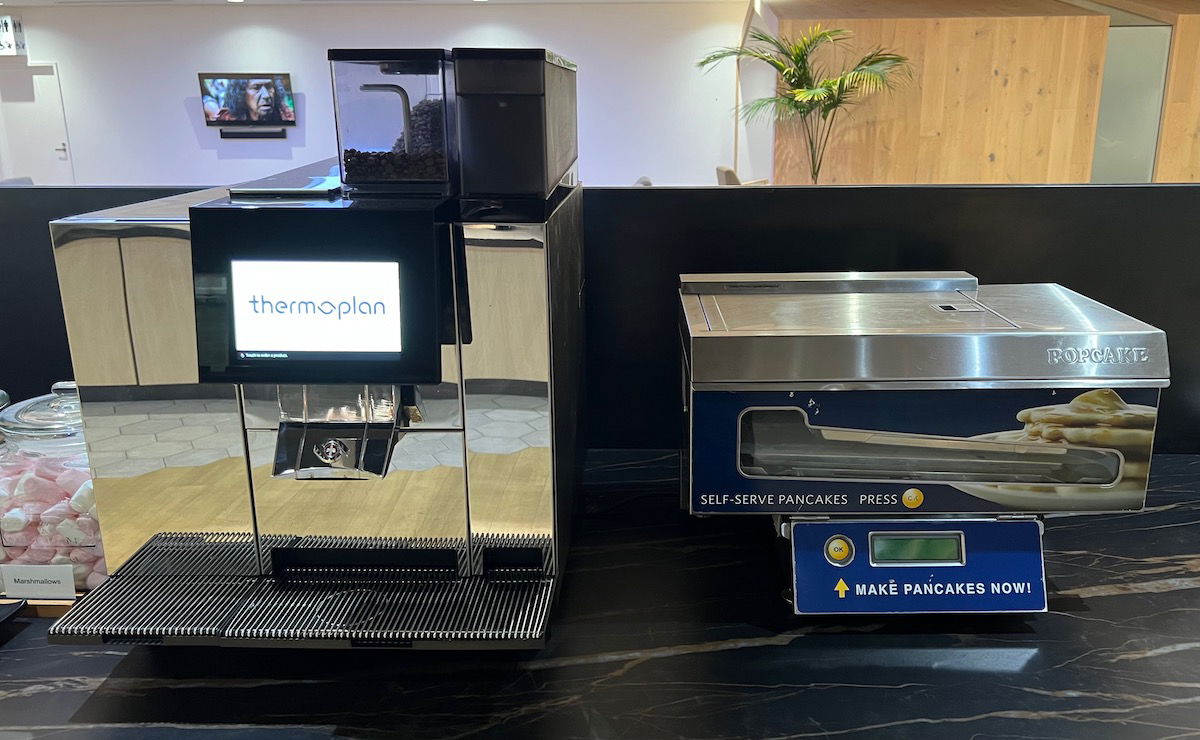 The other part of the buffet had a selection of cheese, fruit salad, finger sandwiches, a couple of types of sweets, salads, bread rolls, pretzels, crackers, cookies, garlic bread, and four hot dishes.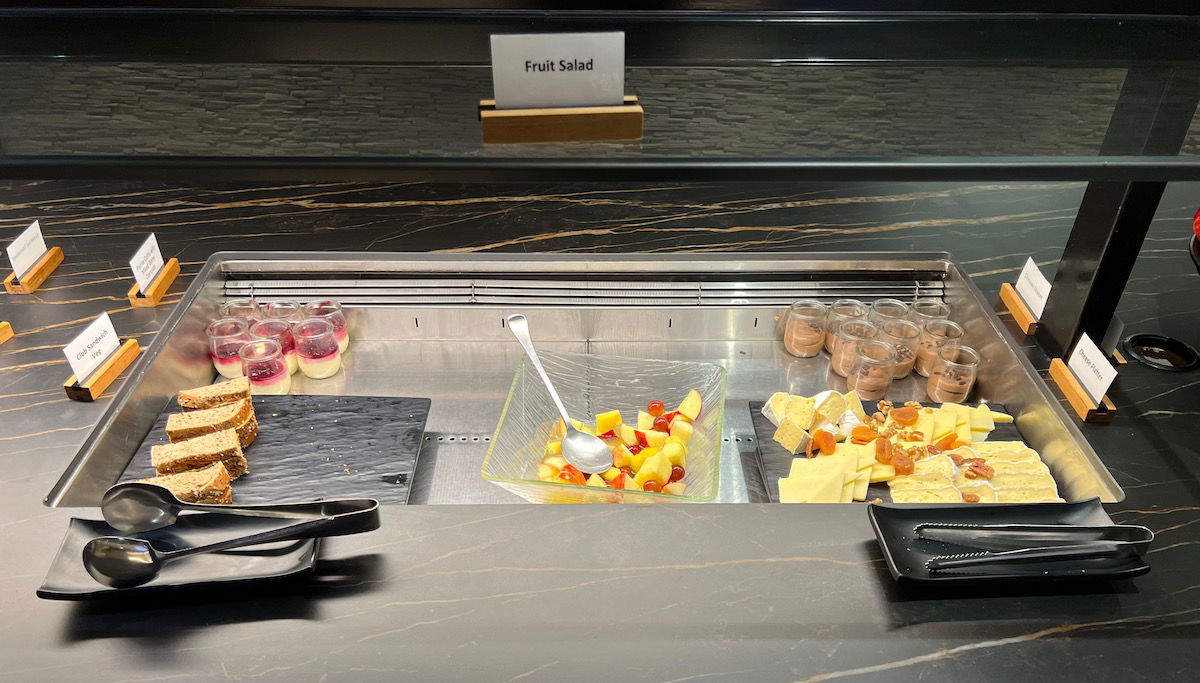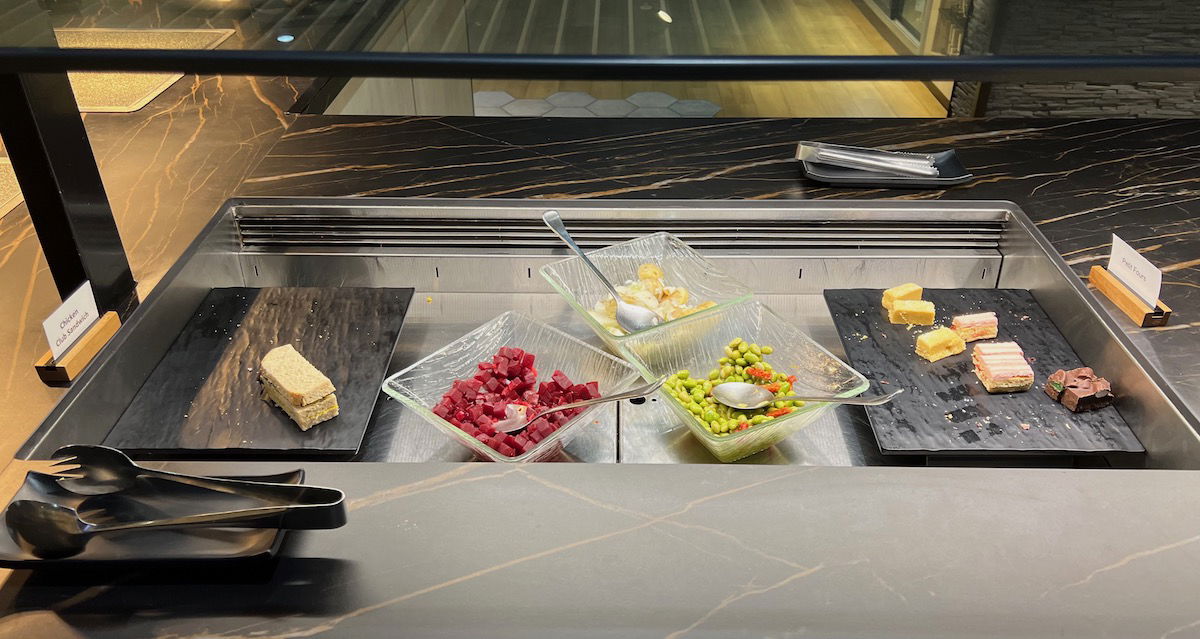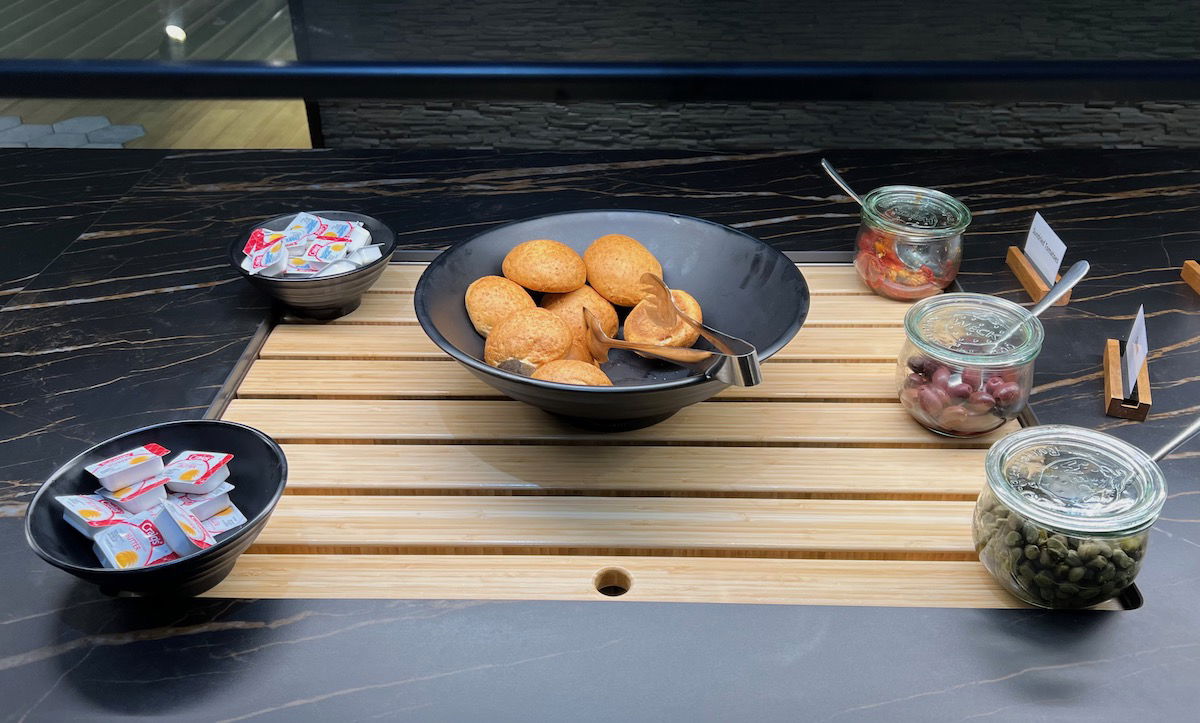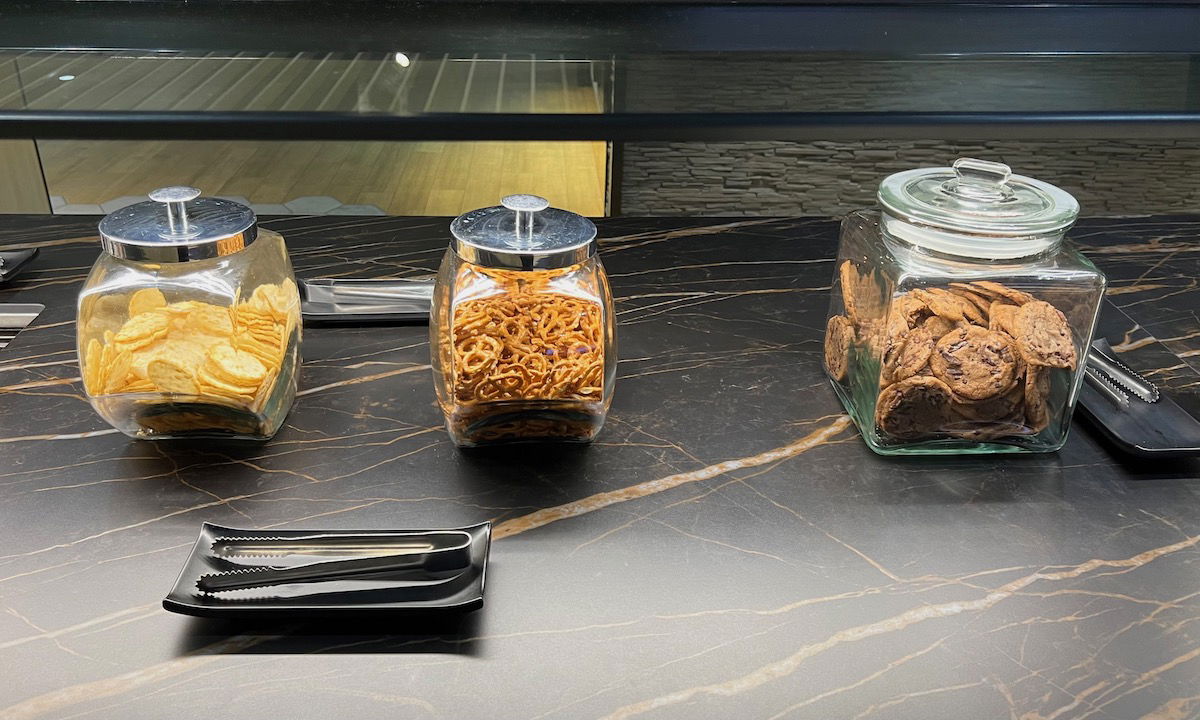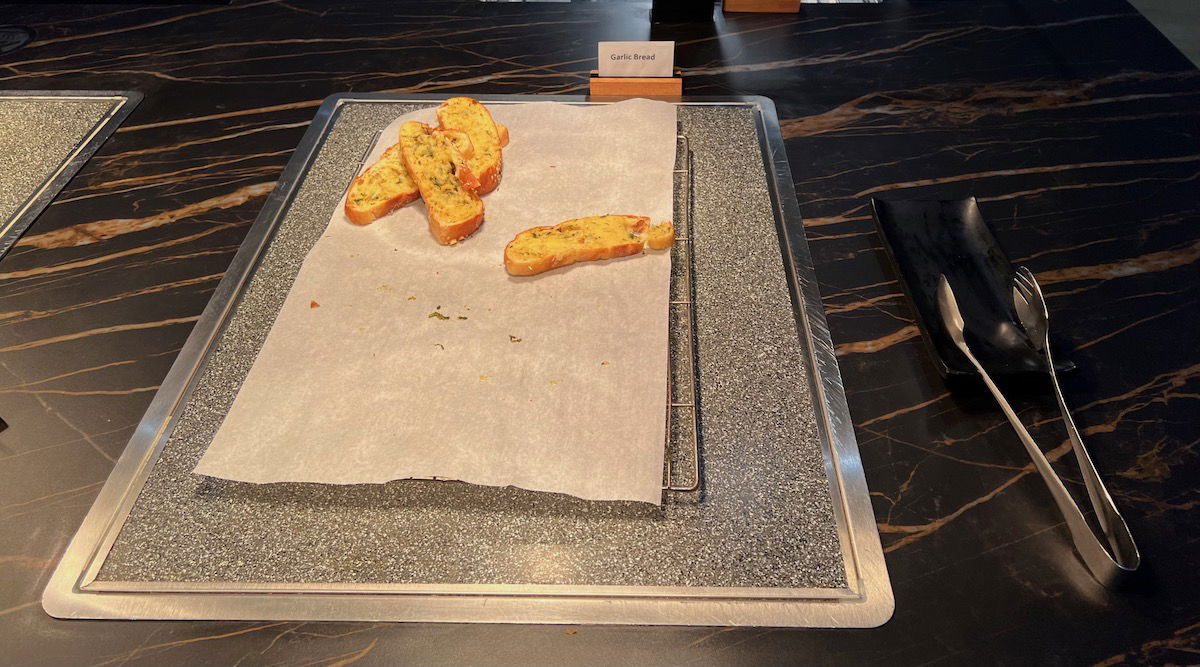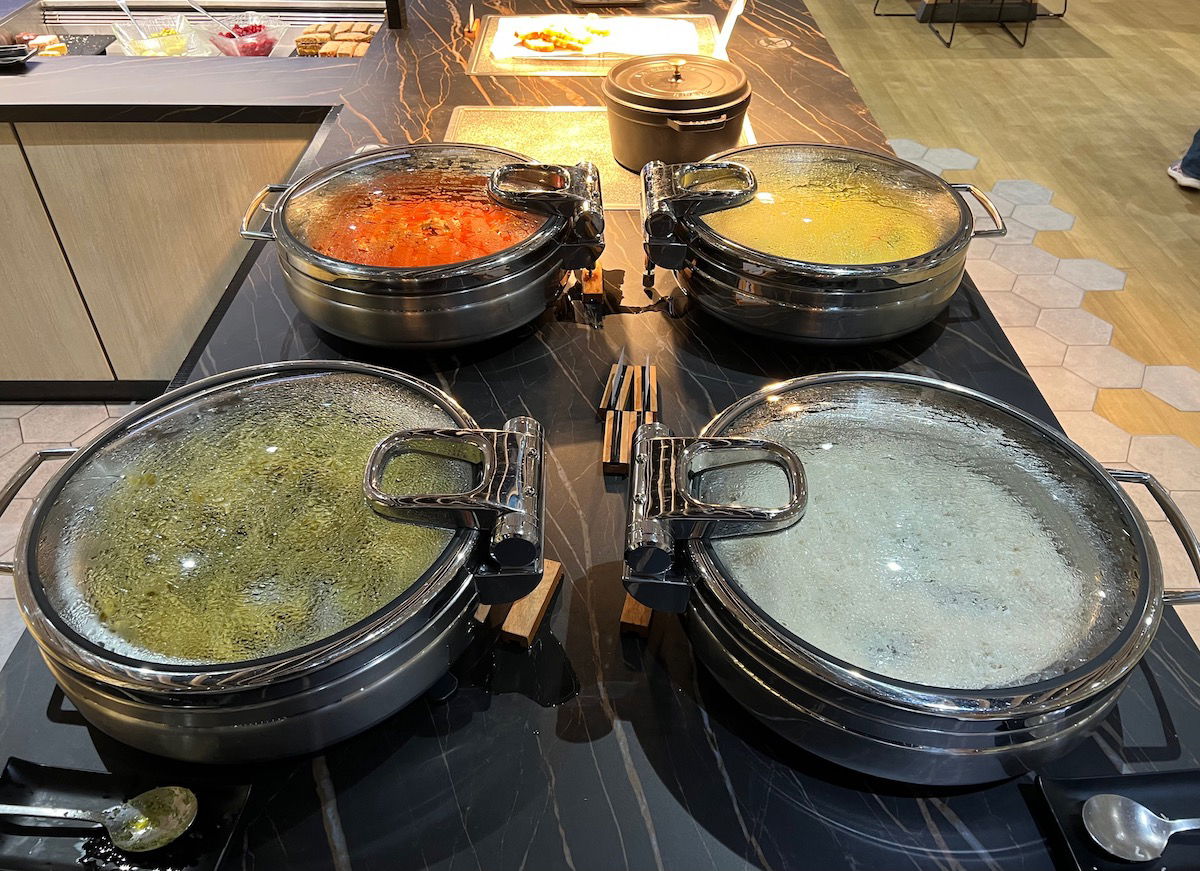 I liked how there was a window looking into the kitchen, so you can see that there's a bit more than just microwaving going on in the lounge. As mentioned above, though, the kitchen was shut down at this time of the evening.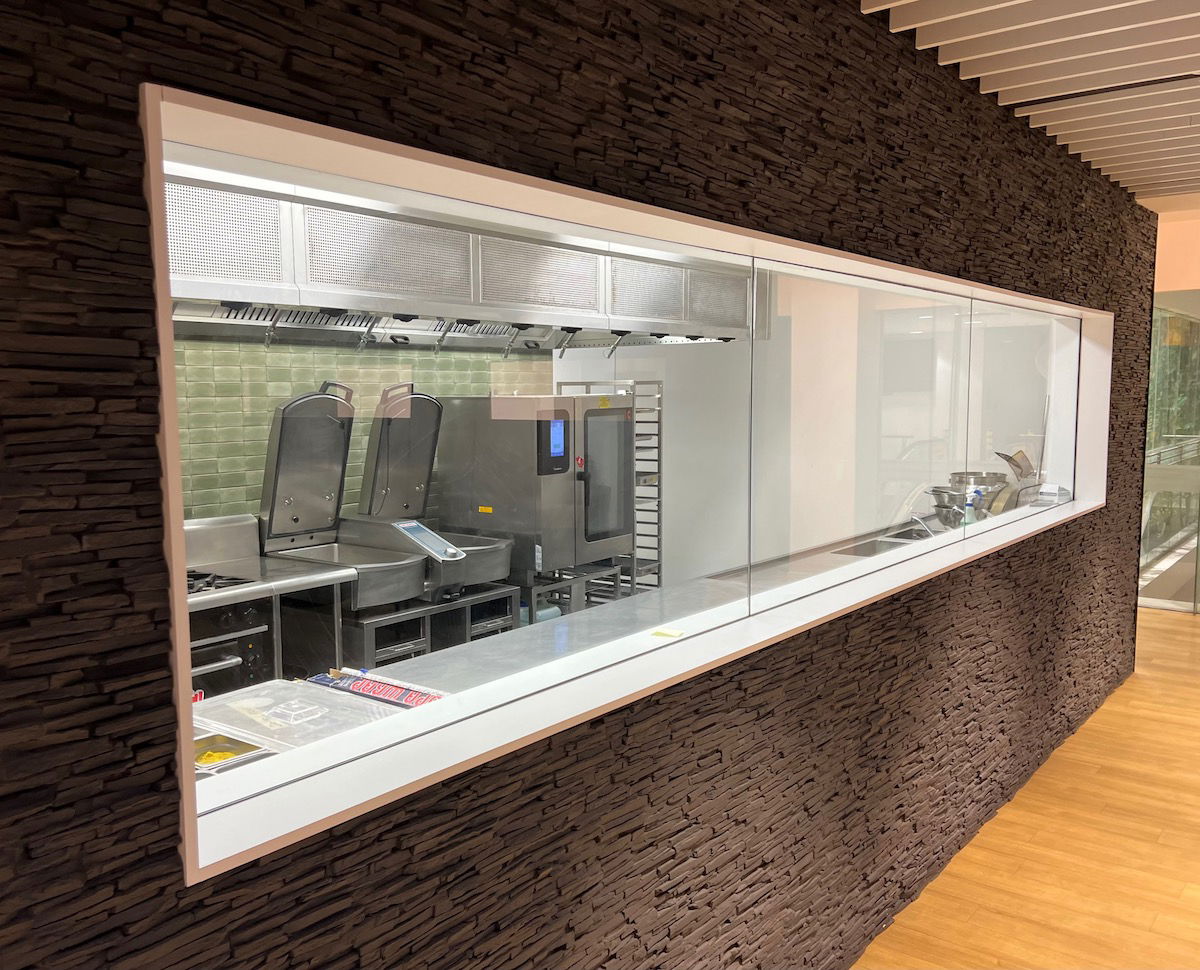 There was a separate bar area with self-serve drinks, including several types of liquor, beer, and wine.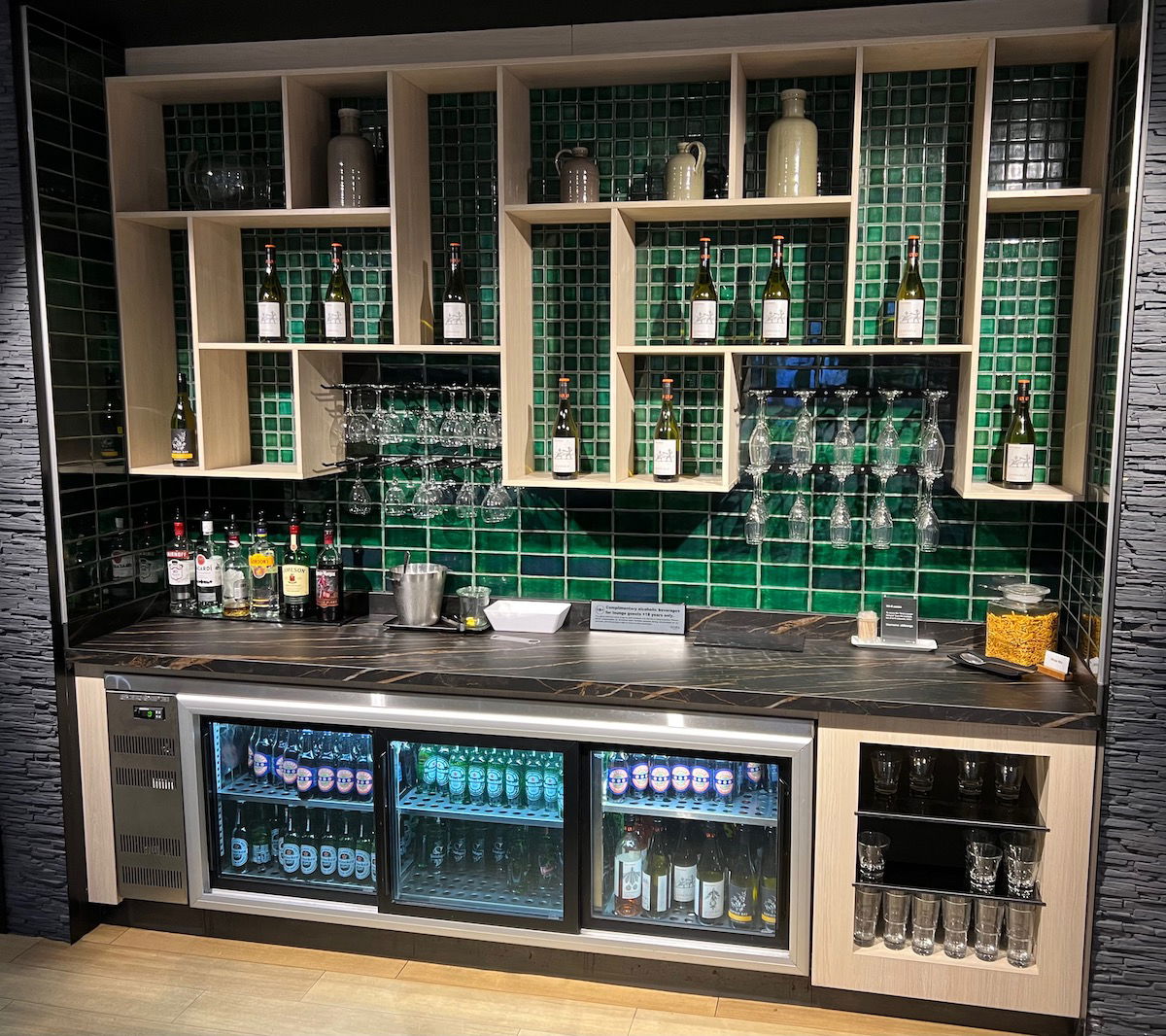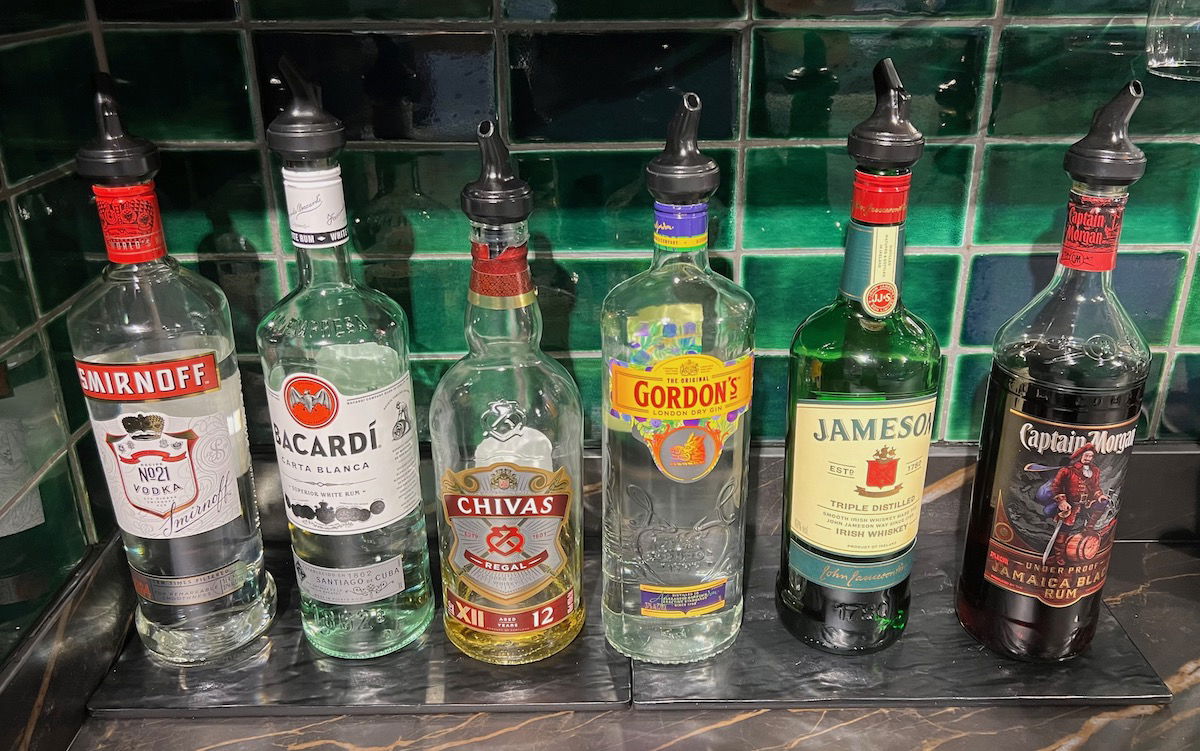 Strata Lounge Auckland bathrooms & showers
The Strata Lounge Auckland has several shower suites, each of which had a walk-in shower, a sink, and a toilet.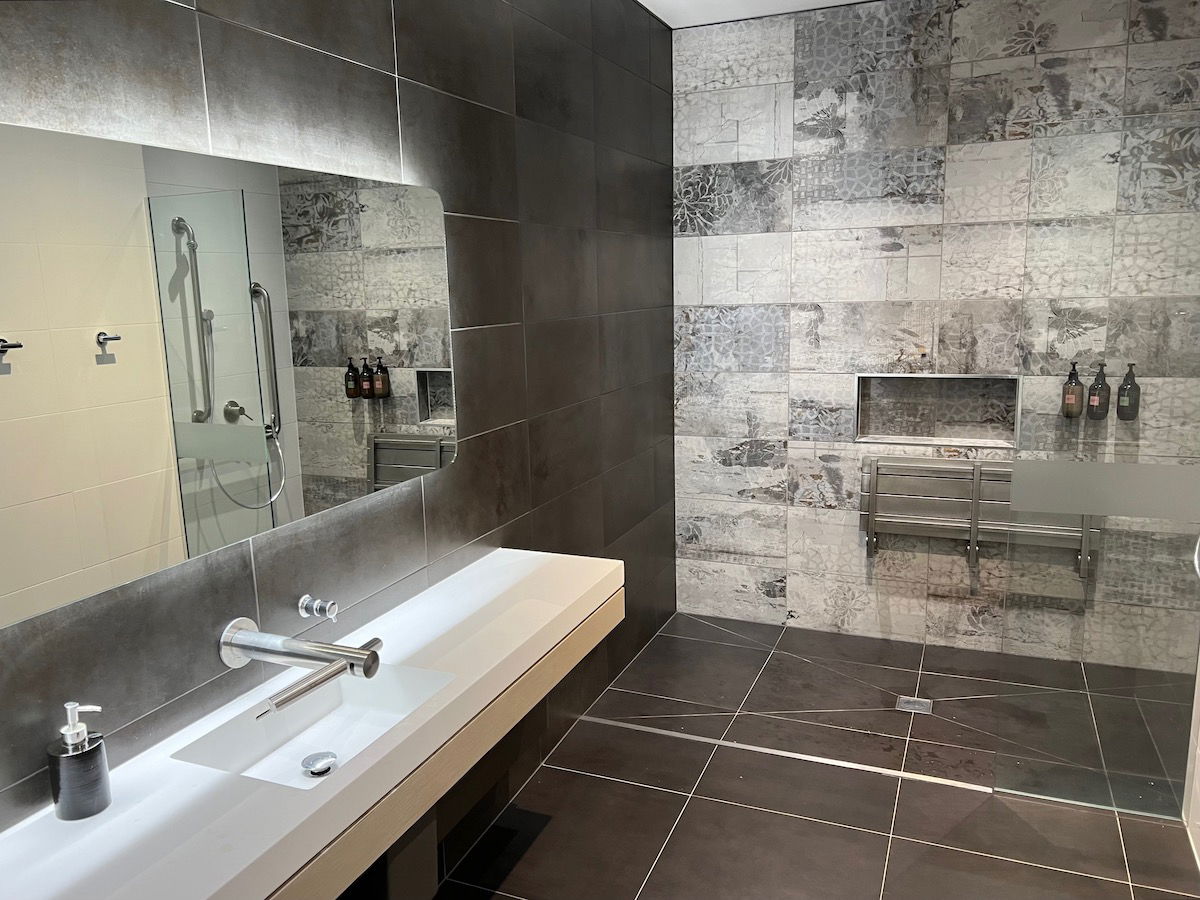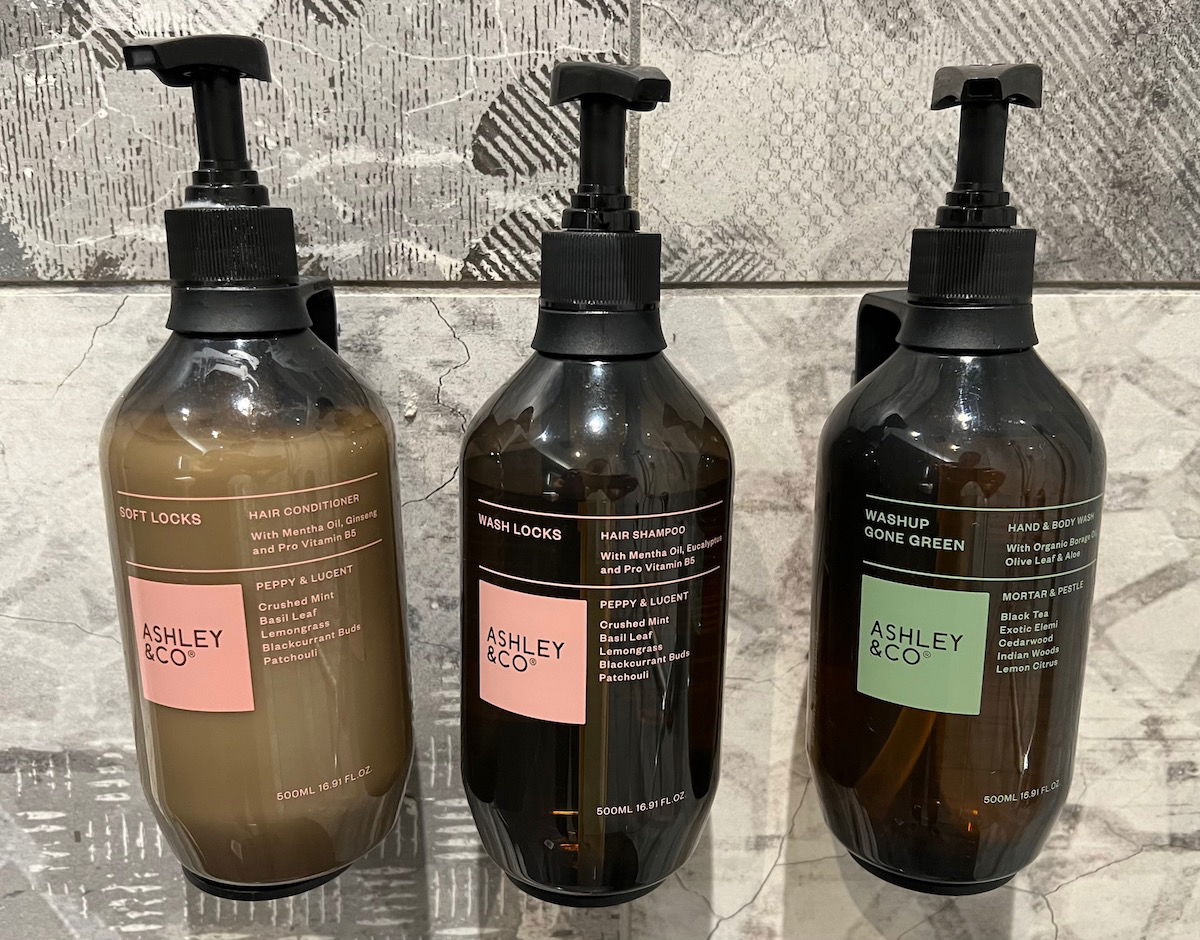 I also liked how each of the toilets was its own room, so you have a bit more privacy than your typical airport lounge toilet setup.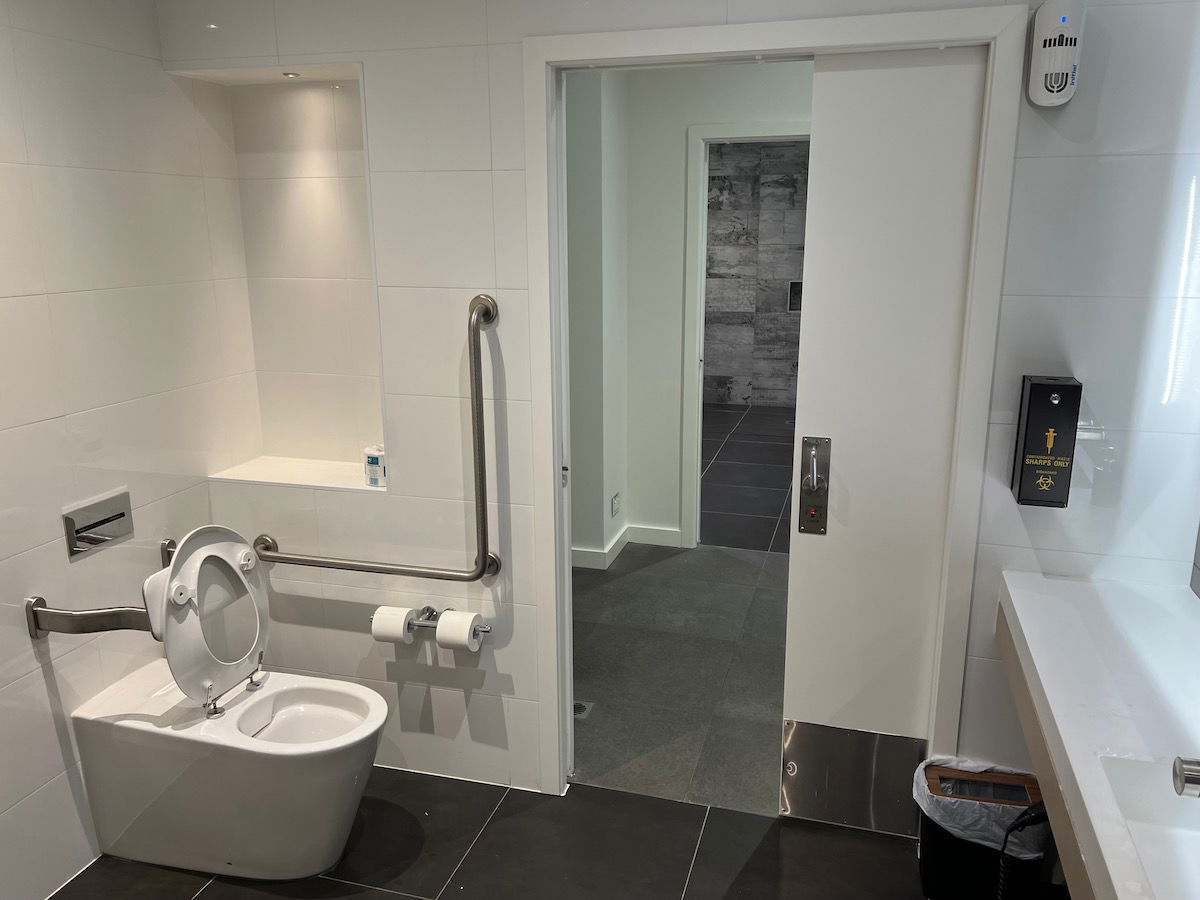 Bottom line
The Strata Lounge Auckland is pretty good for a Priority Pass lounge, with modern furnishings, plenty of space, and a nice selection of food and drinks. Admittedly I was there during a quiet period, and it's my understanding that this lounge can get much more crowded during other periods.
If you've visited the Strata Lounge Auckland, what was your experience like?