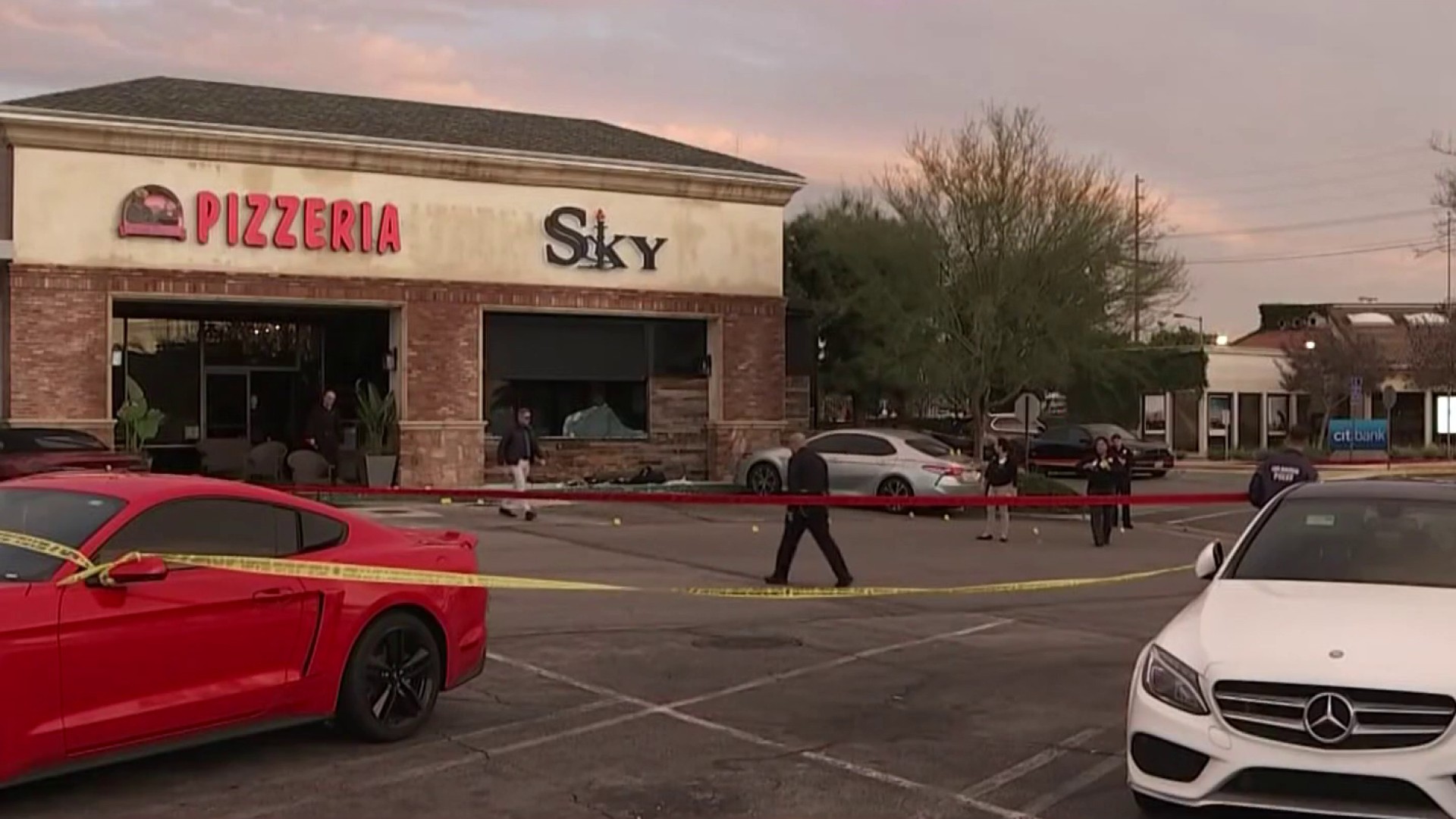 Two people were shot, one of them is dead and another is critically injured in Valley Glen Wednesday.
No one has been arrested in the connection to a shooting at a popular shopping center in Valley Glen with a gym, grocery store and several places to eat.
For the second time in the past few months there was a crime scene after a shooting left one person dead.
LAPD officers and paramedics rushed to the Valley Plaza Shopping Center around 3:40 p.m.
"It was reported that numerous shots were fired," said Detective David Peteque, from the LAPD Homicide Bureau.
The deadly shooting outside the pizzeria and hookah lounge involved two groups of people.
"The information that we have is that they stepped outside and they were approached and gunfire erupted between both parties," Peteque said.
One person died and another was rushed to a local hospital after officers found a bystander treating him for his injuries at a nearby business.
"Not until a bystander came by and advised the officers that he was in that location, the officers at that point went and located him and then called the ambulance," Peteque said.
This is the second time in a few months that the LAPD's responded to this same location due to gun violence.
In October, two people were injured in a shooting at the hookah lounge where a 50-year-old man died.
Wednesday's shooting happened outside the business but police say the business is not the problem.
"Unfortunately there have been two incidents now where we have had problem people come to the location," Peteque said. "Unfortunately, that could occur at any type of business."
With more than a dozen bullet markers and shattered glass, detectives are trying to figure out what happened.
"We have a lot of players involved," Peteque said.
Police point out they've had extra patrols in the area and they will continue to have extra patrols. But homicide detective said even with extra patrols at the end of the day people are going to do what they're going to do.