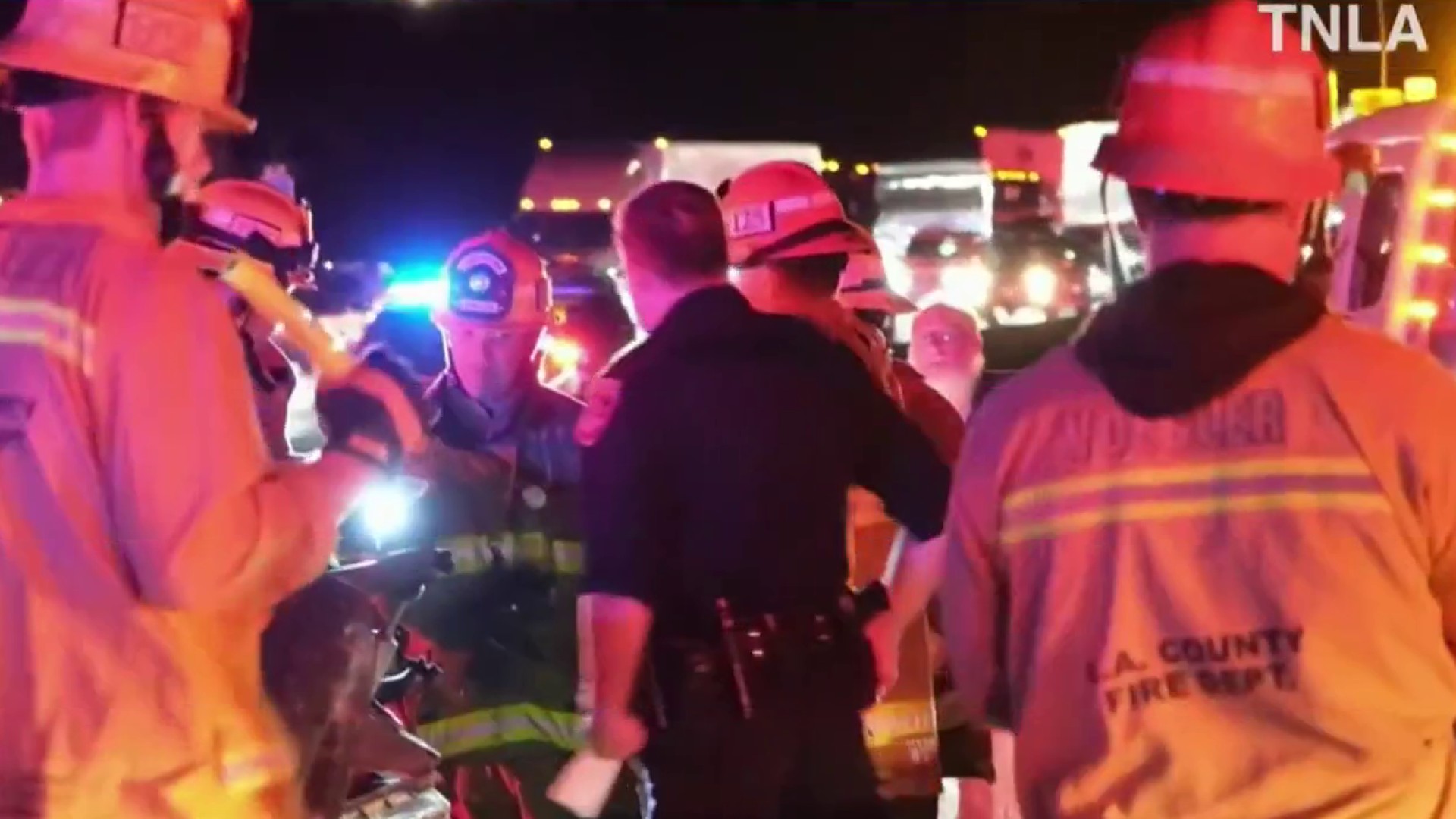 At least one person was killed Monday night in a multi-vehicle crash in the Calabasas area of the western San Fernando Valley. 
The crash occurred at 9:12 p.m. on the westbound 101 Freeway and Las Virgenes Road, where two injured victims had to be freed from vehicles by firefighters from the Los Angeles County Fire Department, California Highway Patrol Officer Elizabeth Kravig told City News Service. 
One person was pronounced dead at the scene.
Video from the scene showed a vehicle that crashed through the freeway's center divider, leaving a trail of debris behind.
The accident closed two lanes of the west side and three lanes of the east side of the freeway, and the CHP issued a Sigalert as investigators began their work.