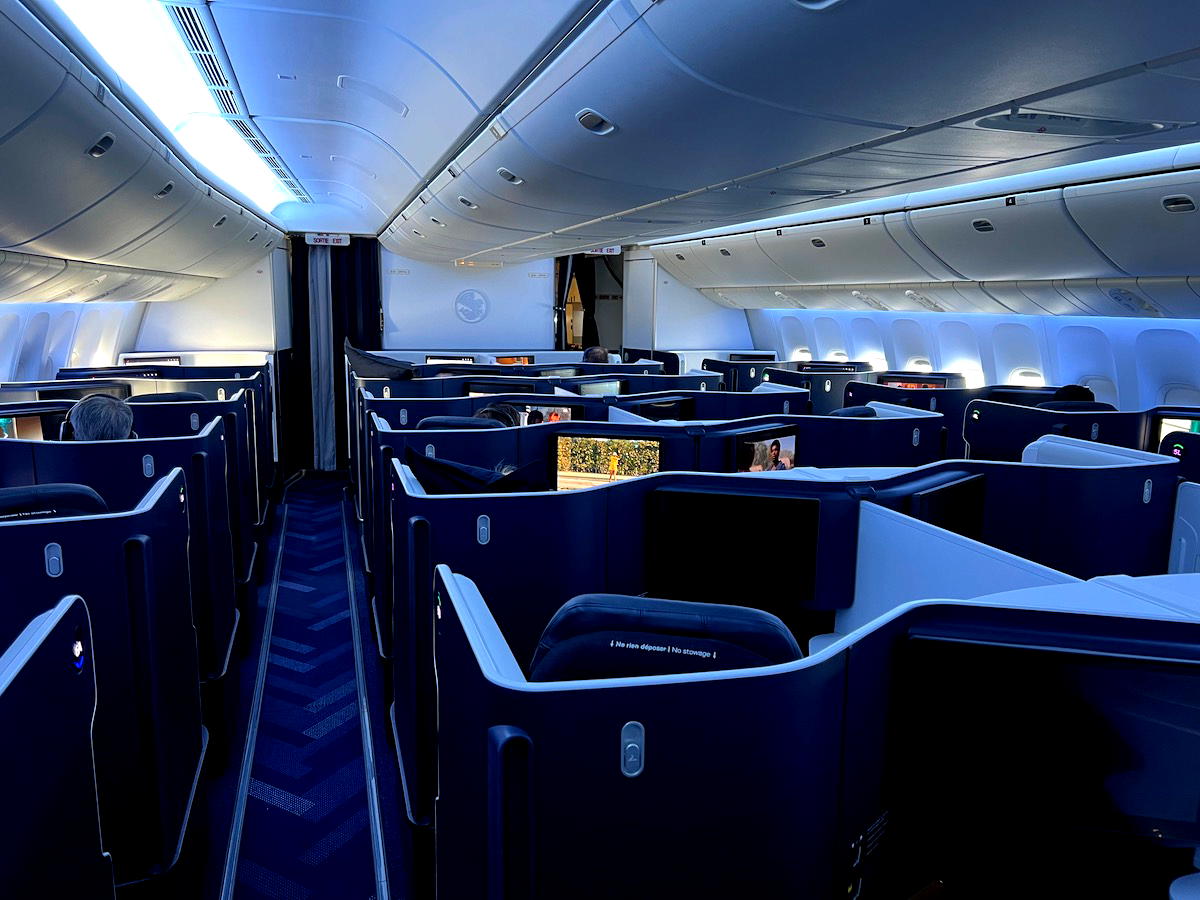 Hello from New York! On my current review trip, I had the chance to fly Air France's new Boeing 777-300ER business class. In a previous installment I wrote specifically about how the bulkhead seats in this configuration are the world's best business class seats, in my opinion.
In this post I wanted to take a look at the seats overall, and my experience on this flight. Between Air France's new seats and the usual soft product offered, this was a pretty unbeatable way to cross the Atlantic.
Air France's new business class seats are top notch
Air France's new business class product consists of Safran Versa reverse herringbone seats with doors. The differences between this and Collins Aerospace Super Diamond seats (which you'll find on many airlines) are minimal, but I really do like this product.
I've seen some people say that Air France's new cabins look sterile. I can see how one would think that, though personally I think they look much better in person — while some people don't like the amount of white used, it was a nice contrast to the dark blue seats, carpet, and doors. I also loved the consistent use of the mythical winged seahorse, which has become a signature element of Air France's design.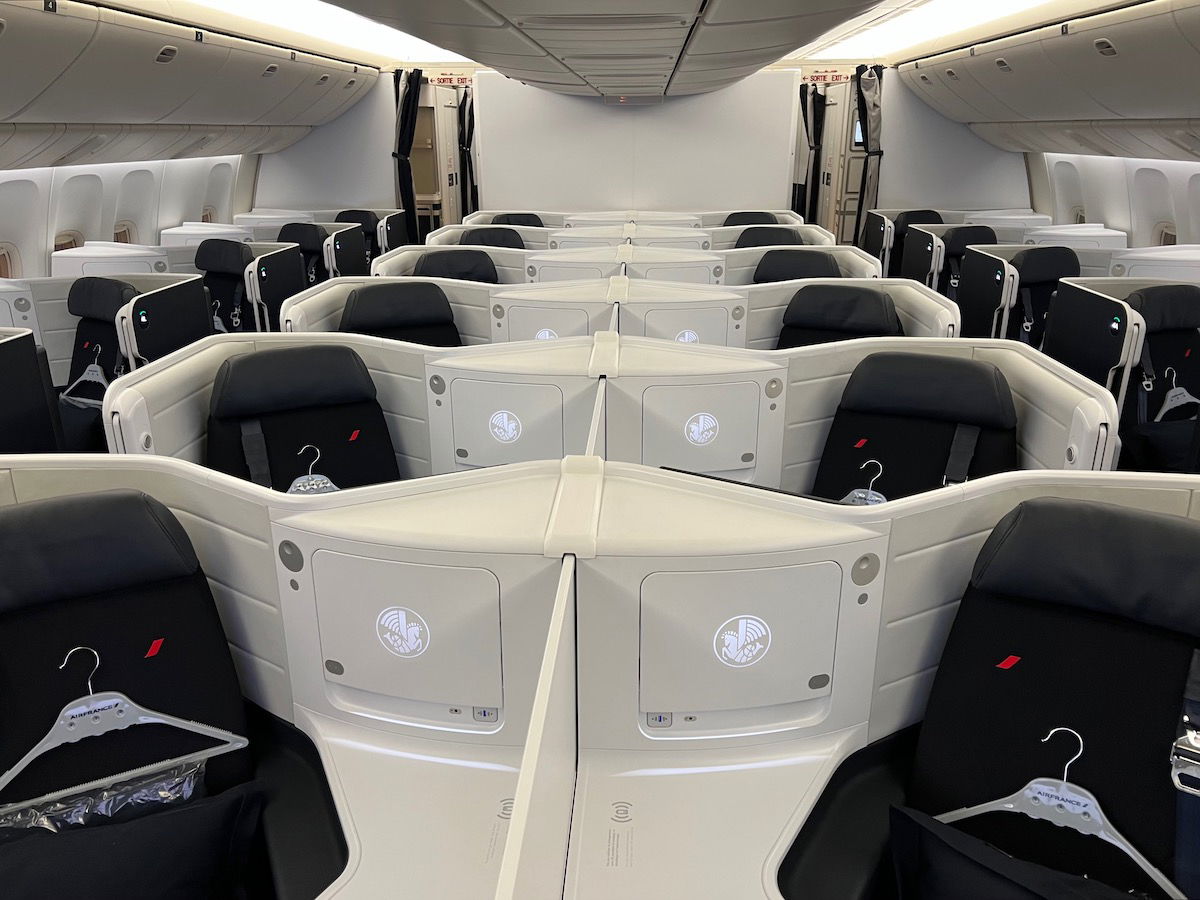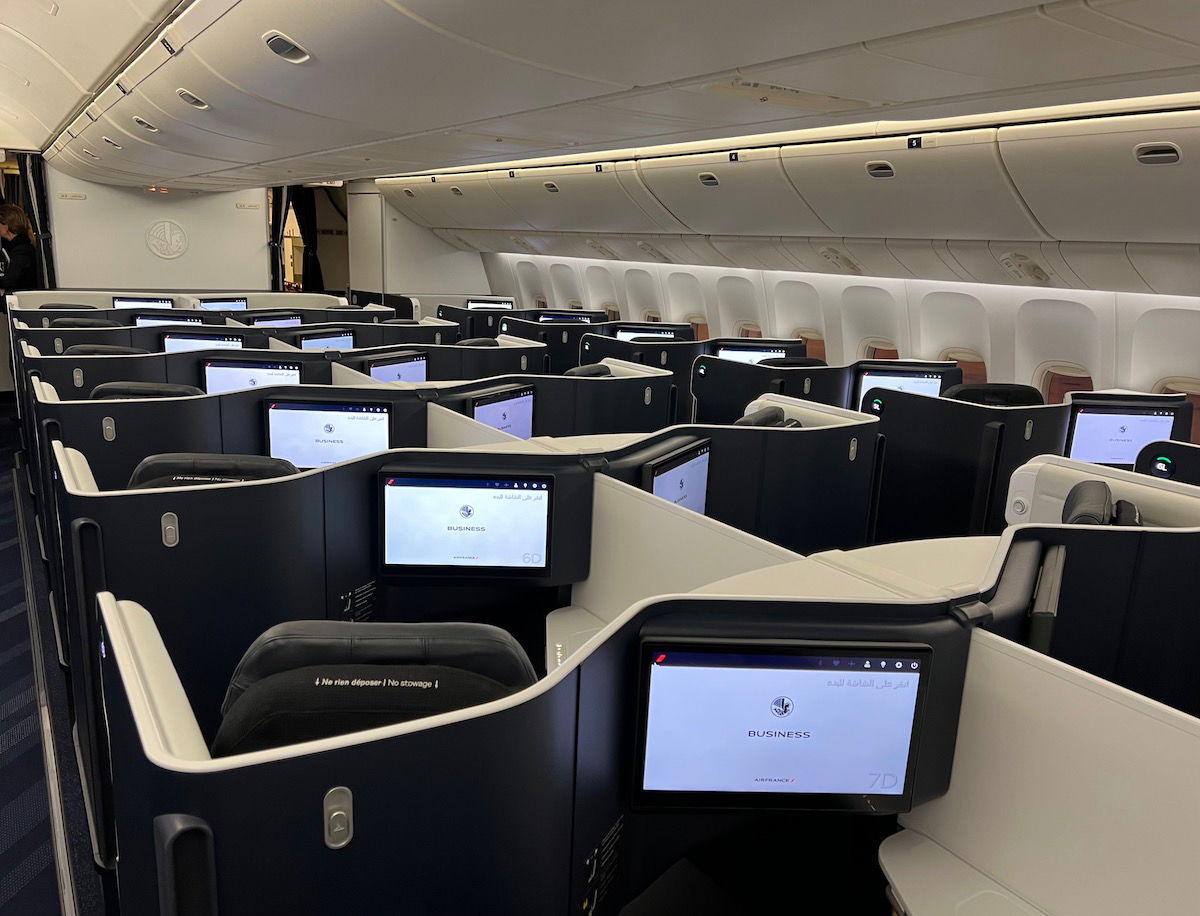 Purely in terms of comfort, this is comparable to other reverse herringbone seats out there that feature doors (like British Airways Club Suites).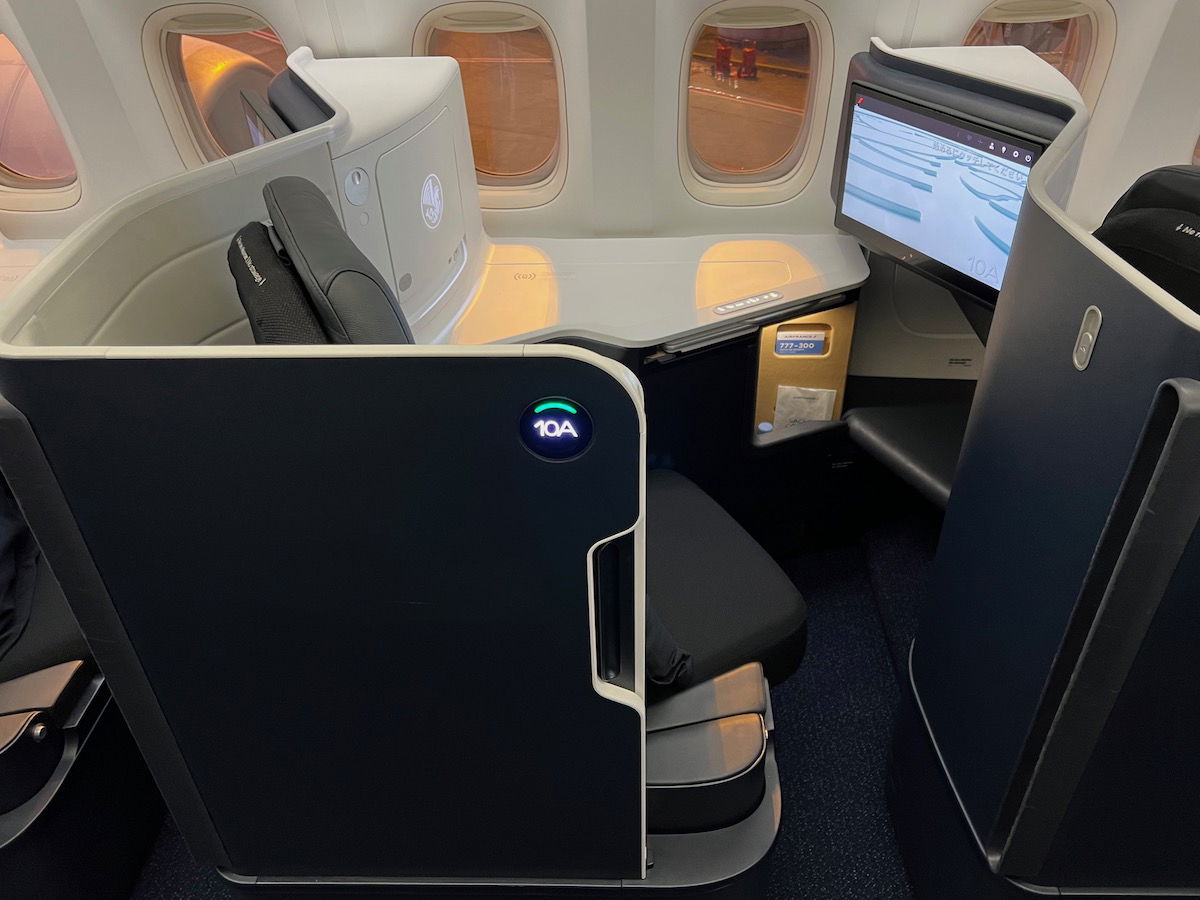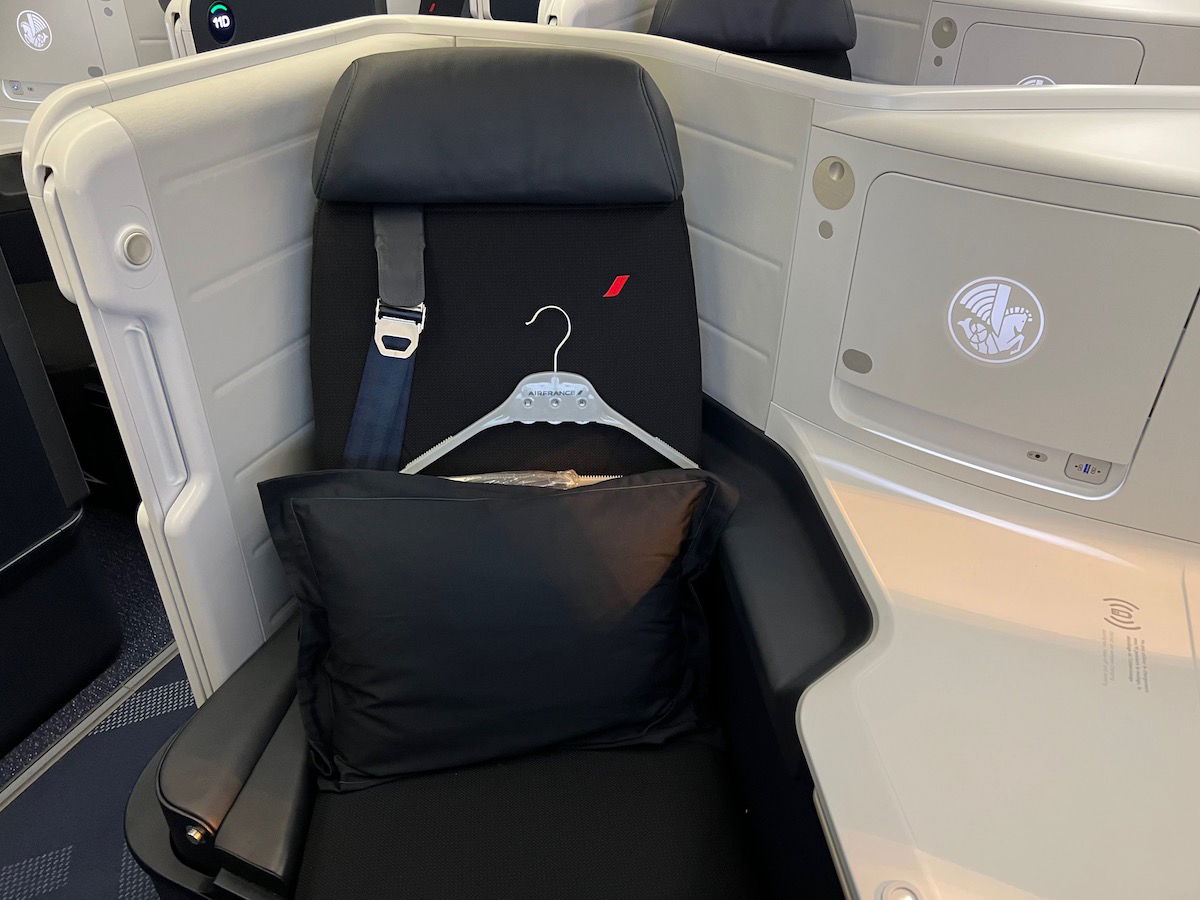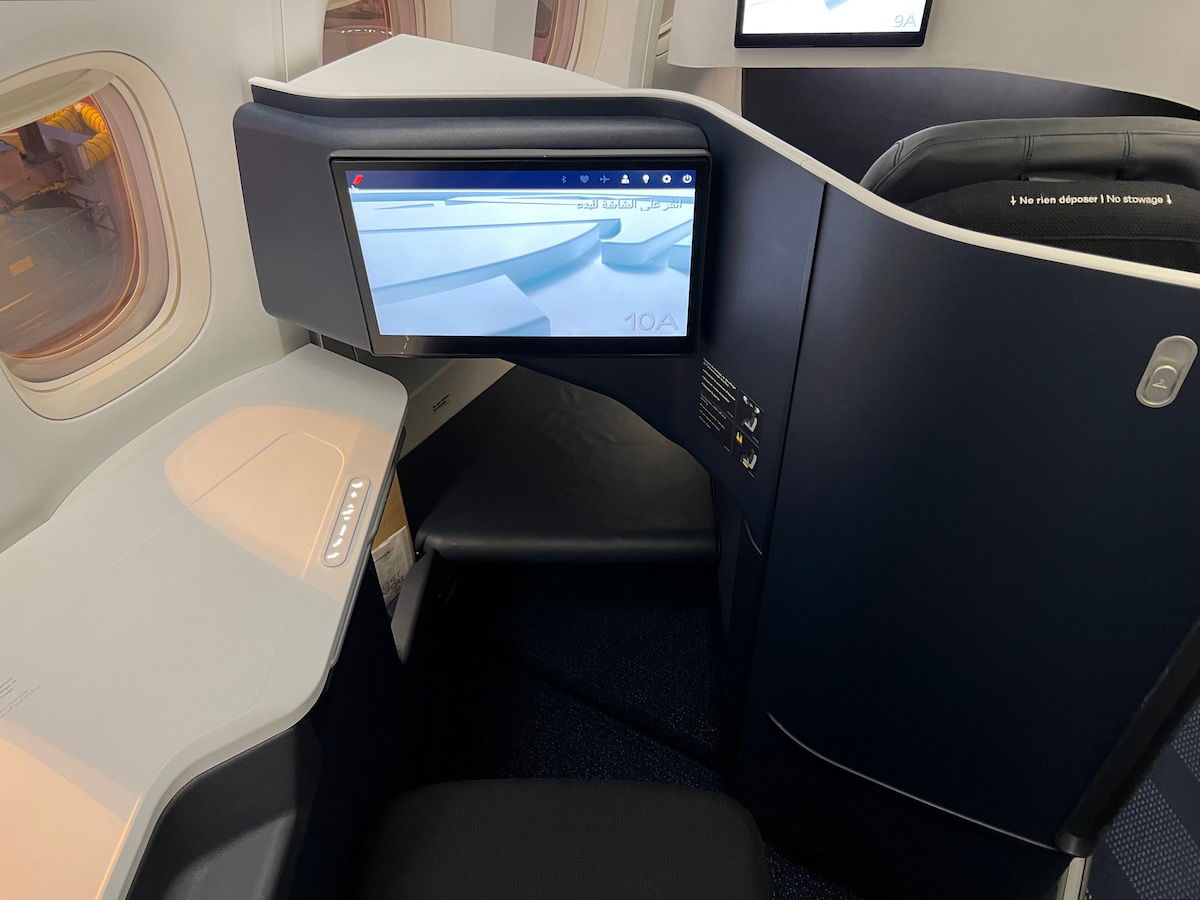 What I particularly loved was how good the tech was — in fairness, I'd expect no less for a product introduced in 2023. From bluetooth audio (so you can use your own headphones with the inflight entertainment), to wireless charging, to USB-C outlets, to high speed Wi-Fi, to a responsive entertainment system, the tech here is among the best I've seen.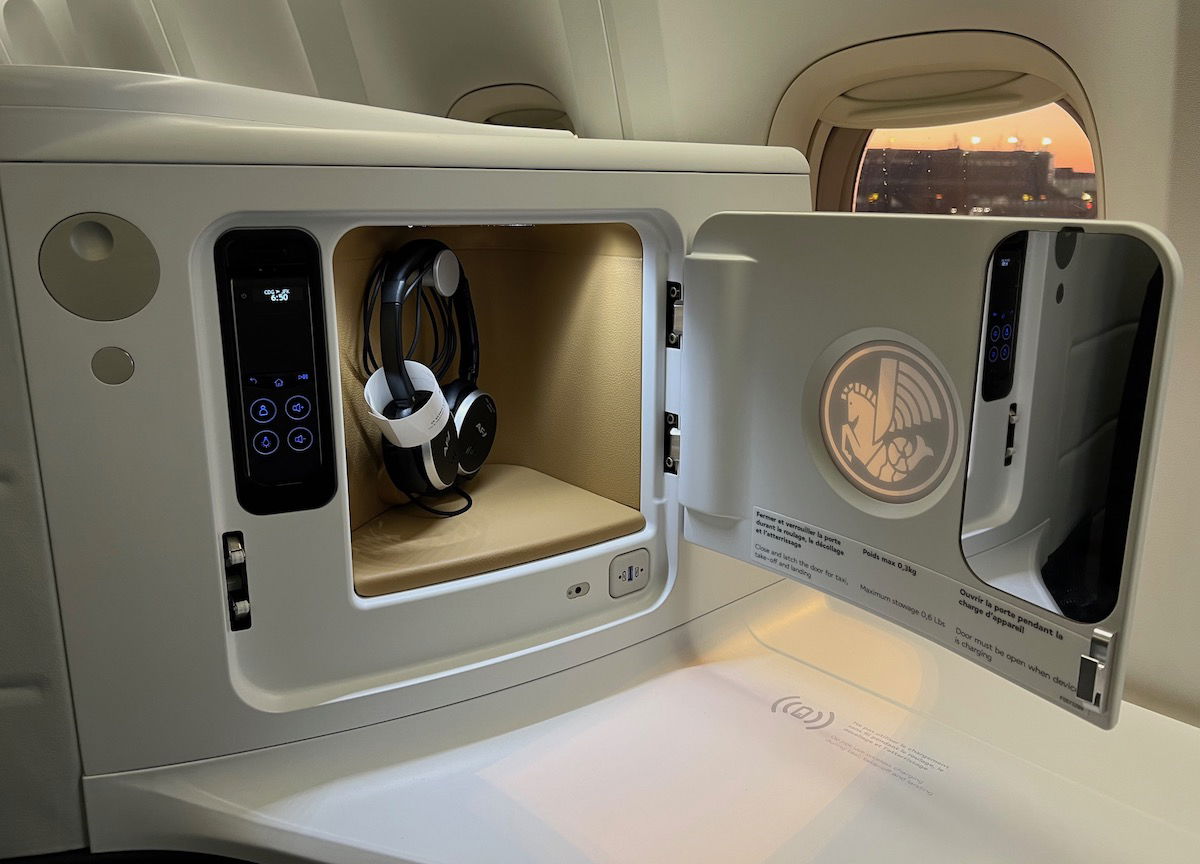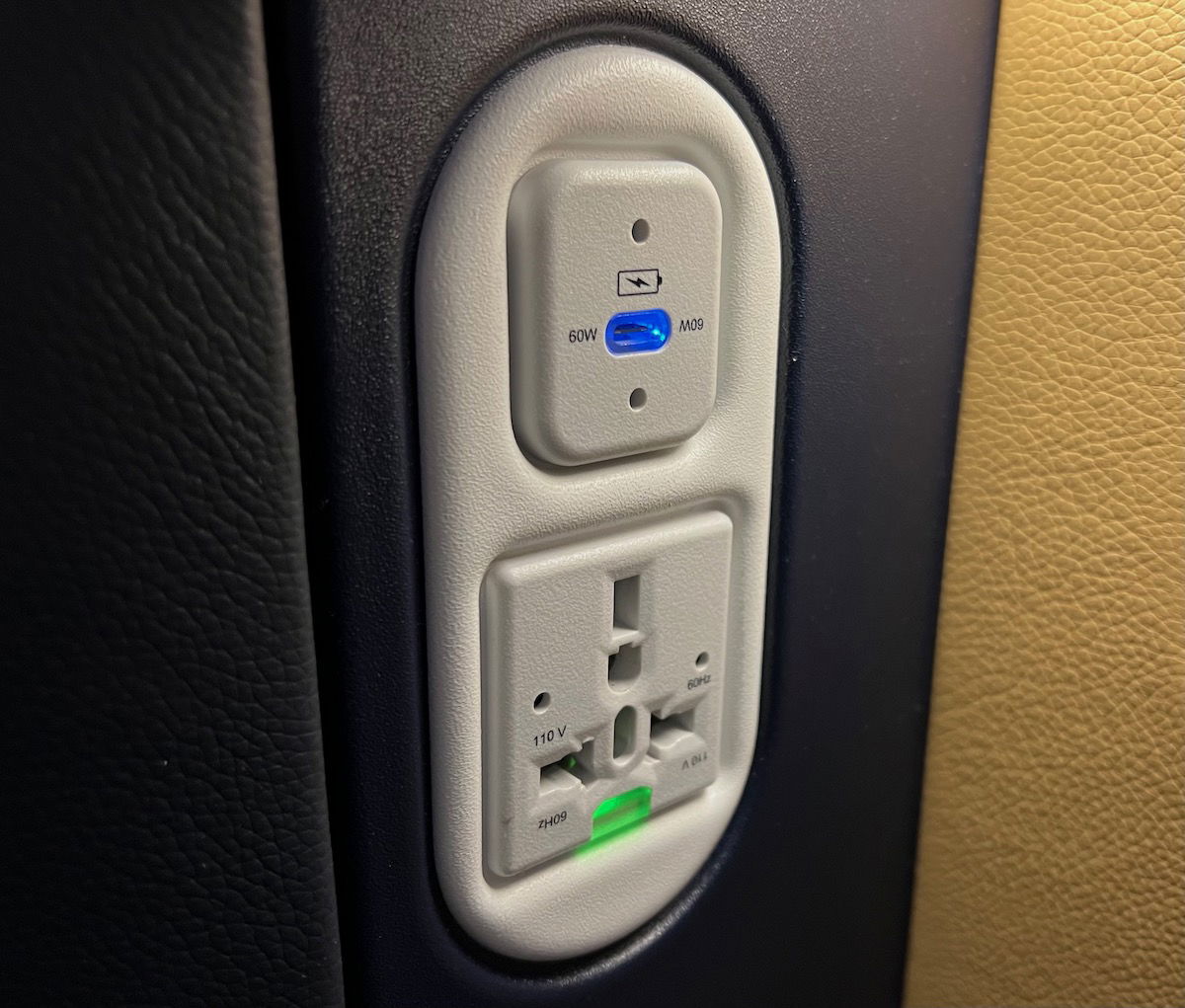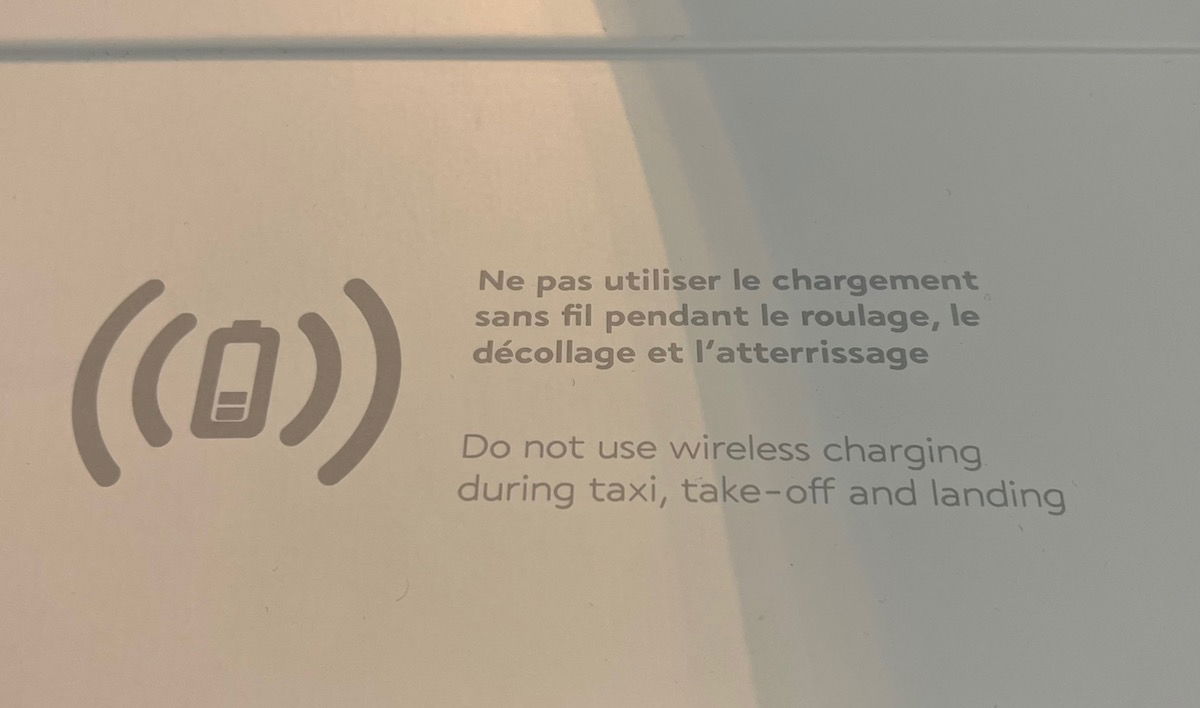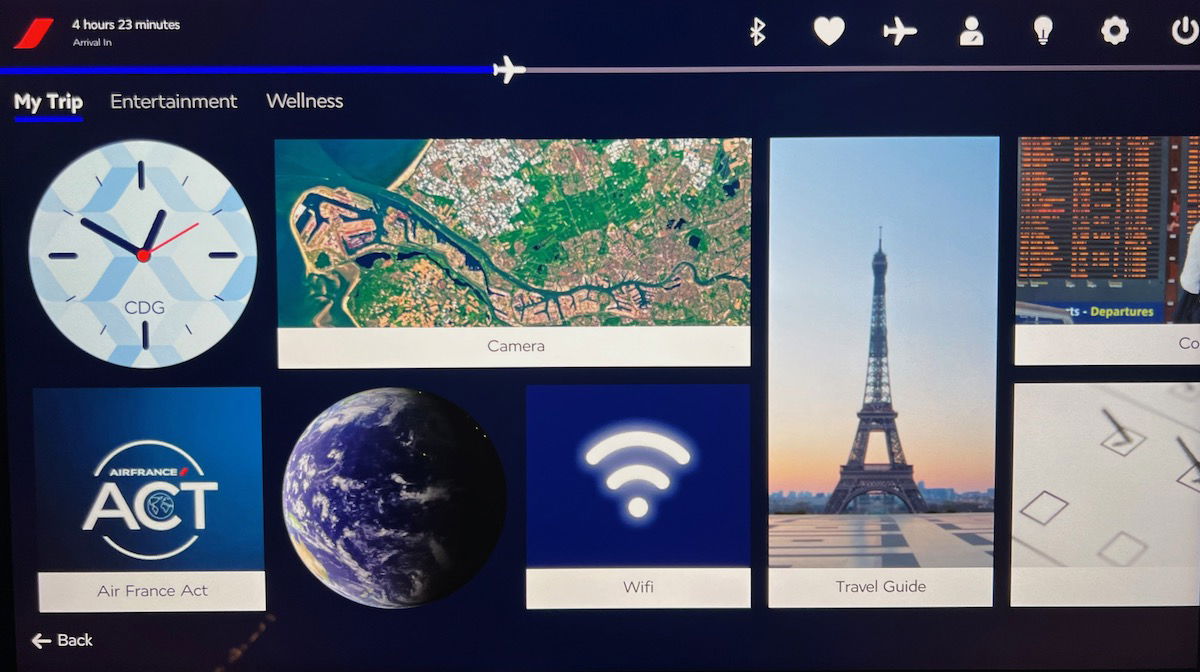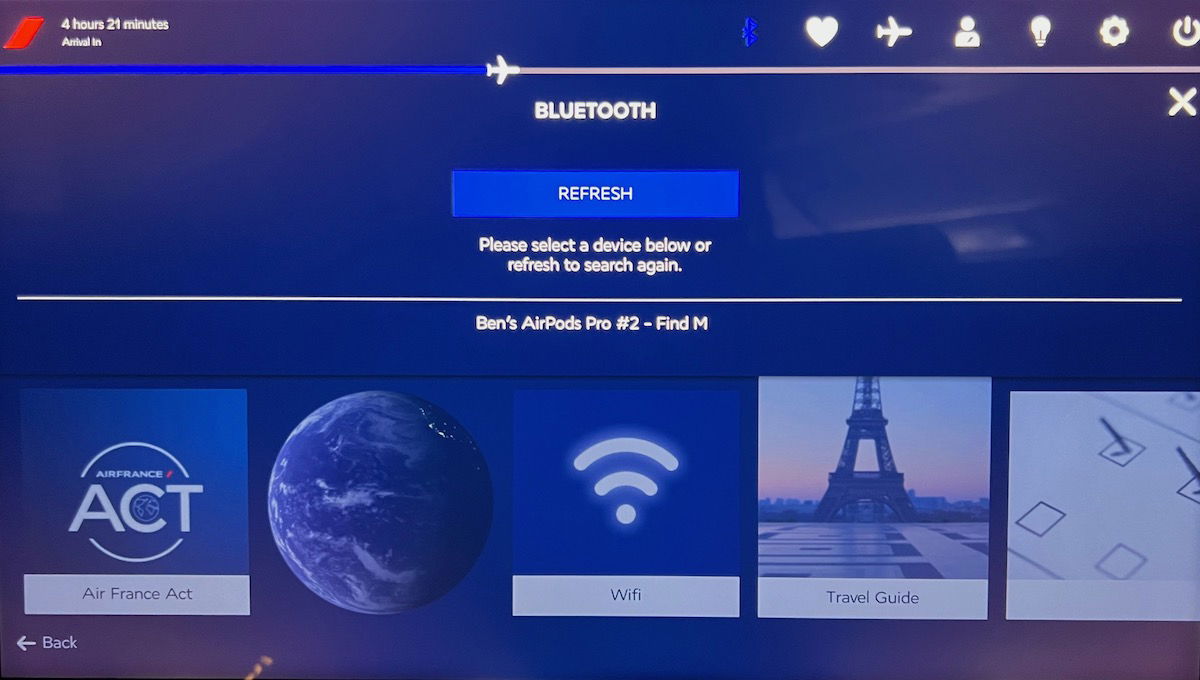 Air France's solid business class soft product
Air France does a good job with its soft product as well. As far as amenities go, each passenger was given a comfortable pillow and blanket. There's definitely better bedding out there, but I found this to be more comfortable than first meets they eye (the pillow is thick, and the blanket is cozy and not scratchy).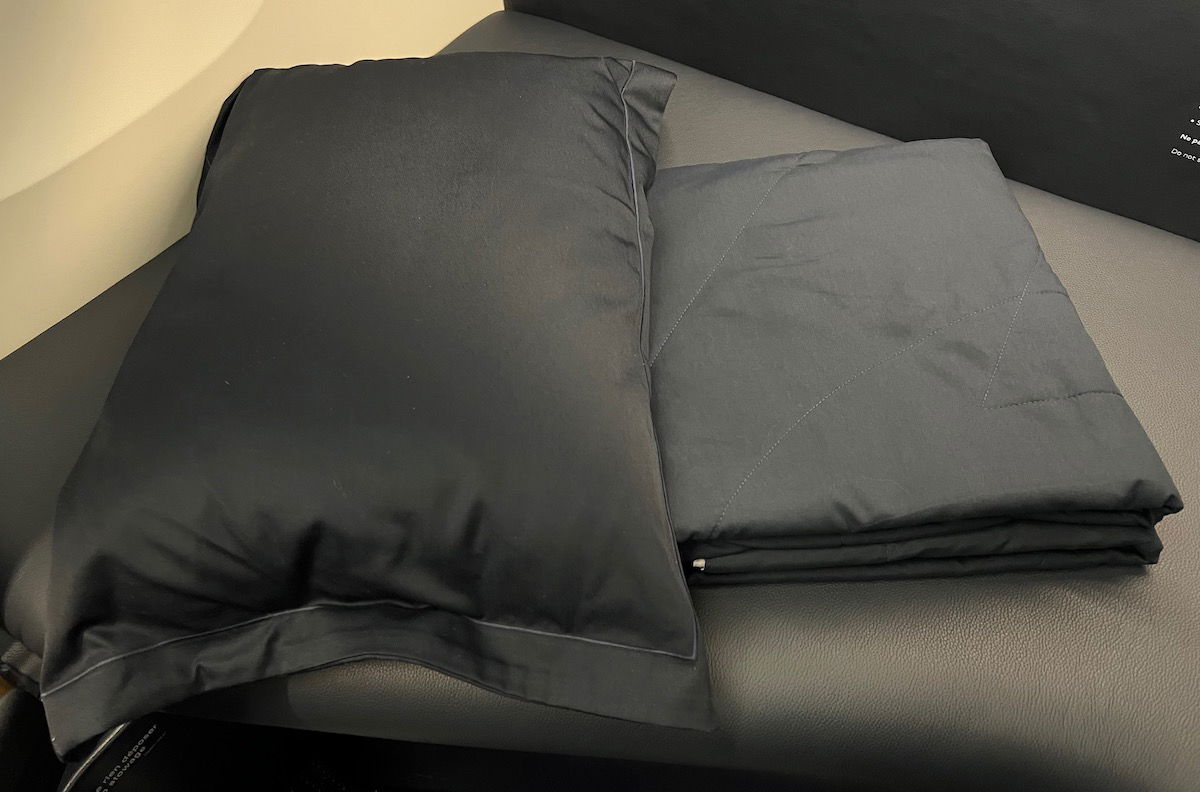 The amenity kit contained a couple of products from Clarins, but was otherwise quite basic.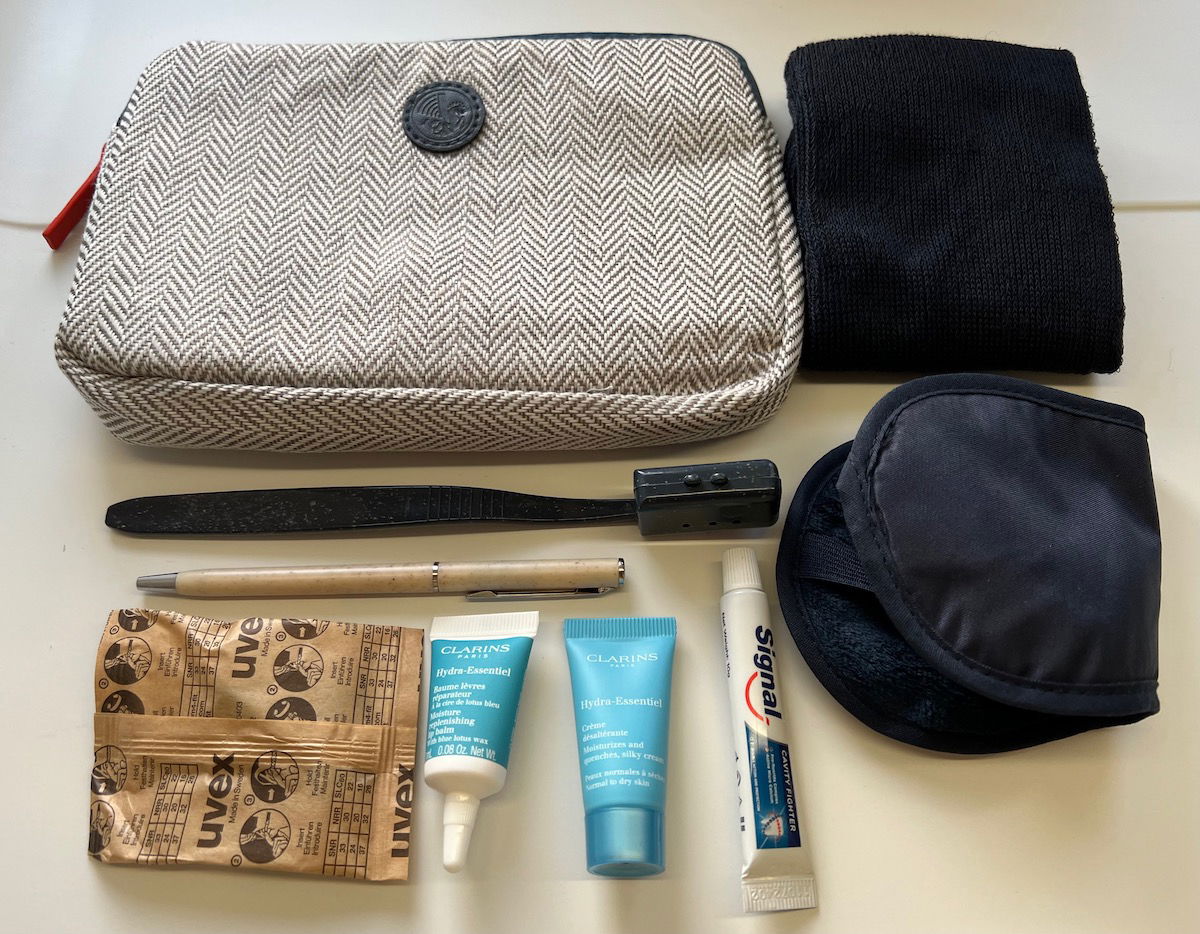 My flight from Paris to New York was departing shortly after 8AM, so brunch was served after takeoff. Typically I dread breakfast on planes, though Air France served what's probably the best business class brunch I've ever had in the sky.
The meal began with a muffin slice topped with salmon, along with some cheese and vegetables. Then there was plain yogurt with granola, a sweet strawberry puree with white chocolate shavings, and all kinds of excellent bread and pastry options (unlike when catered out of the United States, the croissants are actually delicious).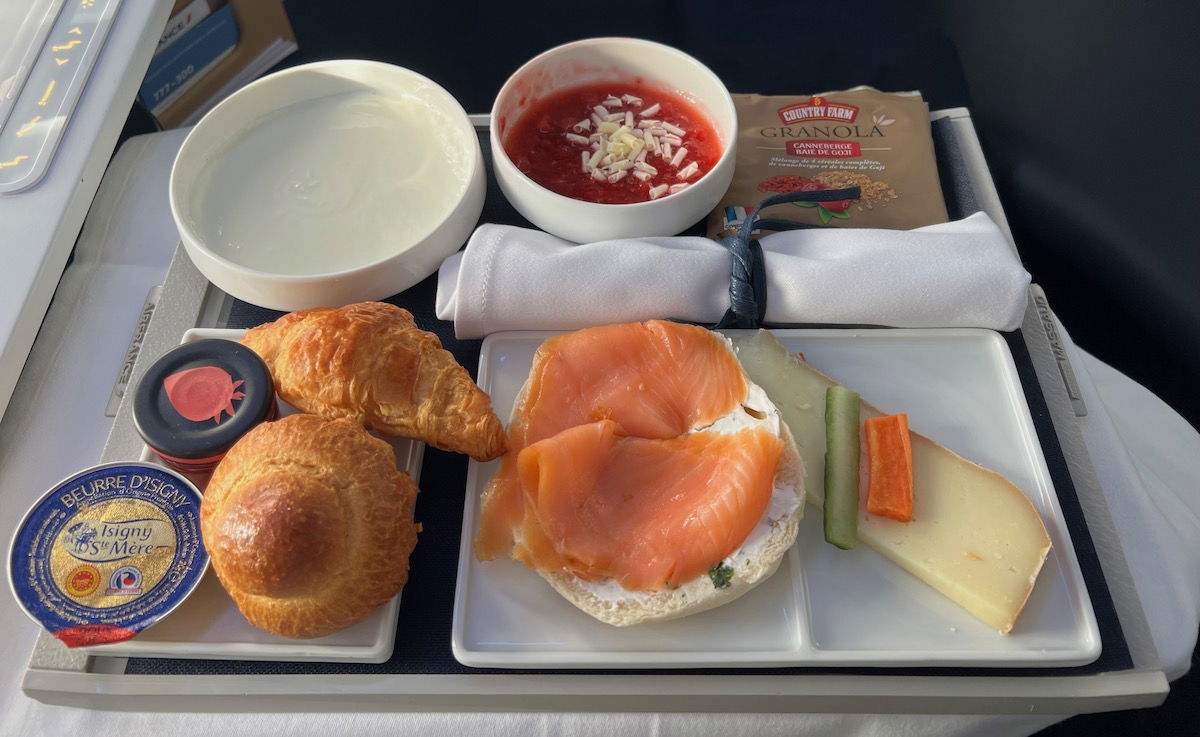 Then for the main I selected the omelet with cheese, celery, spinach, and tomato sauce. I don't make this statement lightly — this is the best omelet I've ever had on a plane. Typically airplane omelets are borderline vile, but this one was so good that I would have been happy receiving this in a restaurant on the ground (which is saying a lot, given the cooking limitations, and that airplane food is reheated).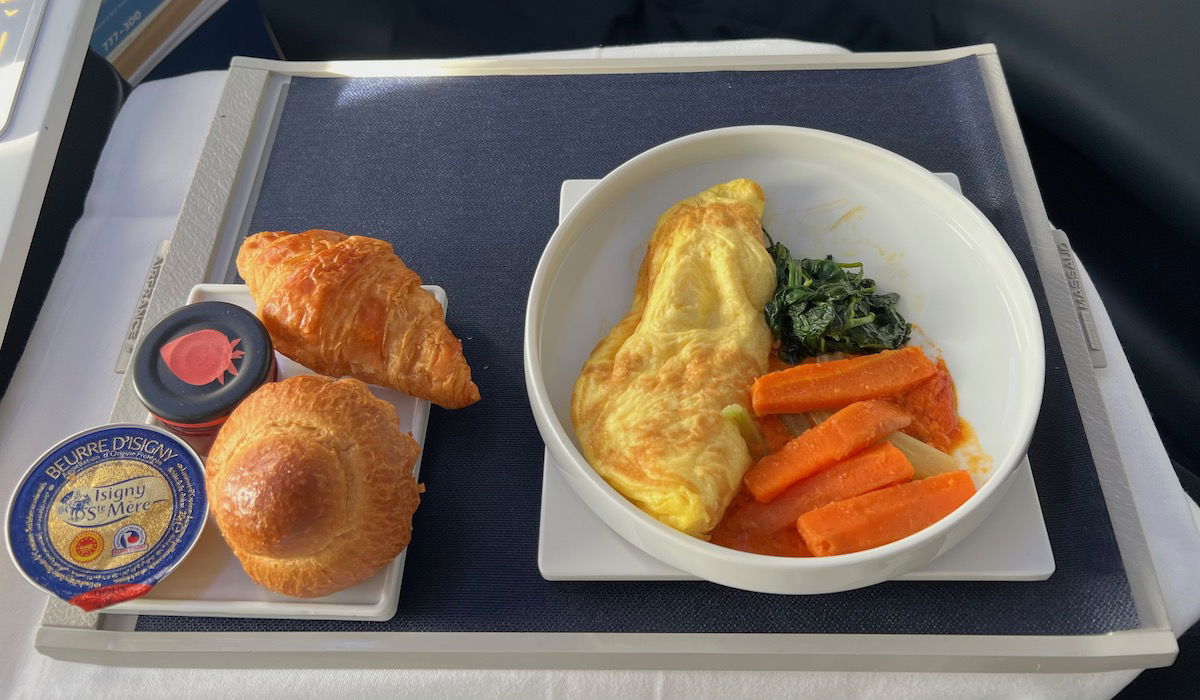 The crew on the flight was lovely and attentive. Like with all airlines, service on Air France isn't always consistent, but more often than not I find crews to be friendly, charming, and oh-so-French. That was the case on this flight as well. My appreciation for French culture, including the service, has grown quite a bit over the years.
Bottom line
Air France really has come a long way with the quality of its business class product. The new business class seats usher in a new era when it comes to privacy and seat technology. Furthermore, Air France has done a great job installing Wi-Fi throughout most of its long haul fleet, which was previously a weak point. When you combine that with excellent French food and wine, it's a lovely experience.
Transatlantic business class on an American or European airline doesn't get much better than this, as Air France offers an industry leading product on this plane. If you have the chance to fly Air France's new 777 business class, I'd highly recommend it.