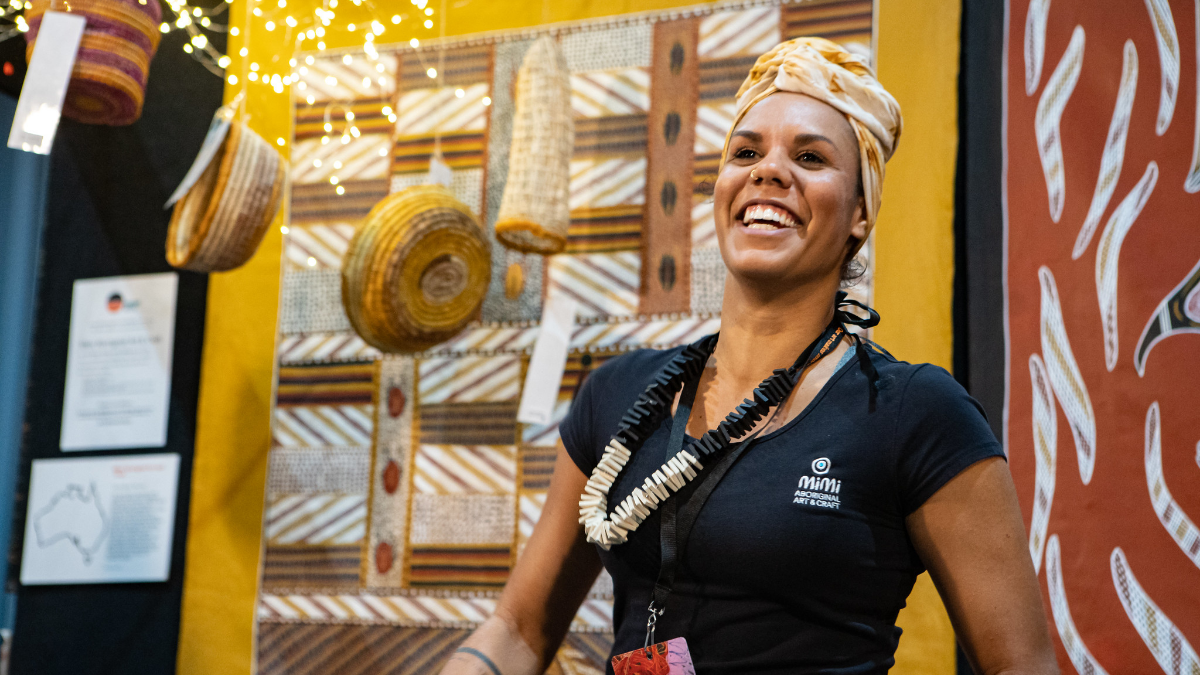 A recent Minderoo Foundation report found that Aboriginal and Torres Strait Islander people hold less than one per cent of all executive and senior positions within Australia.
Indeed, this lack of representation and inclusion of Indigenous viewpoints at senior levels in the decision-making process probably contributed to the executive failure displayed by Rio Tinto with the destruction of Juukan Gorge in May 2020.
However, the Melbourne Business School calculated the Indigenous business sector at $4.88 Billion (AUD), which means that it is larger than Australia's beer industry at $4.3 Billion. Given the size of the Indigenous economy, the underrepresentation of Indigenous Australians at senior levels is noteworthy.
However, in Australia, there are no legal requirements to enforce diversity at senior levels, rather, the Australian Stock Exchange has a guideline to "set measurable objectives for achieving gender diversity in the composition of its board, senior executives and workforce generally."
It is important to note that this guideline does not include other minorities, which compares unfavourably with the United States which possesses a NASDAQ Board, Diversity Rule.
Three professions make up most of all board appointments and senior executives in Australia: lawyers, accountants, and engineers. While many boards are broadening the range of professional backgrounds considered for vacant roles, there is still a bias demonstrated by hiring panels towards engaging those with existing executive experience.
This tends to preclude the emergence of socially diverse directors and is another factor that impedes diversity of thought. Something that the Harvard Business School found to be critical in performing well in a volatile, uncertain, complex, and ambiguous business environment.   
If you are outside the three listed professions above and are a minority then you will need two things. Firstly, what I call social credibility, or an endorsement of your skill set and secondly, access to networks so that you are made aware of the unlisted vacancies. Certainly, this was the situation I found myself in a few years ago, with the disclaimer that I was also a qualified Chartered Accountant.  
Now I set myself a goal of joining a Board and in becoming a senior executive. One of the factors that I discovered from researching the background of senior executives and Board Directors was that most had completed a Master of Business Administration (MBA). With that in mind I looked at the domestic MBA rankings and their respective costs.
Seeing the tuition cost I started comparing potential scholarship options to reduce my fees and, was successful in receiving the UQ MBA Student Scholarship – Indigenous. Juggling full-time work with part-time study and raising a young family was incredibly challenging.
However, completing my MBA at the University of Queensland Business School led me to securing a non-executive Director role with a Not-for-Profit Board, Aboriginal Community Housing Limited. An opportunity that my MBA network alerted me to and, encouraged me to apply for it. Subsequently, working on an NFP board aiming to provide better housing options for Aboriginal and Torres Strait Islander communities and families has been incredibly rewarding.
The social credibility from attaining an MBA led me to my first executive role and the opportunity to work with retired professional Australian Rules football player and prominent Indigenous business leader Adam Goodes.
Which then expanded my professional networks that enabled me to successfully launch my own management consulting business Malu. A wholly owned Indigenous and veteran-owned company that provides business consulting and coaching services across Australia.
In summation, if you are outside of the three preferred professions within Australia that comprise senior executive or Board Roles, and a minority, then completing an MBA can help in finding and securing your first board or executive appointment.
While for companies looking outside traditional recruitment pipelines can allow you to identify and nurture talent, which could enable your business to thrive in a VUCA environment.