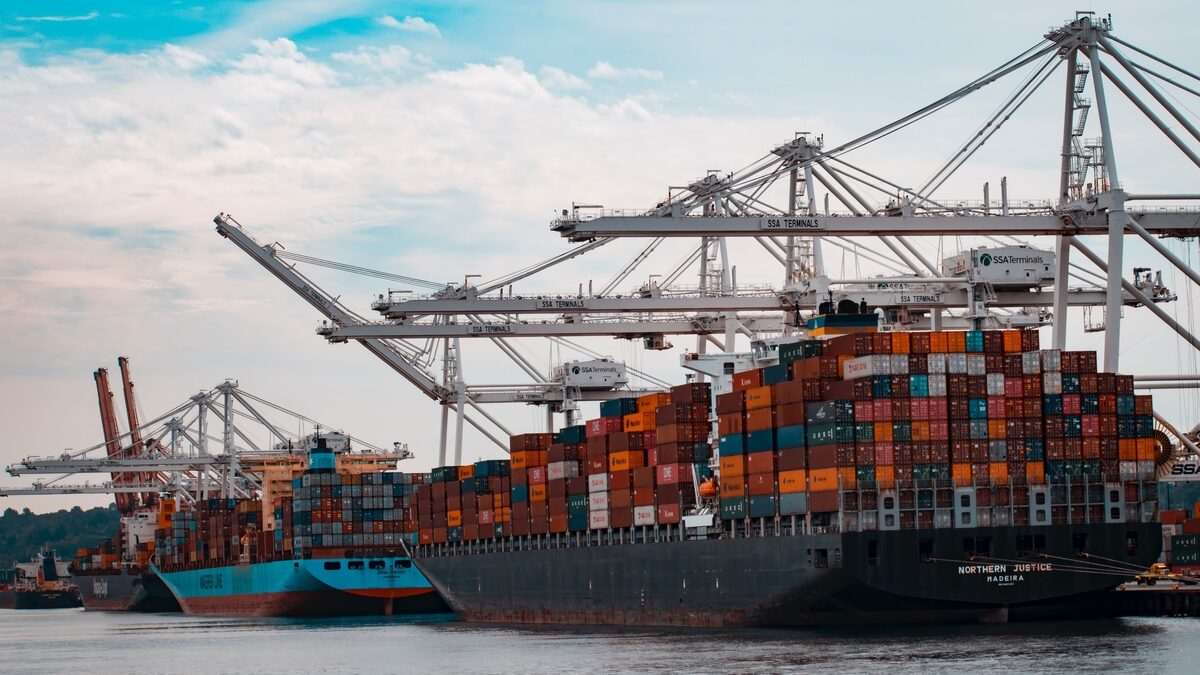 Australia has a strong economy and a high standard of living, making it a desirable destination for many global businesses. However, Australian businesses should not limit themselves to the domestic market and instead explore the various export markets available to them.
The National Centre for Asia Capability at the University of Melbourne in Australia has stressed the importance for small and medium-sized businesses to consider countries like Thailand as potential export markets.
As the CEO of Asia Link Business, Leigh Howard, points out, the improvement in relations with China has reignited interest in that market, but businesses should pay attention to the rapidly growing economies closer to home.
Several countries in the region are presenting exciting new opportunities, such as the thriving fintech sector in Vietnam and Indonesia's growing demand for innovative services. Australian businesses need to take the time to gain a deeper understanding of these markets, or they risk missing out on significant opportunities with their closest neighbours.
Here are the top five nations for business export potential in 2023:
Vietnam, a thriving fintech sector with untapped potential
Vietnam has a thriving fintech industry with 100 million untapped consumers. A rising star in Vietnam. Since opening up its economy, Vietnam's GDP growth rate has been among the greatest in the world.
Additionally, it has benefited greatly from regional diversification and the "China Plus" approach used by many multinational corporations. Investment into the nation has increased as a result, creating favourable conditions for innovation and igniting a thriving tech sector.
As Vietnam's government continues to make the country an easier place to do business, Prime Minister Minh Chinh, is prioritising "acceleration of the updating, connecting, and sharing of digital platforms and databases, including connecting national and specialised databases with the government's information and governance centre".
Vietnam is emerging as one of Southeast Asia's most exciting digital and tech markets, with a young, upwardly mobile population, rapid economic growth, and over 100 million (increasingly tech-savvy) consumers who readily accept new tech products most exciting digital and tech markets.
Malaysia, a comfortable testing ground for expansion
Malaysia is an appealing destination for many Australian business travellers due to its strategic location, multilingual workforce, and cost-competitive business environment. Despite its rich and diverse culture, Malaysia has legal and regulatory systems that will feel familiar to new entrants from Australia due to its Commonwealth heritage.
It's also a simple place to do business in terms of establishing a presence and gaining access to resources such as human capital. Malaysia is frequently the ideal launching pad for Australian businesses considering regional expansion in Southeast Asia.
This could explain why more Australian businesses export to Malaysia than to India, Japan, or Indonesia. Over 3,800 Australian businesses trade with Malaysia, the vast majority of which are small and medium-sized enterprises.
Indonesia is a rising global powerhouse
Indonesia is an emerging powerhouse, with the largest economy in Southeast Asia and the fourth largest population on the planet. Indonesia's GDP has been growing at a rate of more than 5% per year in recent years thanks to a rapidly expanding middle class, a stable democratic government, open trade and investment policies rising domestic consumption, abundant natural resources, and a growing skilled workforce.
While trade between Australia and Indonesia is improving, two-way trade is still less than $20 billion per year, which is low given that both countries have trillion-dollar economies.
Singapore is a $4 trillion trade hub
Singapore is well-known for being one of the world's most dynamic and business-oriented countries. This city-state, located on a small island with limited natural resources, provides excellent connectivity, world-class infrastructure, high-quality human capital, and a trusted regulatory environment.
While Australian businesses will be welcomed, they should be aware of the government's important role, the cost of doing business, and the highly competitive commercial environment they will be entering.
Singapore is Australia's most important trading partner in Southeast Asia and one of our most important economic partners. The strong relationship between our two countries will benefit exporters in service-related industries, advanced engineering and manufacturing, healthcare and MedTech, energy, and technology.
Thailand is more than just a vacation destination
Thailand has the second-largest economy in Southeast Asia, which is frequently overlooked. It's also heavily industrialised, with the manufacturing sector accounting for one-third of the economy.
Thailand is a hub for international car brands as well as electrical appliance, computer, furniture, and plastic product manufacturers. It is also experiencing an infrastructure boom as the government invests in megaprojects to improve connectivity across rail, roads, and ports.
Thailand 4.0, a government initiative to achieve industrial, economic, and digital transformation across the country, adds to this. As a result, expertise from across the region is being drawn in, allowing Australian service providers to participate in this modernisation push.
Keep up to date with our stories on LinkedIn, Twitter, Facebook and Instagram.