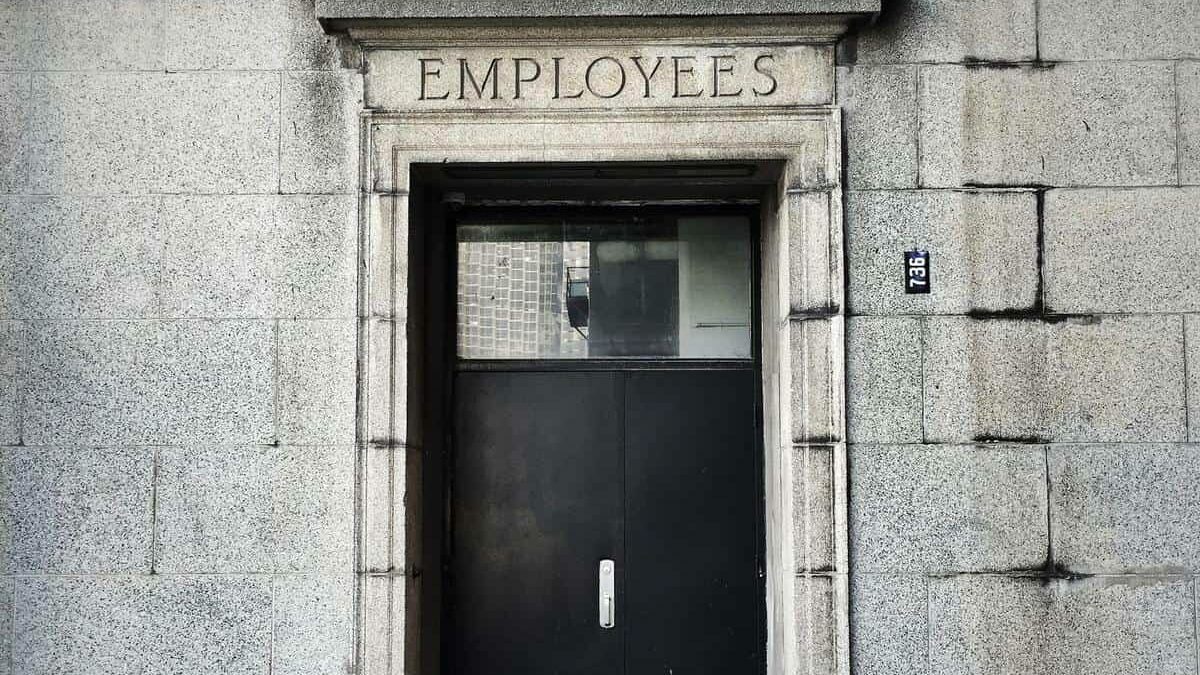 As the world navigates through a global pandemic and economic uncertainty, many are worried about the state of the job market. 
Will businesses be able to sustain themselves and continue to grow, or will they have to scale back and cut jobs? According to new independent research conducted by specialised recruiter Robert Half, the job market remains strong despite fears of a recession and global political uncertainties.
The study found that three-quarters (75 per cent) of employers intend to maintain or increase their permanent headcount in 2023. Additionally, almost two-thirds (63 per cent) of employers are planning to do the same with contract positions.
However, it's not all good news, as the research also found that competition for qualified staff has increased compared to last year. With more than 4 in 5 employers saying that they are facing increased competition for skilled workers, it's clear that businesses will have to be more strategic in their recruitment efforts. They'll have to offer competitive compensation and benefits packages to attract and retain top talent.
Despite the ongoing economic and political uncertainties, the findings of this research are positive for job seekers and the overall economy. It suggests that employers are confident in their ability to grow and expand their operations this year.
However, it's important to note that businesses will have to be more strategic in their recruitment efforts, as they will be competing with other employers for a limited pool of qualified candidates.
The research further finds that many companies are taking a more cautious approach to hiring. Two in five (39 per cent) companies are focused on maintaining their permanent headcount and only filling vacant roles, while four in 10 (40 per cent) companies plan to maintain their contract headcount. This indicates that many businesses are being more prudent in their hiring decisions, likely due to the potential of an economic recession.
However, some companies are still ambitious in their growth plans and are actively seeking to expand their teams. More than one-third (36 per cent) of companies plan to expand their teams with new permanent hires, while 23 per cent aim to add new contract positions to their teams. These companies are looking to add specialized staff to support their growth plans.
A small percentage of employers intend to rein in their hiring ahead of a potential recession and embark on a hiring freeze for permanent talent, with only 12 per cent of employers planning to do so.
Similarly, 14 per cent plan to take the same action for contract roles. Eliminating positions is a strategy expected to be taken by a minority of businesses, with just 5 per cent of employers planning to reduce permanent headcount and 12 per cent for contract headcount.
Overall, the research suggests that while the job market remains strong, companies are approaching their hiring decisions with a mix of caution and ambition. Many companies are being more conservative in their hiring approach, but some are still actively seeking to expand their teams, regardless of the potential of a recession.
"Despite fears of a recession, the job market is expected to remain strong in 2023, especially for specialised professionals with in-demand skills. Where employers were once paying huge amounts to get staff through the door to meet surging demand for their skills, now they are making fewer 'panic hires' and shifting their focus on boosting the productivity of their existing employees.
At the same time as 'right-sizing' their businesses, heavy goal setting off the back of 2022 has seen many businesses set ambitious growth targets, meaning headcount is necessary for achieving those growth initiatives," said Nicole Gorton, Director Robert Half.
"Most Australian businesses seem to be operating on a 'business as usual' model in terms of the number of professionals they plan to hire in 2023, but it is clear, however, that some companies plan on taking more drastic actions in the lead up to a potential recession by implementing hiring freezes or even reducing positions.
Even though this is a minority of companies, extensive thought is needed when deciding to issue layoffs as it can tarnish future attraction and retention strategies." said Gorton.
The tech factor
Furthermore, technology is driving overall hiring intentions in 2023 due to the high demand for skills and planned digital transformation projects. The research found that 39 per cent of CIOs plan to expand their permanent headcount, while only 37 per cent intend to maintain staff numbers. Only 17 per cent of CIOs indicate a headcount freeze is likely, and only 4 per cent plan to reduce permanent headcount.
The research also found that CFOs may also intend to hire a permanent headcount but take a more cautious approach, with only 29 per cent of CFOs intending to expand their permanent staff. Almost half (44 per cent) of CFOs intend to maintain permanent staffing levels, only 13 per cent intend to embark on a hiring freeze, and 5 per cent plan to reduce permanent headcount.
The strategic business priorities for the finance sector include cost management, which has resulted in CFOs taking a more cautious approach to expanding headcount at a time of uncertainty.
Ambitions vary between location and business size
According to new research, small and medium-sized businesses (SMEs) have a more cautious approach towards expanding their permanent headcount compared to larger companies.
The study found that almost half (47 per cent) of large companies plan to add new permanent positions, while only 30 per cent of SMEs have the same plans. This suggests that larger companies are more optimistic about their growth prospects and more willing to invest in new hires, while SMEs are more cautious in hiring decisions.
The research also found that expansion ambitions for permanent headcount vary between states, with some taking a more cautious approach to their hiring strategies. For example, 41 per cent of employers in Western Australia and Victoria plan on adding a new permanent headcount in 2023, while only 35 per cent of employers in Queensland and 25 per cent in New South Wales plan on doing the same.
This highlights the differences in the economic conditions and industries in different regions, with the industries prone to hiring in Western Australia and Victoria being mining, healthcare, construction and professional, scientific and technical services.
More information on roberthalf.com.au.   
Keep up to date with our stories on LinkedIn, Twitter, Facebook and Instagram.