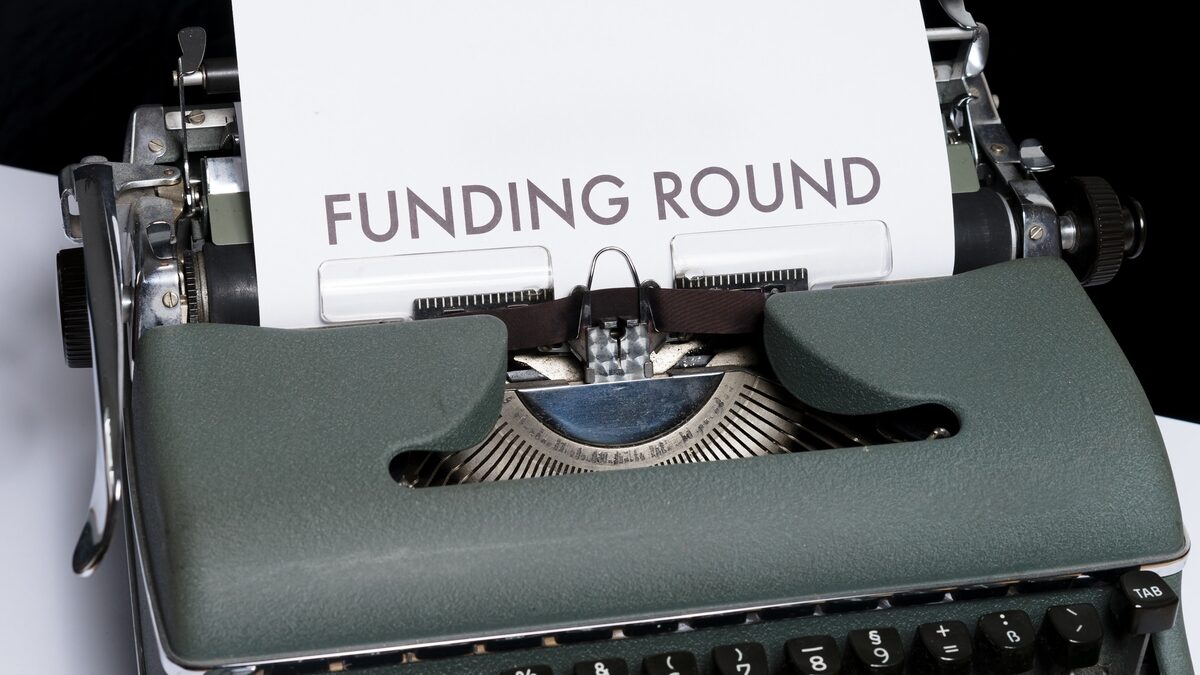 This weekly feature from Dynamic Business runs down the week's top funding rounds from Australia and the US. Check out last week's biggest funding rounds here.
Strata Identity raises $US26 mil in Series B financing 
Strata Identity, the distributed multi-cloud identity orchestration company, announced it had closed a $US26 million Series B round of financing led by Telstra Ventures with participation from existing investors Menlo Ventures, Forgepoint Capital and Innovating Capital.
Foremind raises $200,000
Employee wellbeing startup Foremind has secured $200,000 in seed funding from early-stage investor Skalata Ventures. The funds will be used to improve access to mental health support for workers in the construction and building industry.
Rumin8 secures $17 million in seed funding
Australian ag-tech start-up Rumin8 has raised $17 million in a seed funding round led by Airtree Ventures and Blackbird Ventures. The new funding will be used to develop further Rumin8's technology, which uses precision agriculture techniques to help farmers improve the health and productivity of their livestock.
The funding round also included participation from existing investors such as Main Sequence Ventures, the CSIRO Innovation Fund and the South Australian Venture Capital Fund. This new funding brings Rumin8's total funding to date to $22 million.
Viking Analytics raises Series A of more than € 3mn
Viking Analytics AB, the Swedish company developing AI-based machine health monitoring technology, today announced the closing of its Series A round. Viking Analytics' Series A round was co-led by Belgium-based Finindus (backed by ArcelorMittal) and Sweden-based Industrifonden, with ABB and existing investors also participating in the round.
The company also disclosed it had secured a commercial agreement with ABB for monitoring their customers' switchgear products.
Aussie medtech secures $600k funding
EMVision Medical Devices Limited has successfully achieved an important technical development milestone for its portable imaging devices under the Commonwealth of Australia Medical Research Future Fund (MRFF) program in partnership with the Australian Stroke Alliance (ASA), "Technical Validation of Algorithms commenced and in progress". This has triggered a $600,000 milestone payment from the ASA.
GeoMoby raises $3 million
Australian location-based marketing start-up GeoMoby has raised $3 million in a funding round led by BlueChilli Venture Capital. The new funding will expand GeoMoby's platform, allowing retailers and other businesses to send targeted marketing messages to customers based on their location.
The funding round also included participation from existing investors such as Black Sheep Capital, BlueChilli's Social Impact Fund, and the Australian Investment Council's Early Stage Innovation Fund. This new funding brings GeoMoby's total funding to date to $5 million.
Method Closes $16M Series A funding
Method, is an Austin, TX-based maker of an API that allows fintech developers to embed repayment, balance transfers and bill pay automation into their apps. The company intends to use the funds for product development and growth of the headcount to 28 by the end of 2023.
Property Meld raises $15m in Series B Funding
Property Meld raises $15M in Series B funding. Company has over 650 customers, including Evernest, HomeRiver Group, PURE Property Management, All County, and PMI franchises. System also offers integrations with AppFolio, Buildium, Propertyware and RentManager.
Crowdbotics raises $40m in Series B funding
Crowdbotics raises $40M in Series B funding. Berkeley, CA-based company makes it fast to build complete, scalable apps for business. Customers can build applications using strategies and reusable modules of code that have worked in the past, and focus custom engineering efforts just on parts of their application.
Myosana Therapeutics raises $5m in seed funding
Myosana Therapeutics raises $5M in Seed funding. Seattle-based provider of muscle-specific non-viral gene therapy platform for neuromuscular and cardiac diseases. The company intends to use the funds to support the optimization of its platform, moving closer to a selection of the first development candidate.
$1.6 million to support aboriginal languages
Aboriginal languages across NSW will be revived and supported thanks to a $1.6 million investment from the NSW Liberals and Nationals Government.
Minister for Aboriginal Affairs Ben Franklin said the Aboriginal Languages Grants Program is now open for Aboriginal Community organisations and groups to support their Language programs.
Keep up to date with our stories on LinkedIn, Twitter, Facebook and Instagram.