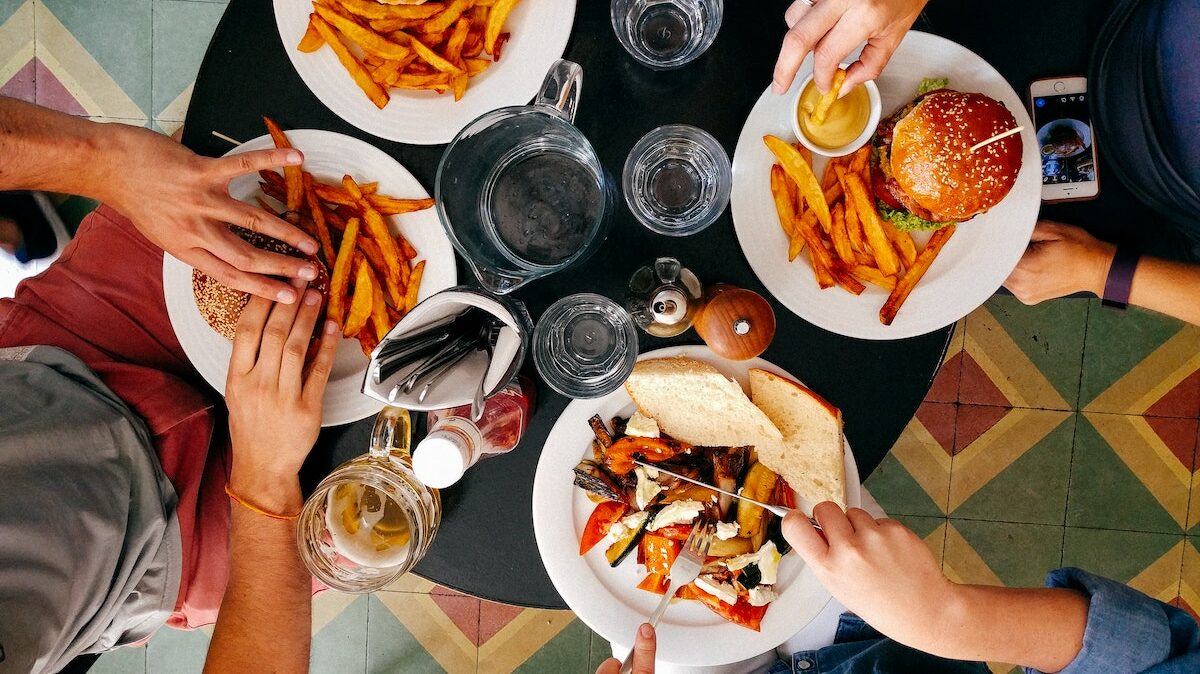 Australians are getting ready to dramatically cut the frequency of their visits to restaurants, pubs, and cafés, as well as the amount of money they spend there, according to new research by SevenRooms. 
The 'Cost of Living' research found that as much as 30 per cent of hospitality spending could be lost over the coming months. In addition, 82 per cent of Australians believe the present cost-of-living crisis has already affected their spending patterns, and another 13 per cent think it will do so in the near future.
The target of their budget cuts will be the hospitality industry in particular. Three-quarters (78 per cent) of Australians will visit restaurants, cafes, and bars less -and 79 per cent said they'd spend less when they do see – due to the cost-of-living pressure.
The report adds that the average Australian spent $129 per month visiting or getting takeout from restaurants, bars, and cafes before the cost of living crunch. However, they are only spending $91 today, a decrease of $38 and over a third (29 per cent) of what they were.
Cost-of-living crisis
The cost-of-living crisis was the defining issue in the previous Federal Election, and now, interest rate increases, the prospect of global inflation, and the latest Covid-19 spike are all putting a substantial strain on household budgets. According to the study, which sought to assess the impact of economic headwinds on the hospitality business, the already troubled industry may face a lean spring.
Furthermore, according to new ANZ Plus data, the growing cost of living significantly impacts how Australians spend and save, with seven out of ten cutting back on their expenditure.
The study also revealed a concerning picture for Australians and their financial management, with only 26 per cent stating they feel in charge of their finances and 32per cent particularly highlighting their failure to keep to a budget.
Retail sales hit a new high
According to data released today by the Australian Bureau of Statistics, retail sales in Australia continued to reach new highs in June, with $34.2 billion spent in brick-and-mortar stores and online. This represents a 12 per cent rise from a year ago and a 0.2per cent increase from May 2022.
However, Paul Zahra, CEO of the Australian Retailers Association, issued a warning that while sales volumes are still high, they are also related to the rising consumer prices we are witnessing throughout the economy and are not always a complete indicator of company health.
"It's an incredibly challenging environment for businesses right now, with several cost pressures associated with fuel, energy, supply chains and rent, along with labour cost increases and skill shortages preventing retailers from trading at their full potential," Mr Zahra said.
Incentivising loyalty
When customers are hesitant to visit and spend money in restaurants, bars, and cafés, establishments must find ways to incentivise loyalty by providing meaningful experiences to their existing clients. According to the study, Australians would be more loyal if they:
According to the study, Australians would be more loyal if they: Received personalised offers based on a past visit, such as a restaurant or bar discount, a complementary dish/cocktail, and so on (33 per cent). Received dining credits for reaching a new loyalty tier, such as $100 tier achievement, free dinners, and so on. (31 per cent of the total) Received additional loyalty points, such as 2x points per dollar, bonus points, and so on. (28 per cent of the total).
"After two years in which they had to use every once of their resilience, innovation and adaptability, there are concerning times ahead for Australia's restaurants, bars and cafes," comments Paul Hadida, General Manager APAC at SevenRooms.
"We're now feeling the medium- to long-term impacts of the pandemic, and many Aussies plan to cut back their expenditure on eating and drinking out. It puts a  fresh burden on tens of thousands of businesses who are also contending with rising Covid-19 case numbers and historic staff shortages. 
"However, even in the wake of rising food prices and cost-of-living pressures, Australian consumers say there are plenty of ways venues can incentivse their loyalty. Whether its complimentary drinks, personalised offers or loyalty points, there are opportunities for venues to be strategic to keep their businesses busy and customers engaged and loved.
"While it might be a lean spring for some, there are ways to minimise the impact ahead, exceed consumer demands and grow towards the summer and the industry's traditional peak season."
To learn more about SevenRooms, visit sevenrooms.com.
Keep up to date with our stories on LinkedIn, Twitter, Facebook and Instagram.