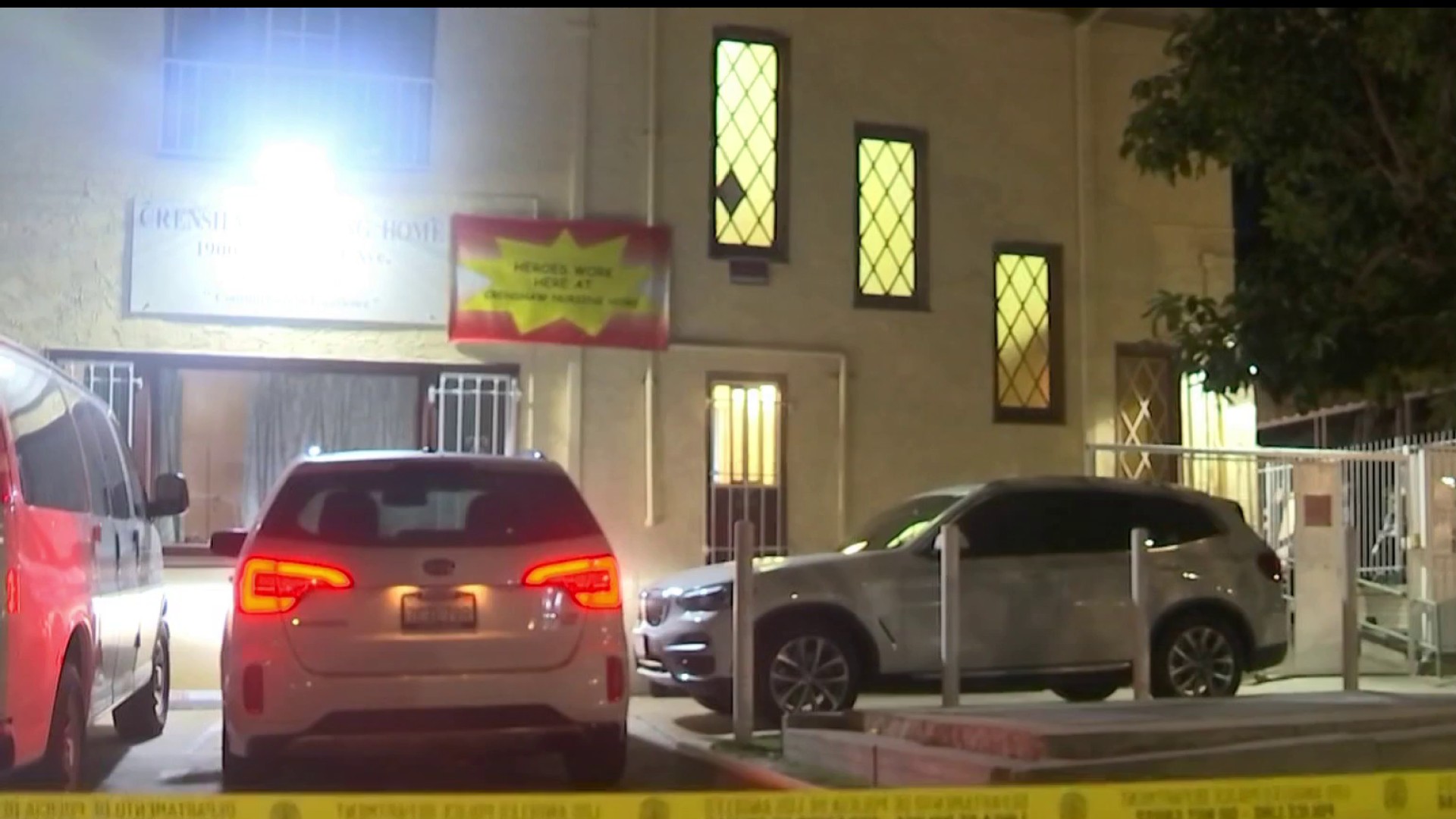 Two people were injured in a stabbing at a Crenshaw nursing home Friday night.
A man in his 60s was fatally stabbed and a man in his 30s was injured.
The incident occurred at a nursing home.
The alleged attacker, a man in his 60s, was arrested.
The deceased victim's name was withheld pending notification of next of kin.
Police have not released any details on the man in custody or what precipitated the stabbings.