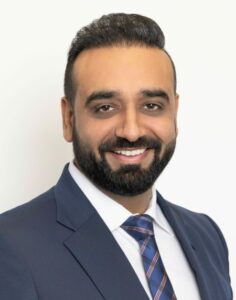 Ajay Bal, Howick Local Board candidate, Botany subdivision
I am honoured to stand as a leader for the community which has been my home since 2013.
My wife and I live in east Auckland together with our two children and extended family.
As a dedicated father of two, and an experienced entrepreneur and small business owner, I understand what we need to grow as a community and as a country.
Having lived in New Zealand since 2007, and as an immigration advisor and migrant myself, I know first-hand the benefits and values we bring to our community.
As the Botany and Flat Bush areas continue to expand, I want to see residents get value for the rates they pay.
This means efficient services, facilities where people of all ages can meet and socialise, wonderful places for kids to play, more sports fields, and a reliable and improved public transport system providing better coverage for this growing area.
As a family man, I value a community where residents can feel safe whilst moving around, and in their homes. I will support initiatives to keep neighbourhoods crime-free.
Local business owners strongly believe they must be supported.
After a tough time, they need help to regain confidence and rebuild to continue to enhance the local economy.
The post Community leader and entrepreneur seeks board seat appeared first on Times.