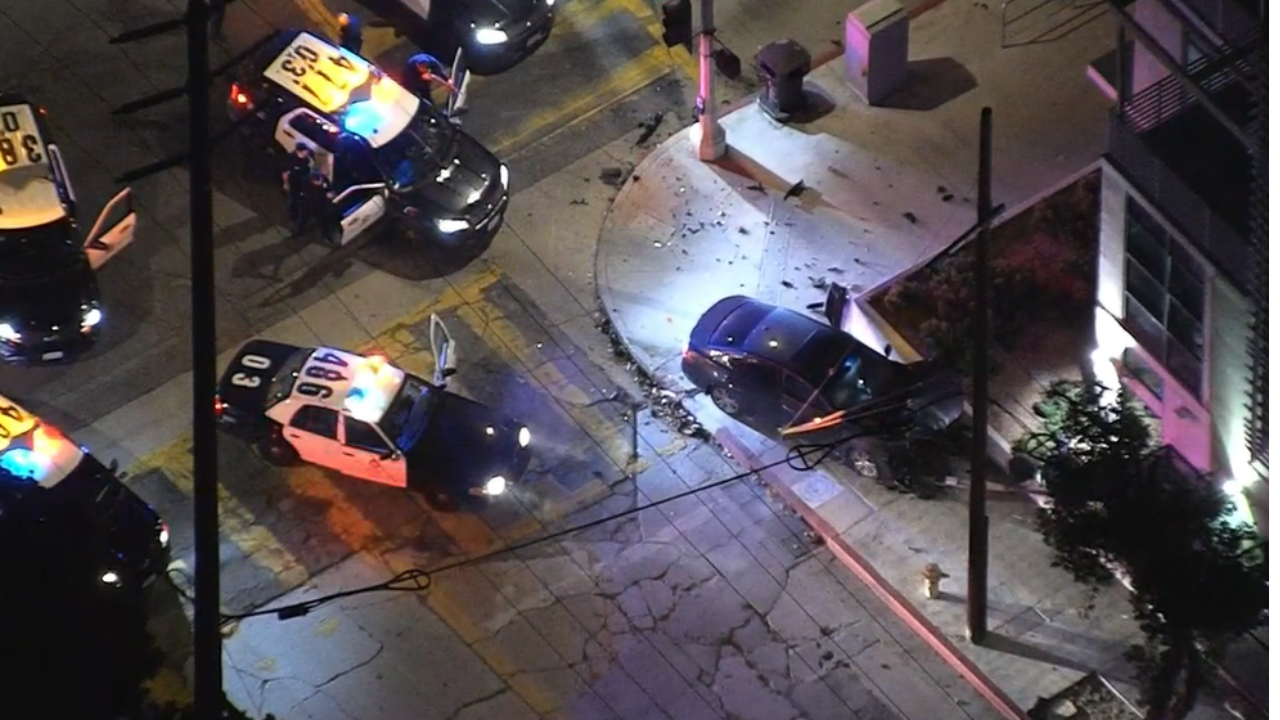 At least five people were taken into custody after a pursuit ended in a crash in Lincoln Heights Saturday night.
The pursuit driver and passengers were sought by police over an alleged armed robbery.
The vehicle drove through residential areas in El Sereno and Lincoln Heights.
At one point through a narrow street, the pursuit driver almost collided with another vehicle at the intersection of Navarro Street and Linda Vista Terrace.
Both vehicles stopped just in time and the pursuit continued.
While traveling down Thomas Street, the driver then collided with a white vehicle at the intersection of Thomas Street and North Broadway.
The pursuit driver crashed into a pole and the passengers were seen fleeing the scene.
At least four men were taken into custody. A woman who was believed to be the driver was taken into custody several minutes later.
No further details were immediately available.