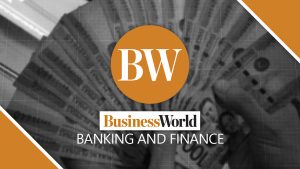 AMERICAN EXPRESS Co. has partnered with BDO Unibank, Inc. to launch its travel rewards credit card in the Philippines amid a rebound in related spending following the decline seen during the coronavirus pandemic.
"We have seen substantial growth in travel-related spending among our American Express card members. In 2022, airline ticket purchase alone has increased exponentially versus the previous year. With the return of consumer confidence in travel, the American Express Explorer Credit Card is a timely addition to our extensive lineup of credit card products with our partner American Express," BDO Senior Executive Vice-President and Consumer Banking Group Head Rolando C. Tanchanco said in a statement on Thursday.
"Our American Express Explorer Credit Card launched in partnership with BDO gives our card members in the Philippines, whether they are traveling solo, with family or with friends, the ability to earn rewards and travel for less, while doing what they are passionate about," American Express SouthEast Asia and South Pacific Global Network Services Vice-President and General Manager Sanjiv Malhotra added.
American Express first introduced the Explorer Card in Australia in 2016 and then in Hong Kong in 2021.
The Philippines is the first country in Southeast Asia where they launched this product, American Express said.
The credit card product rewards holders with American Express' Membership Rewards points that do not expire, the two banks said.
Every P40 spent using the card will be equivalent to one Membership Rewards point. Each point can be redeemed for one mile at six frequent flyer partners: Mabuhay Miles (Philippine Airlines), KrisFlyer (Singapore Airlines), Cathay Membership (Cathay Pacific Airlines), Royal Orchid Plus (Thai Airways), Enrich (Malaysia Airlines), and Delta SkyMiles (Delta Airlines).
These points can also be converted to hotel loyalty points from Marriott Bonvoy and Hilton Honors.
The Explorer Card has no point conversion fee, they said. The card will also give accountholders 2,000 bonus Membership Rewards points if they spend P600,000 in a year.
The banks said that no annual fee will be charged from card members for the first year of use. The annual fee will also be waived if cardholders spend P450,000 per year.
Cardholders can also avail of up to P10 million in travel accident and inconvenience coverage as well as other benefits such as year-round deals, rebate or cashback, and savings from BDO partner merchants.
BDO's net income increased 23.46% year on year to P40 billion in the third quarter of 2022.
The listed local bank's shares went up by P4.10 or 3.73% to close at P114 apiece on Thursday. — A.M.C. Sy